64 Gladiator Tribute Build
---
I thought I would share a few photos and details about my J Truck project. At this point the project is pretty much done, but here's how it looked the day I drove it home and a few restoration/modification photos.
It was tucked away in a storage unit for 27 years with only 12,000 miles on it. The original owner just stopped paying on the storage unit and they never heard from him again. So they auctioned off the unit. The guy I bought it from won the auction and found this inside.
The body is very nice.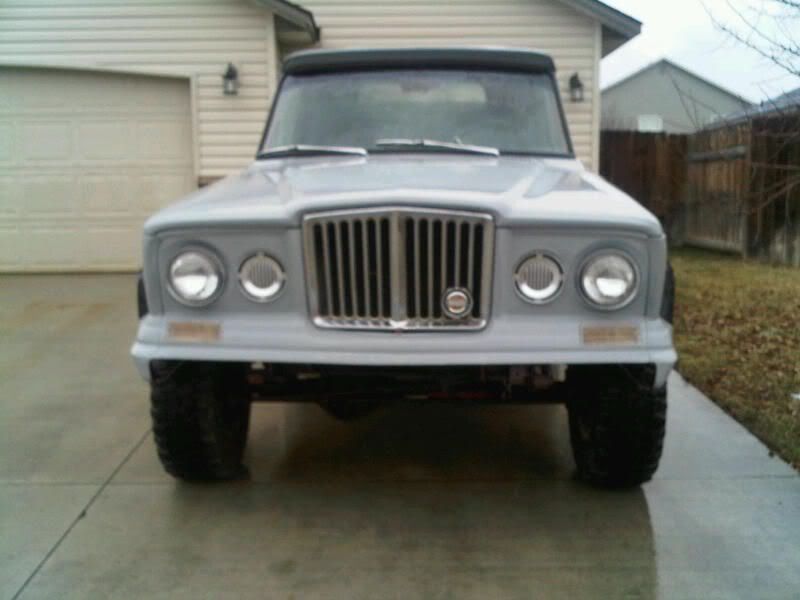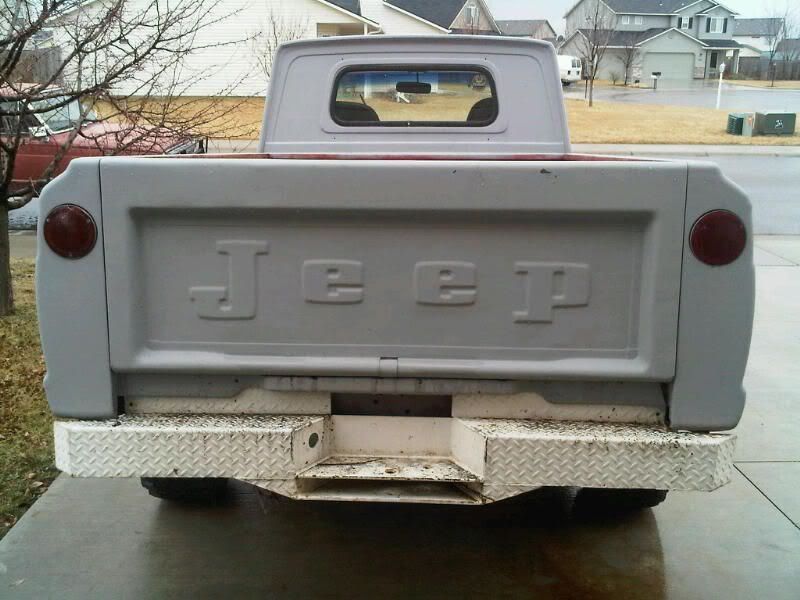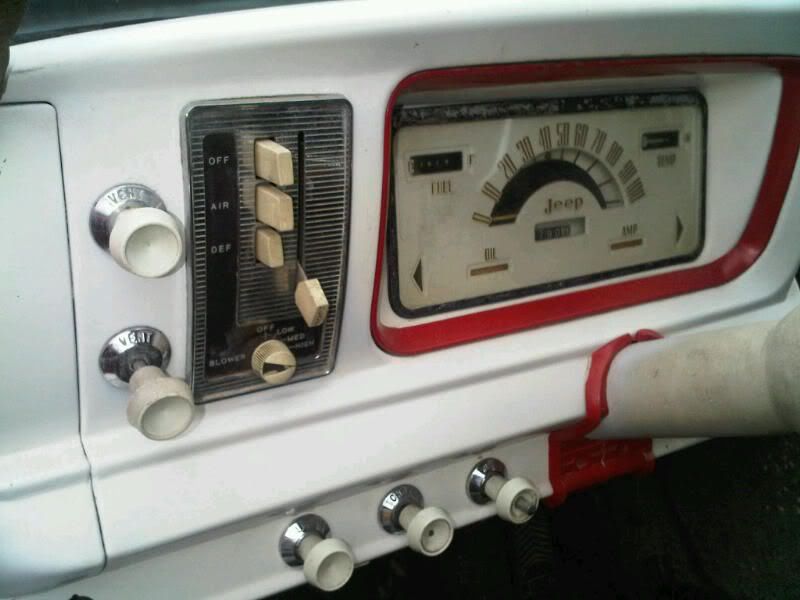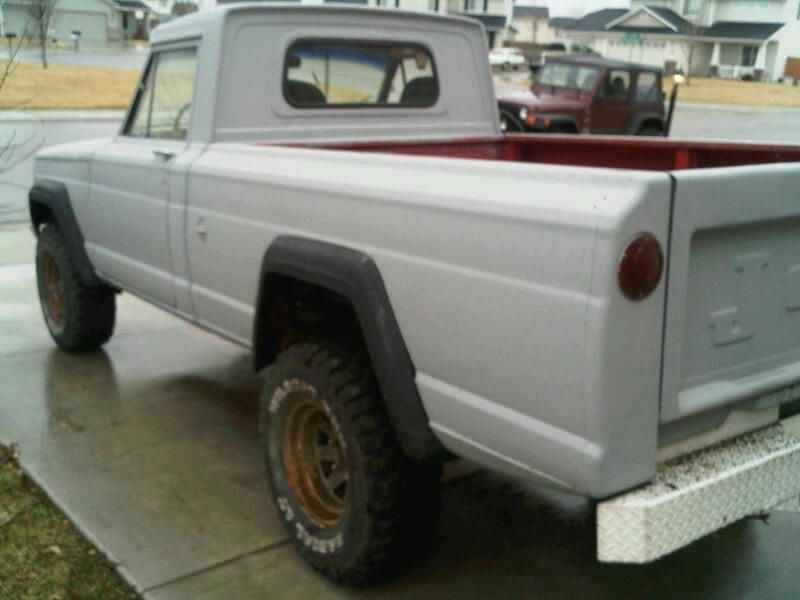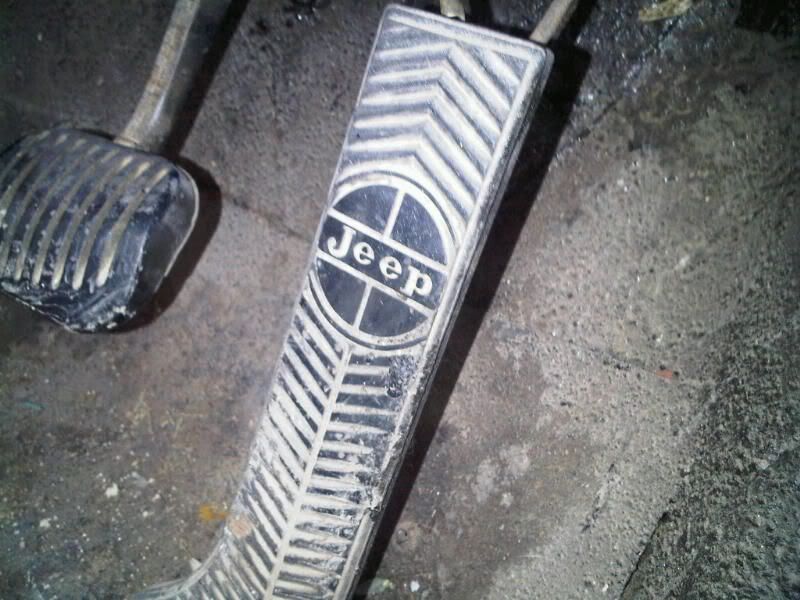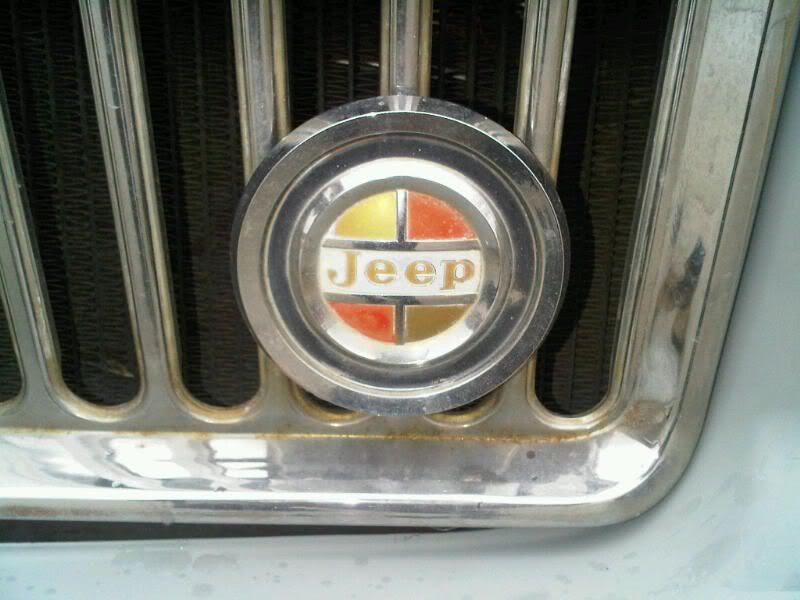 All of the original and not so original drivetrain has been removed in favor of a much better setup.
It is now sporting a 400hp/475tq Gen III 6.0L Chevy engine with OBX headers, Bosch Platinum plugs, a Summit crossflow aluminum radiator, dual exhaust running through Flow Master HushPower mufflers, and new Vortec Max engine covers. Behind that is a high performance 4L60e 4 speed automatic and a 241C transfer case with a JB Conversions Super Short SYE kit that removes 9" off the length of the transfer case and adds a CV yoke.
It has a Ford F350 high pinion Dana 60 in the front with 35 spline chrome moly inner and outer Superior Evolution axles, Yukon Super Joints, Ballistic Fab high steer arms, a Detroit locker and Warn locking hubs. I also installed my own custom designed caliper brackets that hold 1/2 or 3/4 ton gm caliper calipers, 77 F150 rotors, stock knuckles and spindles with all new bearings, king pin parts, and seals. It is bullet proof.
It as a full float Dana 60 in back that is heavily modified. It has 300m dual splined 1 1/2" axles, a Detroit Locker and Warn locking hubs just like the front.
On both the front and rear I had the 8 lug hubs machined down to the Jeep 5 on 5 1/2" lug pattern so I could run the same 77 F150 Ford rotors.
Brakes are controlled by a 1 ton hydroboost set up and Corvette disc/disc master cylinder with no proportioning valve. Pressure is provided by an AGR power pump that controls the brakes and a Rock Ram System. The ram is connected to a custom 1 1/2" x .50 wall tie rod. And I built the same size drag link with QA1 rod ends.
It sits on 17x9 Mickey Thompson Classic II polished aluminum wheels and 41" Irok radials.
It is fully insulated with Dynamat and a new carpet kit from BJ's. It has a tilt GM column with a column shift, cruise control, hi and low beam, and intermittent wiper controls.
The courtesy lights run through a manual dimmer/on/off switch that has a 0-60 second dial that slowly fades the lights until their off once the doors are closed.
It has a new Howell Engine Developments engine/transmission harness, modified computer and an inline MPI fuel pump, return line regulator and filter.
The OEM springs and anchors were removed and new BDS XJ rear and YJ front springs, Warrior anchors and my custom designed shackles have been moved under the frame on both front and rear. It is sprung over and has a shackle reversal that provides about an 8" lift. I designed a 28 gallon stainless steel fuel tank with a JAZ fuel sending unit. It is now mounted in the back and the fuel filler is on the passenger side.
After I got it home, I wanted to see what it looked like with the bigger tires, so my friends jacked it up and put my 41's in the fender wells.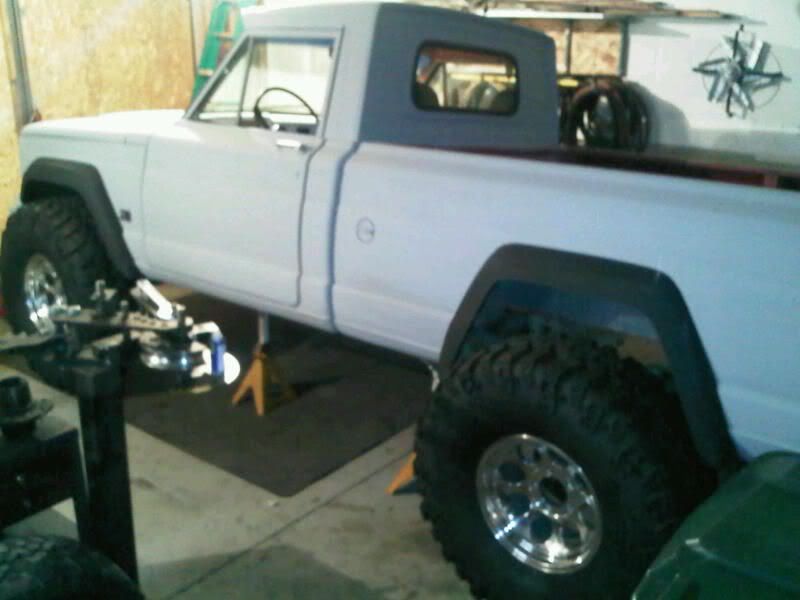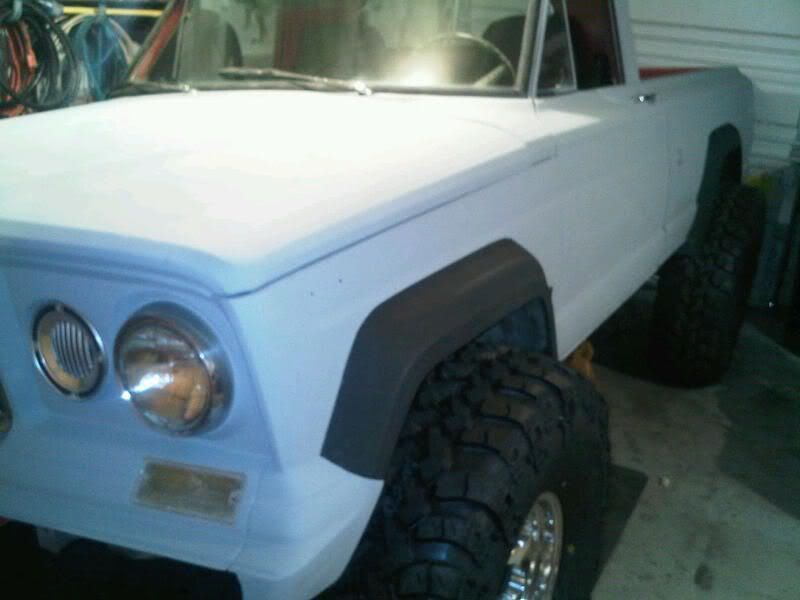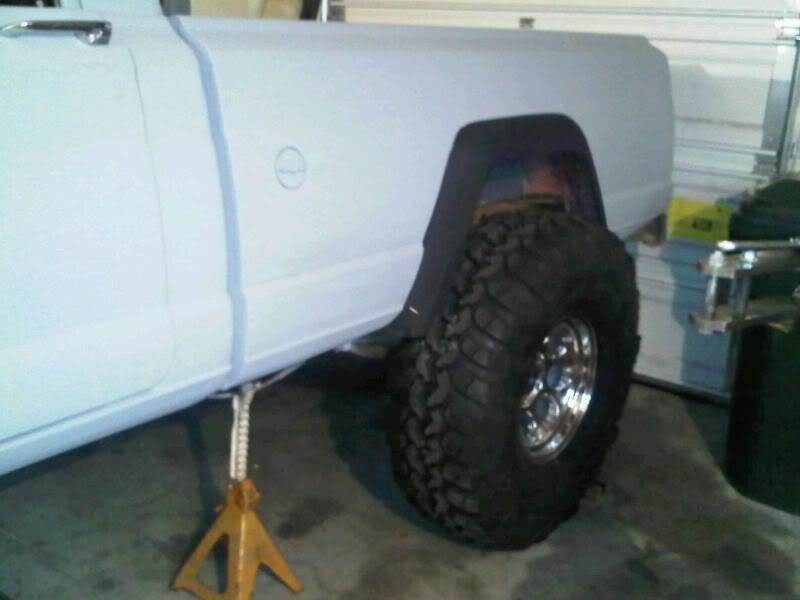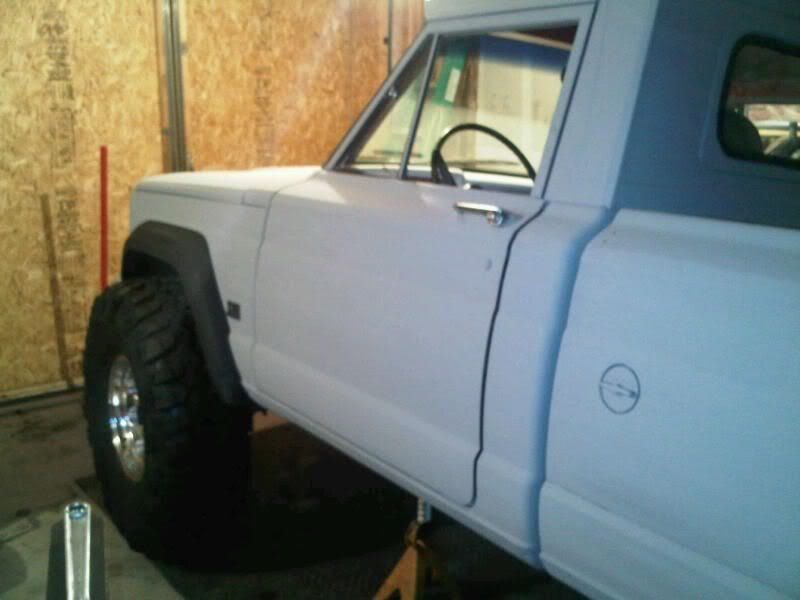 I will post lots of other photos of the project, but I am still recovering from a major spinal surgery that has just about taken the life out of me. So, I won't be writing much. Just posting photos with little blurbs.