I brought her home today! The 75 mile drive on the freeway was less than thrilling. Steering is quite loose. I think the S10 steering box might be a must before we drive to Moab.
Here are a couple of pics!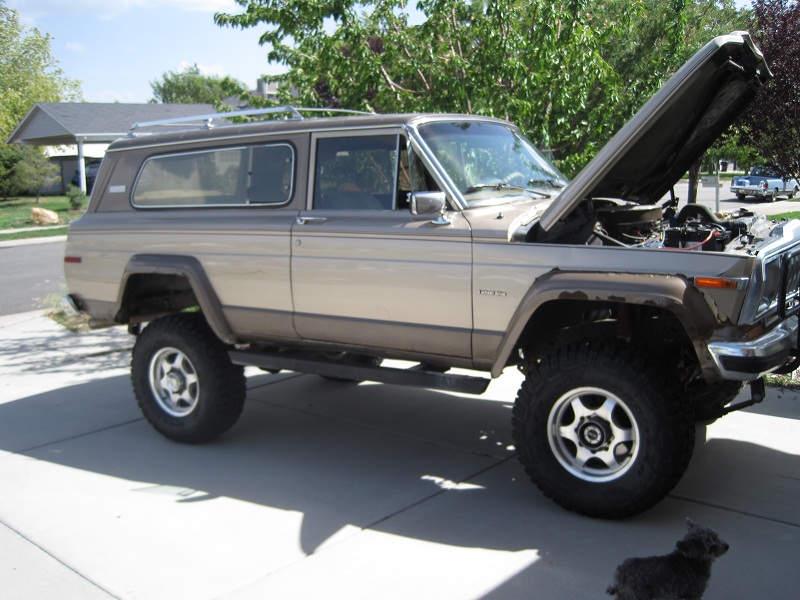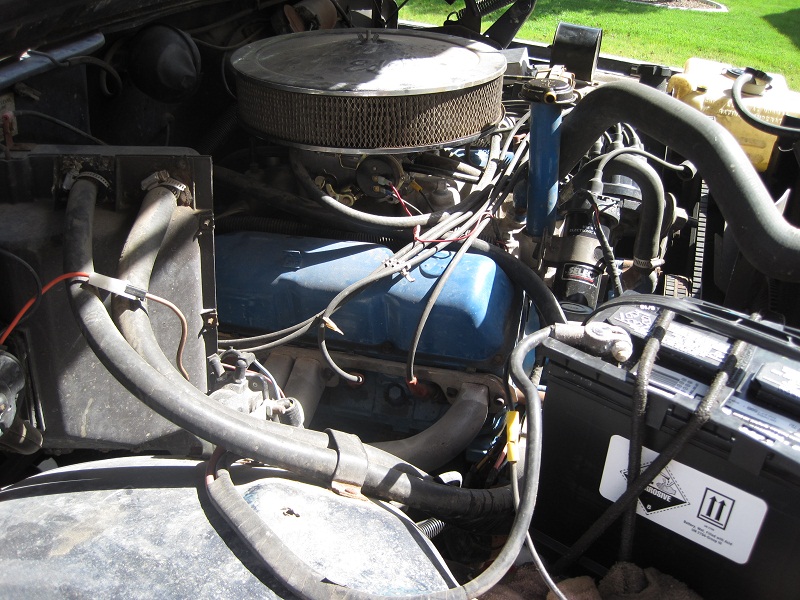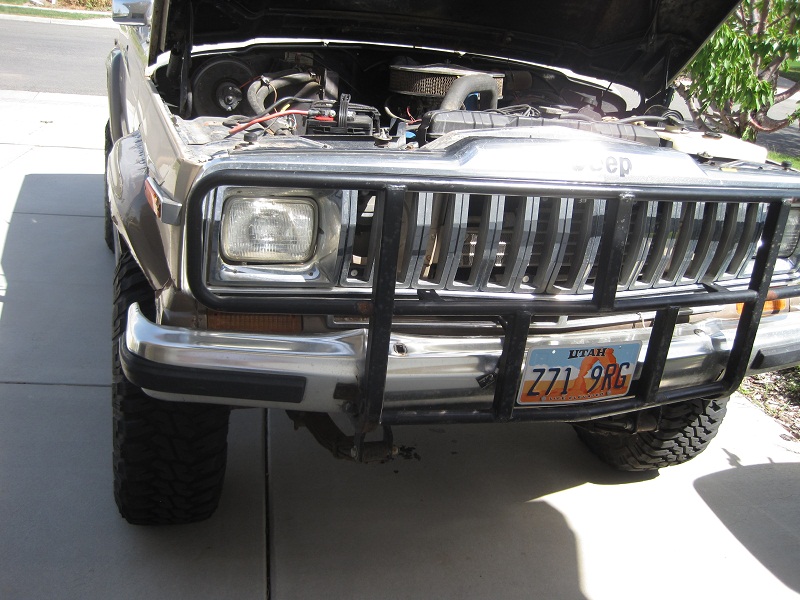 I was really looking forward to driving this Jeep before having to fix much! But I park the thing, come out a couple hours later, and notice fluid on the driveway... The prev owner assured me it did not leak oil.. This is what I found: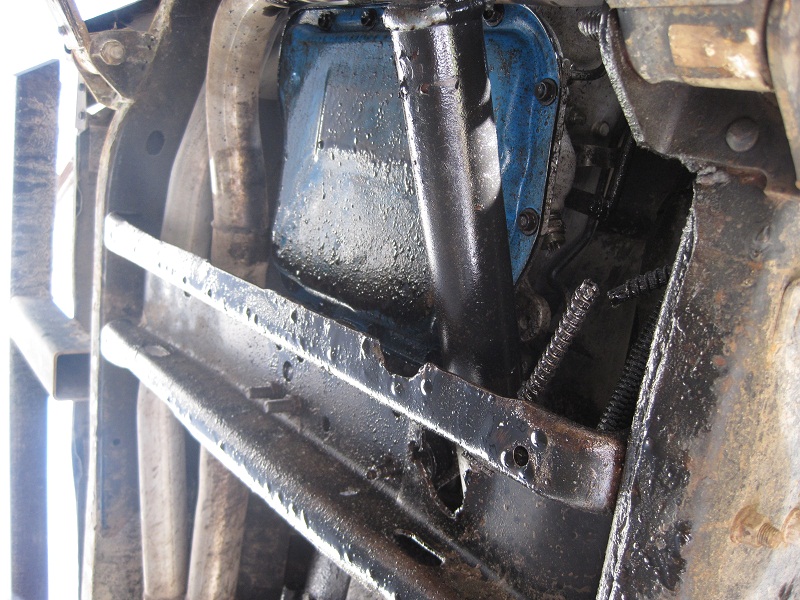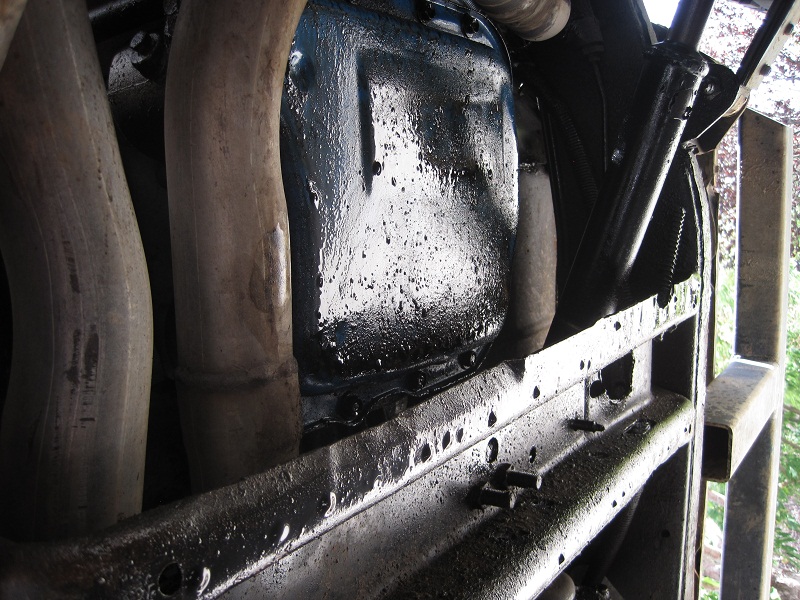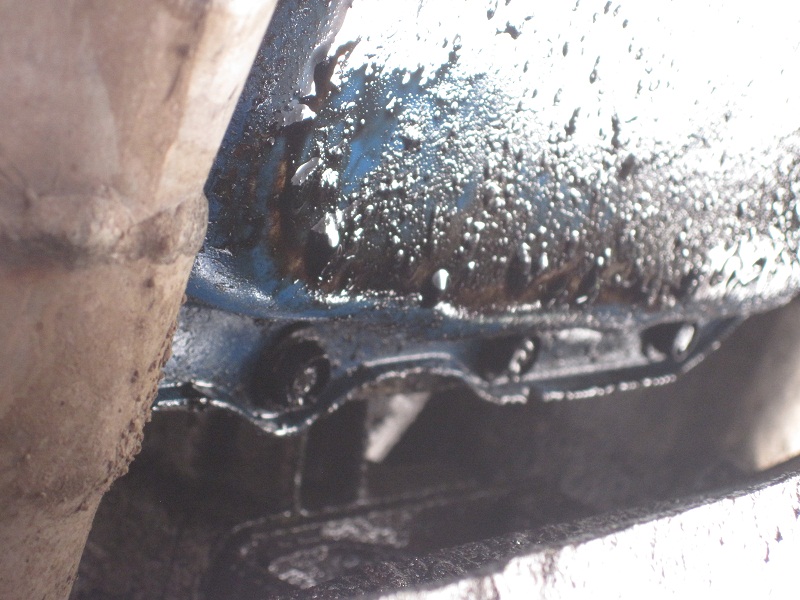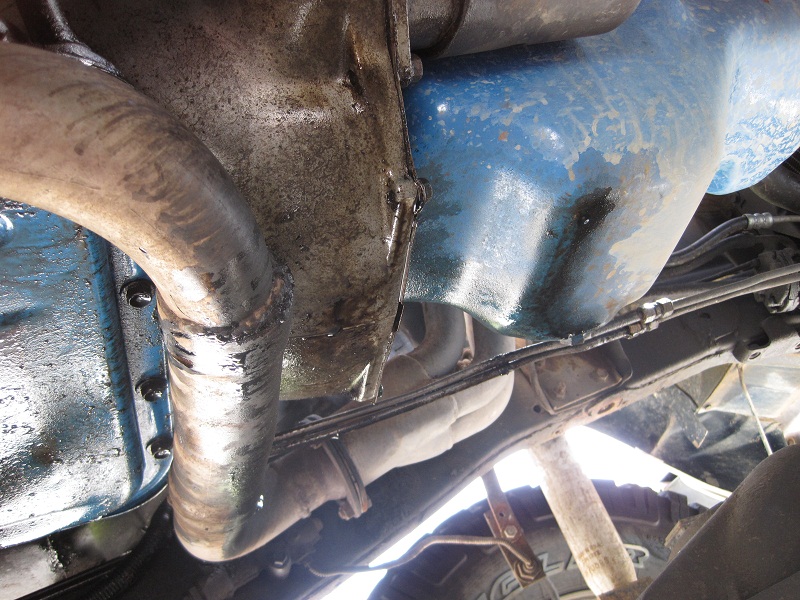 So Day 1 and my TODO list:
Determine leak.
Get and replace new oil dip stick + tube (supposedly broke a few days ago).
Replace gasket on exhaust manifold.
Replace steering box