I just bought my first comanche. Had a 1990 xj a few months ago.
This is a 1988, has had a ax15 swapped in, and rear disc brake conversion. Runs really strong.
But, it was rolled over, a long time ago. Body is crap: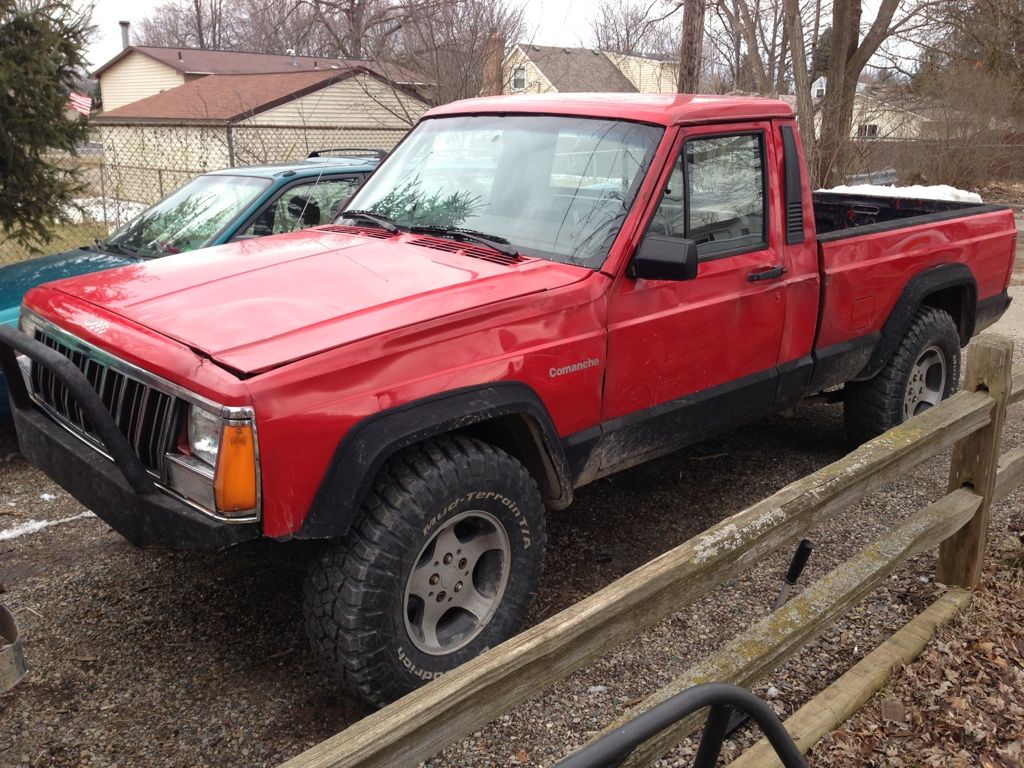 But it does drive really well.
On to the mysteries.
What's the deal with my front axle? It has no vacuum disconnect. But, all the vacuum lines are there?
Is my rear axle stock? (Other than the awesome custom paint job). It does have rear disc brakes.
Mystery plug #1: Near the throttle body.
Mystery plug #2: Near the oil filter
It's also losing a ton of oil out the front. I think it needs a new oil pan gasket.
And lastly, the brake lights don't work. But the tail lamps, blinkers, and hazards all do.
Oh, and does anyone have an OEM air box for sale?
Thanks!
Joey