Alright guys, I have been trying to diagnose this horn problem and I can't find a clear solution. I desperately need to get my truck inspected (EXP 6/12) and the last thing on the Texas DPS list that I need is a working horn.
So I've disconnected the horn button panel from the wheel and there are two wires. One running from the column to the button and one running from the button to nowhere. I know that the second slides into a hole on the column but still does not activate the horn while the truck is running. I've looked under the front bumper, drivers side and cannot find the horn. I'm lost and this is my only day off.. I need HELP!!!
Horn: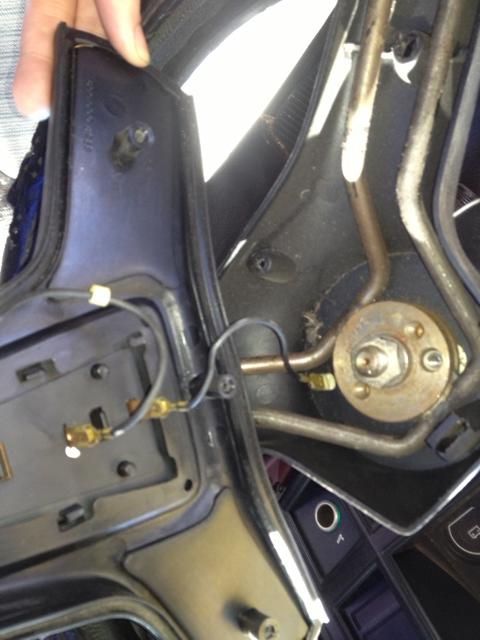 Under the front bumper:
So as far as I can see the only thing under the front bumper is the front left turn signal. There is nothing below it, not the horn or anything for that matter.
Please, any help would be much obliged!!
Thanks,
Brett