The fender area under the ABS shelf (driver's side) and battery shelf (passenger's side) is completely open to the road. The amount of road dirt, and soon salt
, kicked up from the front tires into the engine compartment is surprising. As winter is fast approaching, I've been doing a bit of rustproofing getting ready for the onslaught.
Looking up from under the Jeep, I decided I really needed a shield of some sort to keep the road spray at bay. Didn't have too much laying around but wait.....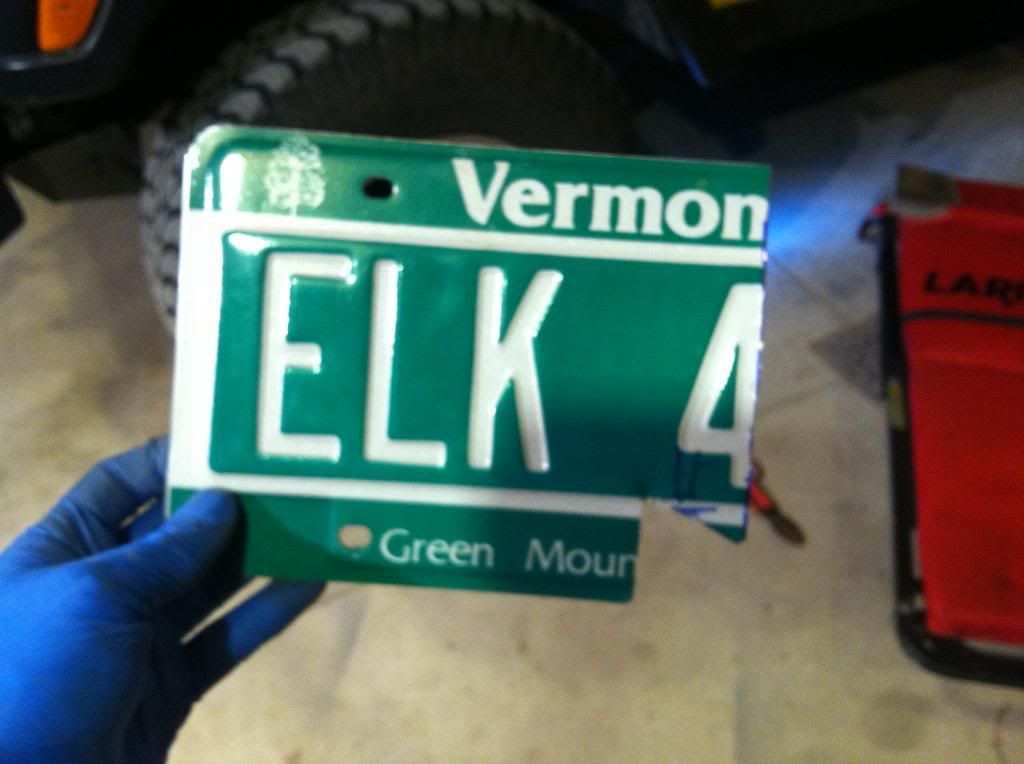 A couple of old aluminum license plates are just about right, after a little trimming with tin snips. I held the plate in place and drilled up through the plate and body for sheet metal screws. Here's them mounted (looking up) from behind the front tire. Nothing pretty, but they can take a good beating and get replaced for nothing