Registered User
Join Date: Mar 2012
Location: Atlantic Beach
Posts: 312
Removing a stripped screw
---
So while I was installing my mirror-movers, I managed to strip the head out of the very last screw I had to remove. I rode around for a week or 2 while I decided what to do with only one screw holding the mirror on. Here's what I finally did this evening.
The passenger side mirror mover went on flawlessly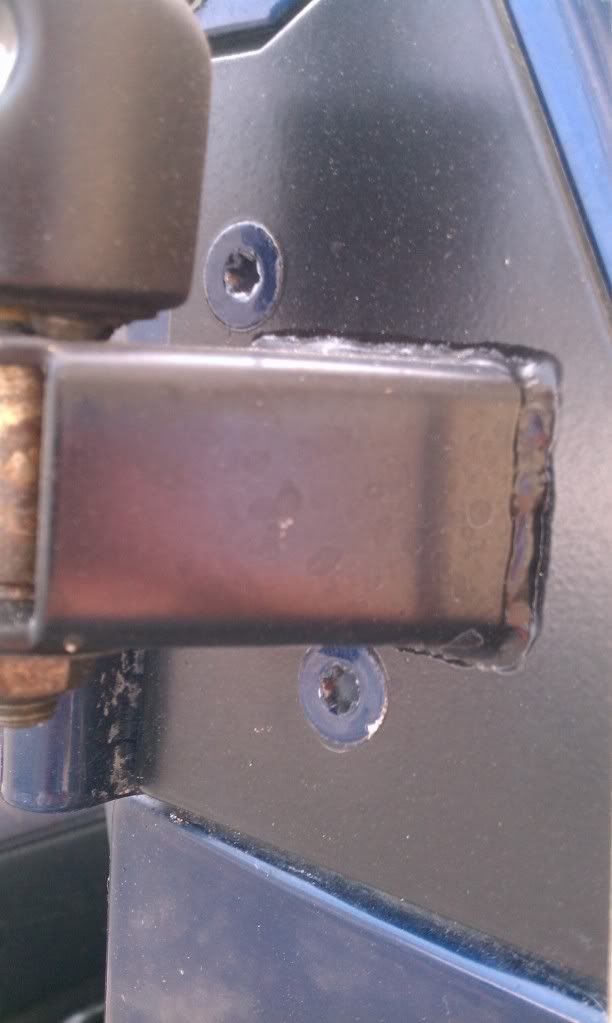 The driver side however, fought me so much that my torx driver scratched the paint
I smacked the screw a few times all around with a center punch to break up the loc-tite. I then drilled out the the stripped torx head with a 7/32 bit, about 1/4"-1/3" deep. PUT EYE PROTECTION ON. It spits shavings out pretty far, the faster you drill.
I then whipped out my freshly purchased "Century Drill & Tool Screw Extractors". $12 for the 5 pack (3/32"-5/8") at O'reilly autoparts.
Since neither of my 12v cordless drills had the balls, i smacked the #5(largest) extractor into the screw head with a standard claw hammer.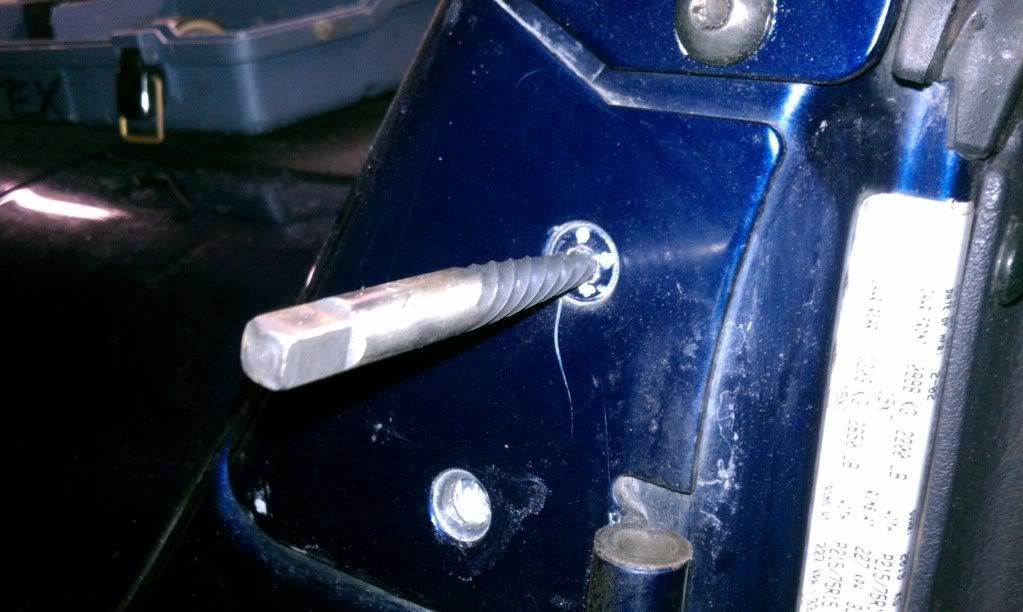 Since I couldn't seem to find my vicegrips, i tried channel-locs. No luck they just slipped right off. A 6" chinese crap & decker crescent wrench did the trick.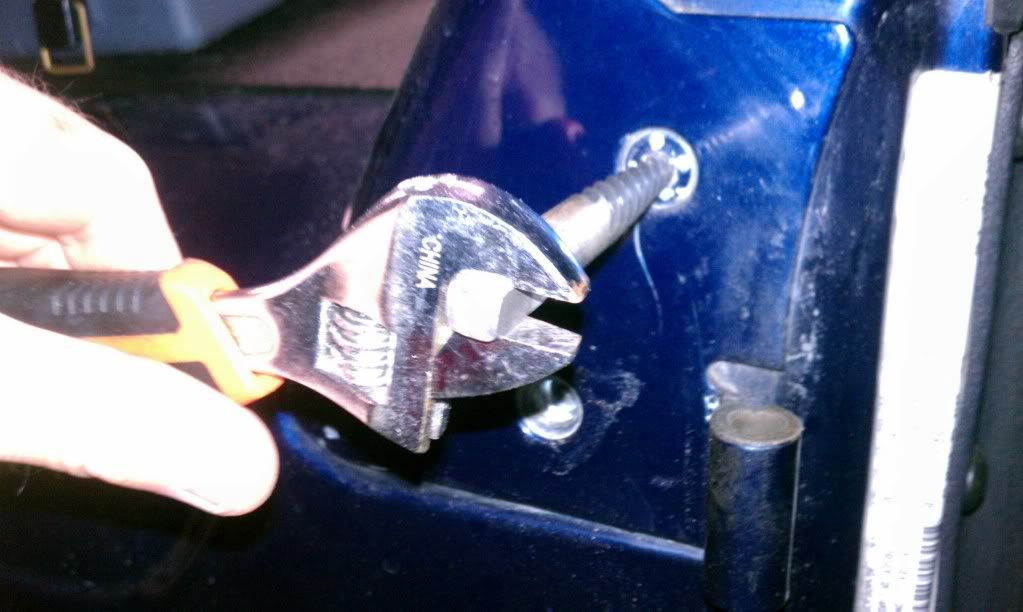 I heard the loc-tite SNAP! And out the screw came.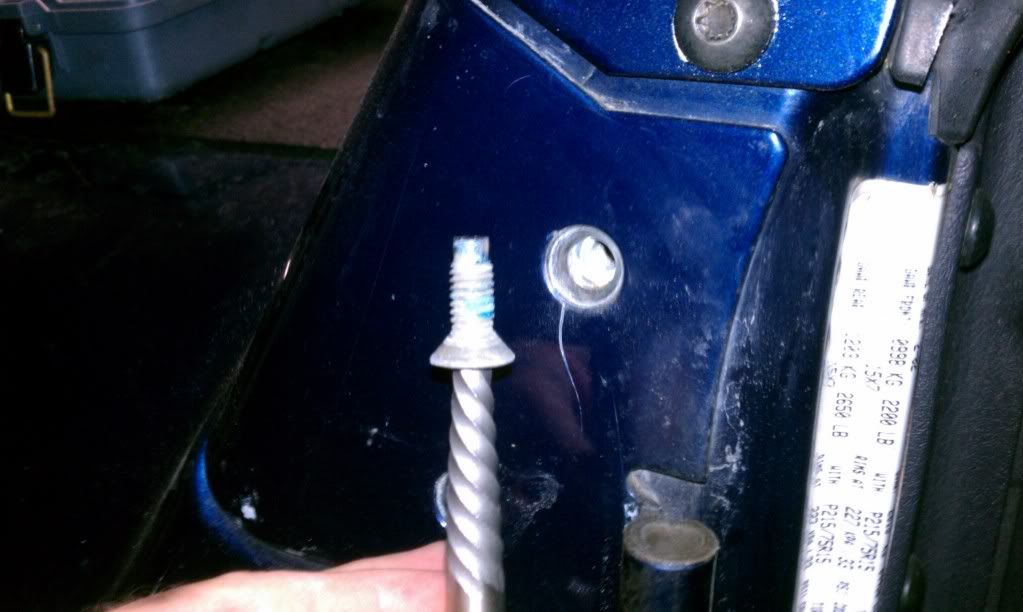 I've now gone through and replaced all these with 1/2" bolts along with some anti-seize for if/when I need to remove the mirror-movers. Hope this helps someone. It was relatively painless. Honestly the hardest part was seeing that stripped head when it all first happened.
Happy Jeeping!
---
-Sgt "Jake" Williams USMC/0311 OIF '05-
---
Last edited by jLowrey83; 04-10-2012 at

08:41 AM

.
Registered User
Join Date: Jul 2006
Location: Jacksonville, FL
Posts: 355
Are you going to do a write-up on repairing the scratched paint?
Great job!
---
White 2WD 1995 ZJ 4.0
Jesus the Christ is my Lord and Savior. I know Him, do you?
Future Mods: get it working correctly

To view links or images in signatures your post count must be 10 or greater. You currently have 0 posts.

Registered User
Join Date: Mar 2012
Location: Atlantic Beach
Posts: 312
Quote:
Are you going to do a write-up on repairing the scratched paint?
Great job!
Ha! Well the mirror-mover covers it for now. Maybe sometime down the road. Least of my worries for the time being. Gotta love a Jeep. Thanks!
---
-Sgt "Jake" Williams USMC/0311 OIF '05-
Registered User
Join Date: Apr 2012
Location: Nashville
Posts: 14
I feel your pain brother! I had the exact same thing happen to me. Drilled, and tried an extractor but it kept slipping. So i drilled it out 1 size larger then pounded a Torx bit in with a hammer and finally got it out. Repainted the mirror movers (bought them on CL for $12) and re-installed them tonight.
Currently Active Users Viewing This Thread: 1

(0 members and 1 guests)
Posting Rules

You may post new threads

You may post replies

You may not post attachments

You may not edit your posts

---

HTML code is Off

---