Removing a stripped screw
---
So while I was installing my mirror-movers, I managed to strip the head out of the very last screw I had to remove. I rode around for a week or 2 while I decided what to do with only one screw holding the mirror on. Here's what I finally did this evening.
The passenger side mirror mover went on flawlessly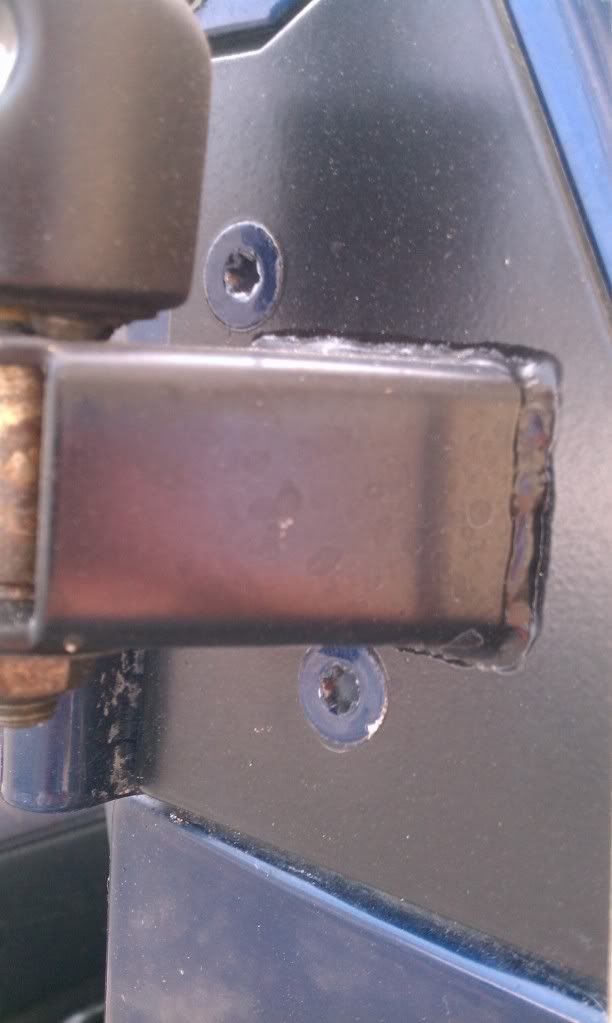 The driver side however, fought me so much that my torx driver scratched the paint
I smacked the screw a few times all around with a center punch to break up the loc-tite. I then drilled out the the stripped torx head with a 7/32 bit, about 1/4"-1/3" deep. PUT EYE PROTECTION ON. It spits shavings out pretty far, the faster you drill.
I then whipped out my freshly purchased "Century Drill & Tool Screw Extractors". $12 for the 5 pack (3/32"-5/8") at O'reilly autoparts.
Since neither of my 12v cordless drills had the balls, i smacked the #5(largest) extractor into the screw head with a standard claw hammer.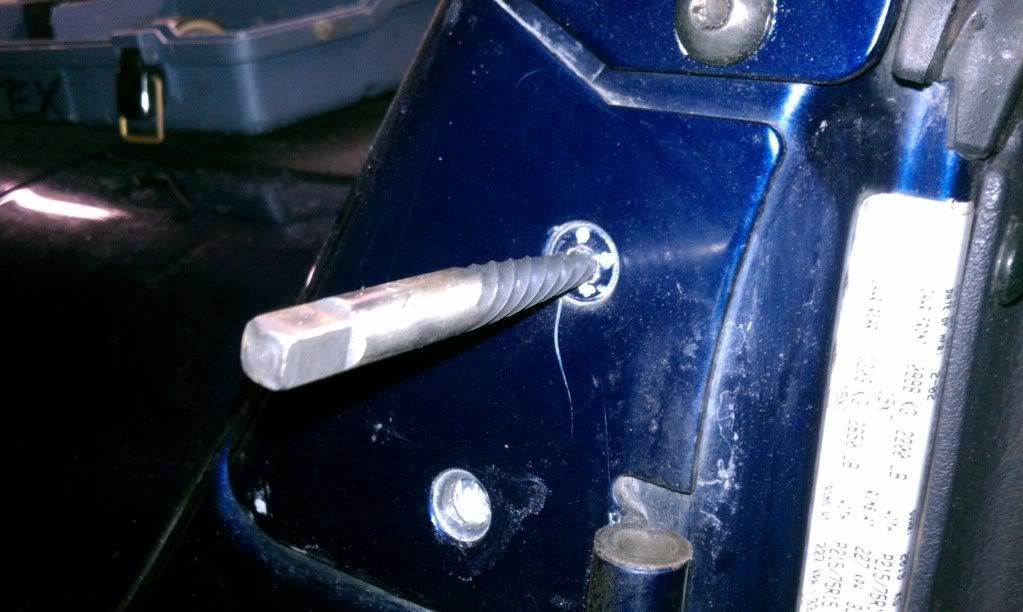 Since I couldn't seem to find my vicegrips, i tried channel-locs. No luck they just slipped right off. A 6" chinese crap & decker crescent wrench did the trick.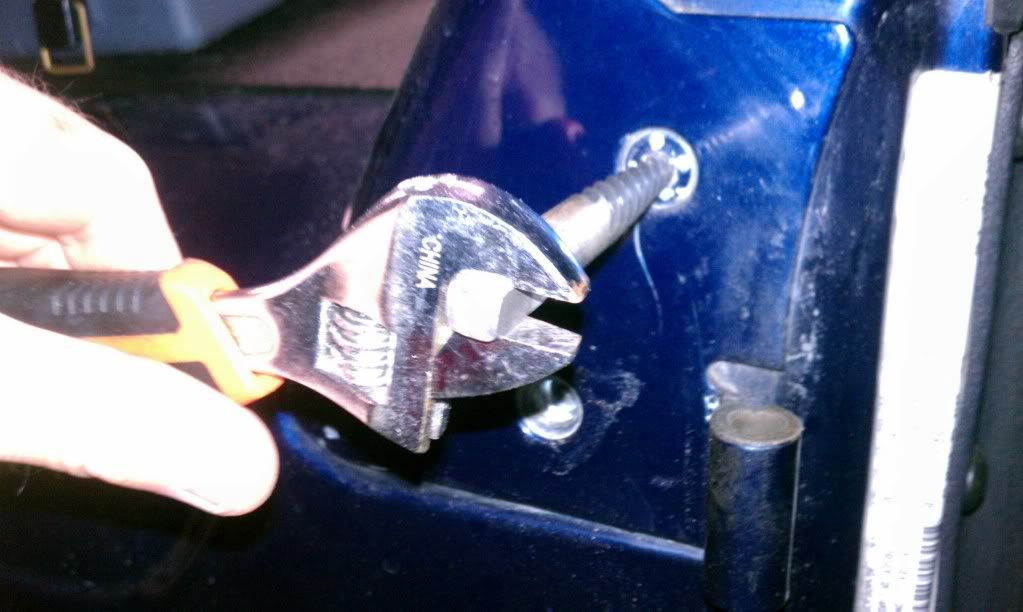 I heard the loc-tite SNAP! And out the screw came.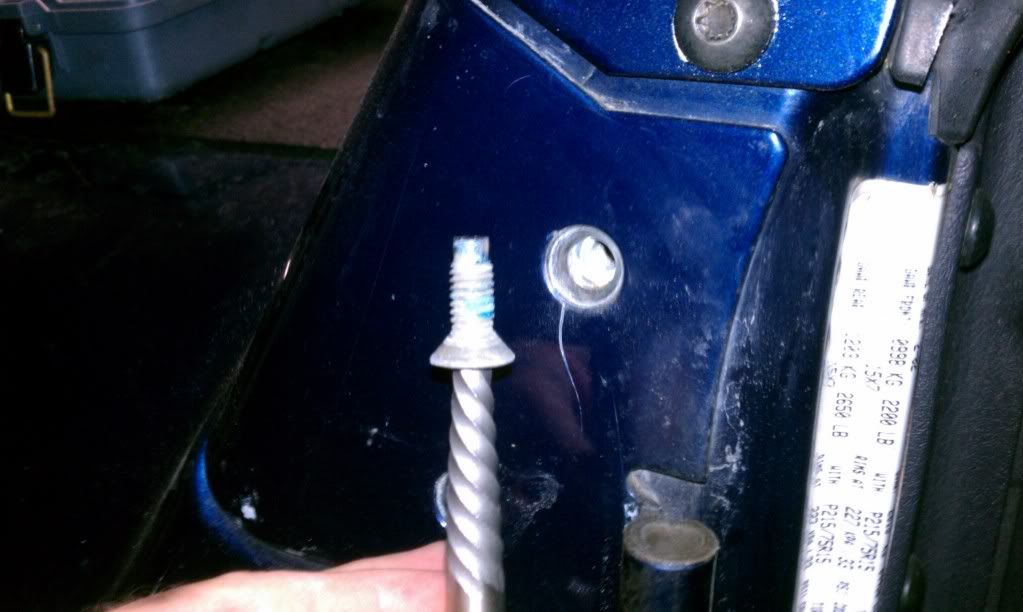 I've now gone through and replaced all these with 1/2" bolts along with some anti-seize for if/when I need to remove the mirror-movers. Hope this helps someone. It was relatively painless. Honestly the hardest part was seeing that stripped head when it all first happened.
Happy Jeeping!
---
-Sgt "Jake" Williams USMC/0311 OIF '05-
---
Last edited by jLowrey83; 04-10-2012 at

07:41 AM

.