Modding the stock tire carrier for 33s(pics)
---
So I did a 3" suspension lift and got some 33x10.50s to fit it and knew I'd have issues w/ the spare. I'm not ready just yet to buy a tire carrier/rear bumper, so decided to move my stock carrier up 1" for the tire to clear the bumper(I have no BL).
I used some square tubing(about 1" by 1"?) from Home Depot along w/ a bunch of hardware and some hockey pucks from the Sports Authority to space out the bump-stops.
I did have to cut away a bit of the sides of the rubber gasket on the back of the tailgate where it lets air pressure out of the cabin I guess? When the bracket comes off I'll just get a new one from the stealership.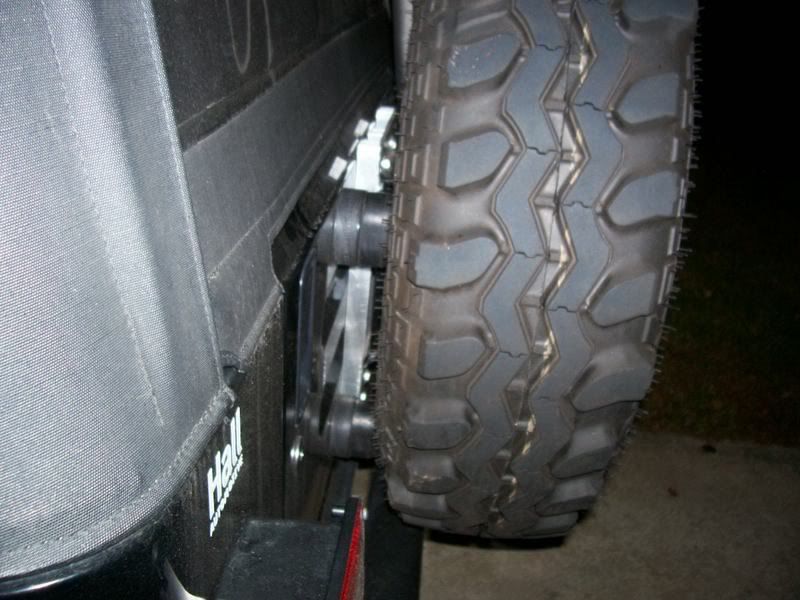 Heres the notched 3rd brake light bracket so the rim doesn't hit it:
It would hit since it is spaced up about 1" from the tire carrier itself:
My hockey-puck bumpstop extension: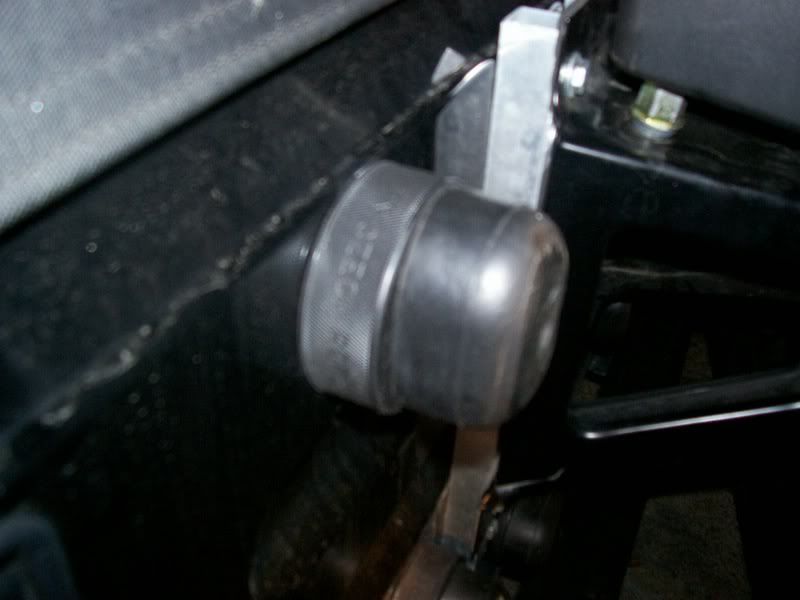 Good look at the brackets: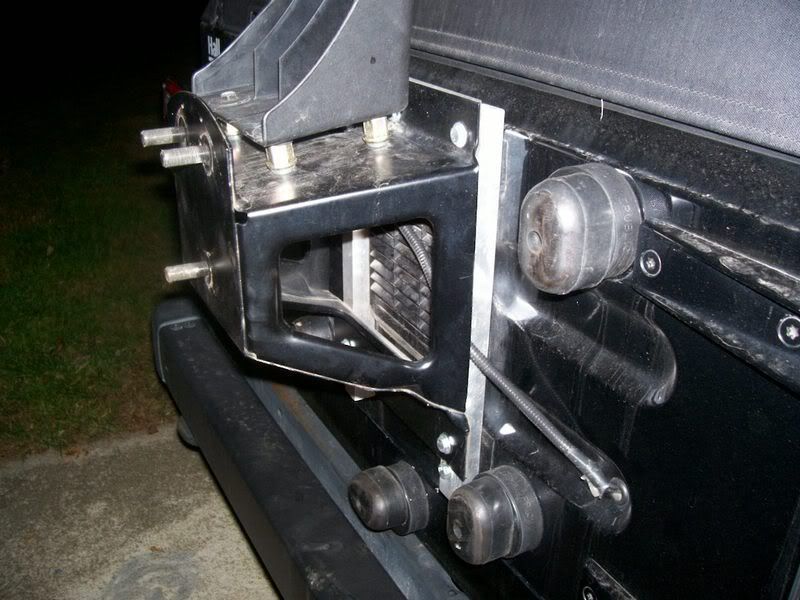 The bracket bolts to the Jeep w/ bolts going through all the of the square tubing. Then the tire carrier assembly bolts to the square tubing w/ a nut and washer on the inside of the tubing.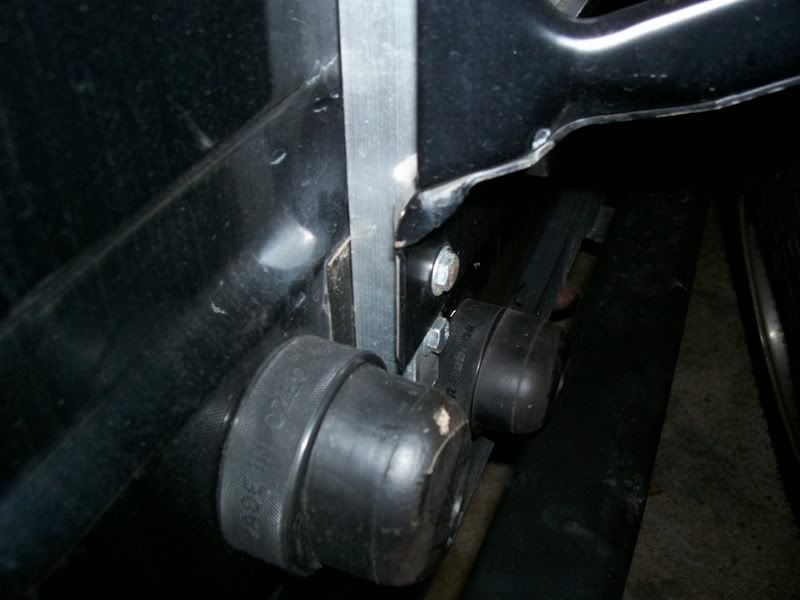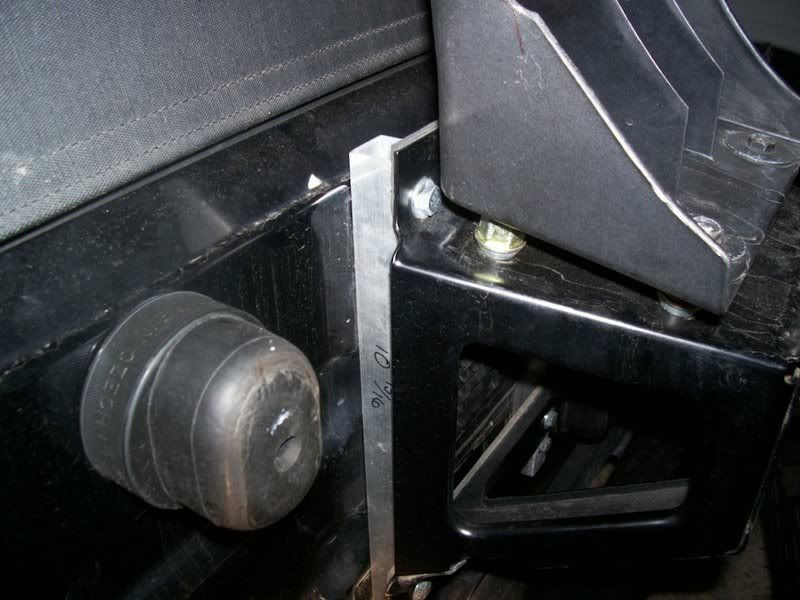 While I'm not sure it was necessary or not, I also took a small piece to connect it to the 5th hole where the carrier normally bolts to the tailgate(between the top 2). I figured more support the better.
Here is a video of me closing the tailgate, it's just about as solid as stock.
http://smg.photobucket.com/albums/v2...t=000_2099.flv
---
SOLDThe lumbering steel-laden pig
- 2003 TJ - 40" LTBs - D60/D70HD - 5.86s - Detroit lockers - 110" wheelbase
Build thread here.
Quote:
Originally Posted by 2006 Sport
Being able to make vroom vroom noises in Tonys Jeep was the highlight of my life.
Currently Jeepless.