I wanted a lot more room in my TJ for my wife and I to have some stuff, and to be able to keep it locked up, along with keeping it dry. I removed the rear seat, along with the rear seat belts. I took some measurements, along with using a cardboard template, and made this....
Here is a shot from the side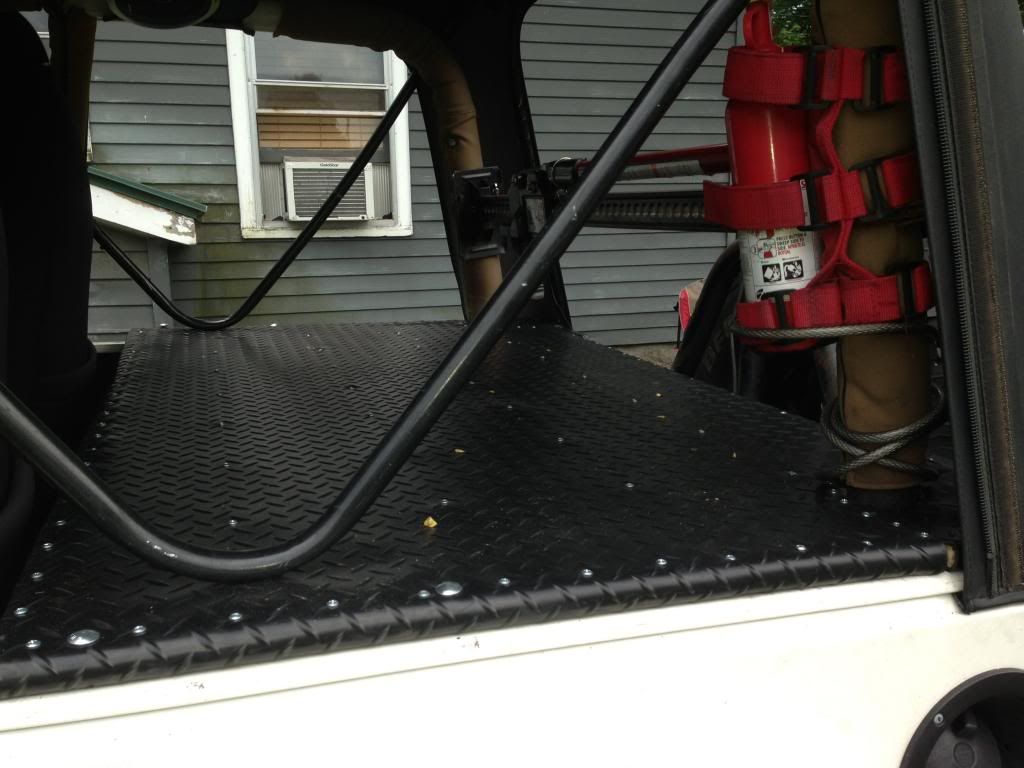 Here is a shot from behind the front seat
I used one sheet of 3/4" plywood (already had it), and I bought a 4' x 9' sheet of rubber matting in a diamond plate style ($81.00 I think), 8 carriage bolts with nuts, small screws (to help hold it down along with 3M adhesive), and some black silicone to fill in the small gaps to make it weather tight. I also have yet to install 4 pocket tie downs to hold the top on while it's down, or as a tie down point for bigger items.
So I have less than $100 bucks into it now...... will be building a subframe underneath for a sliding drawer so I don't have to reach in. The only way to get into this will be through the locking tailgate. I also have a compressor that I will be mounting into the top, I need to cut out an area for the air pressure gauge, along with the locking sleeve.