Some of you may know how to do this. It's an old racers trick. Spark plug wire seperators made from zip ties. I showed this to my stepdad and his buddy a few years back and they thought it was pretty cool. I think the picture will explain it but if you have questions or comments, feel free to post!
From the other side they look pretty clean.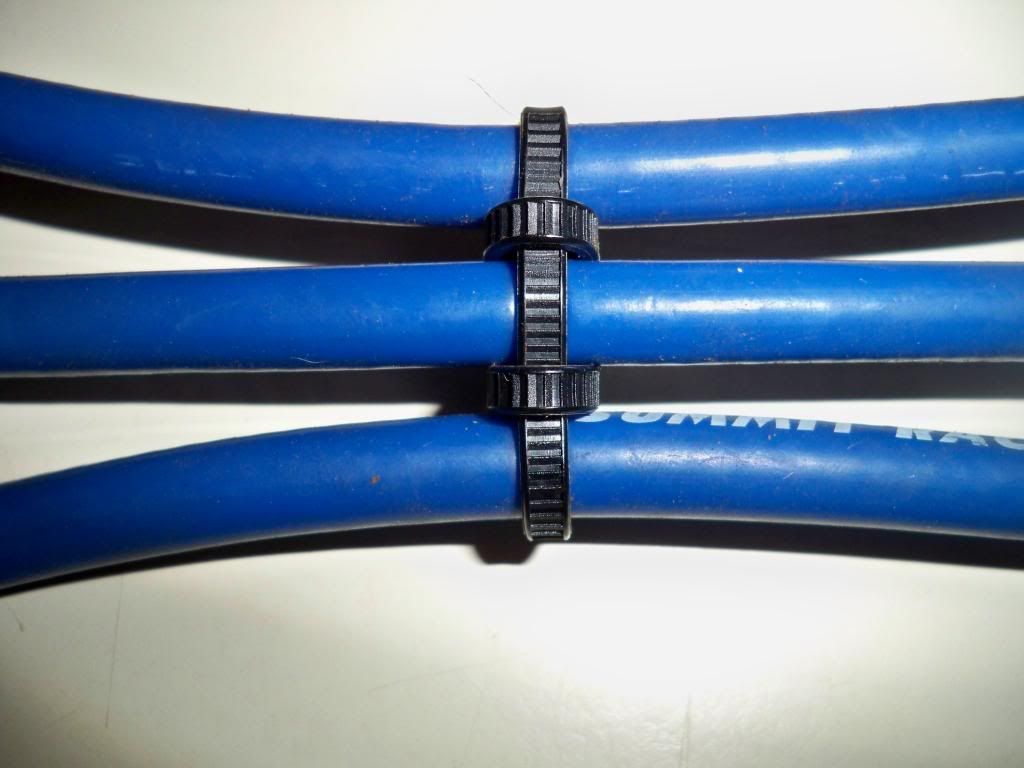 Don't forget, zip ties are around $2.00 for a 100 at Harbor Freight. That's a lot of wire seperators.