Step 1. Go to a junkyard, find a Grand Cherokee, there's plenty of them there, in the glove box you will find a small bungee cord like this...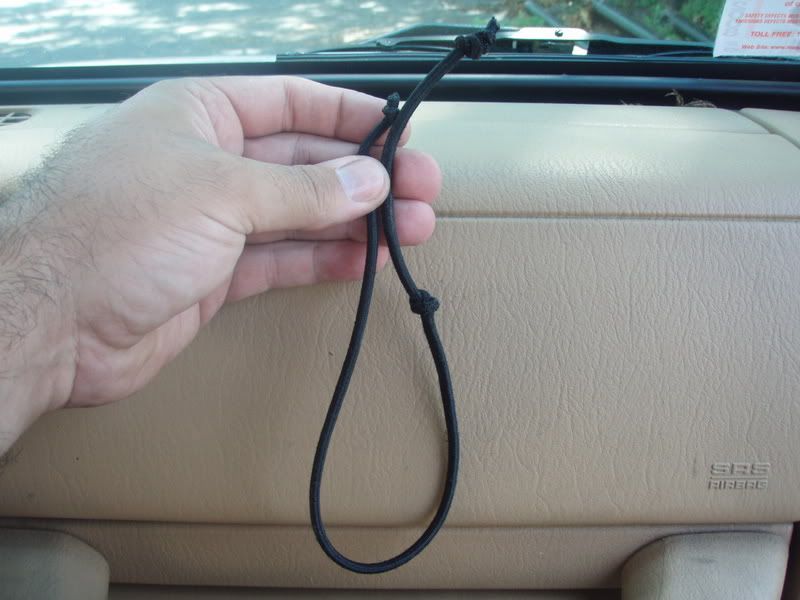 Step 2. Put one end of the cord into the place where the center section, the instrument bezel, and knee bolster meet, like this...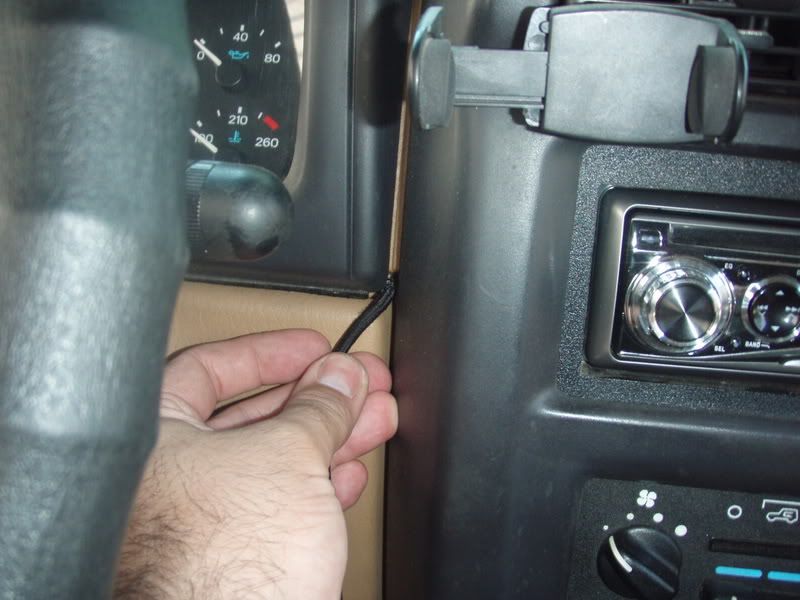 Step 3. Slide it up to the top, like this....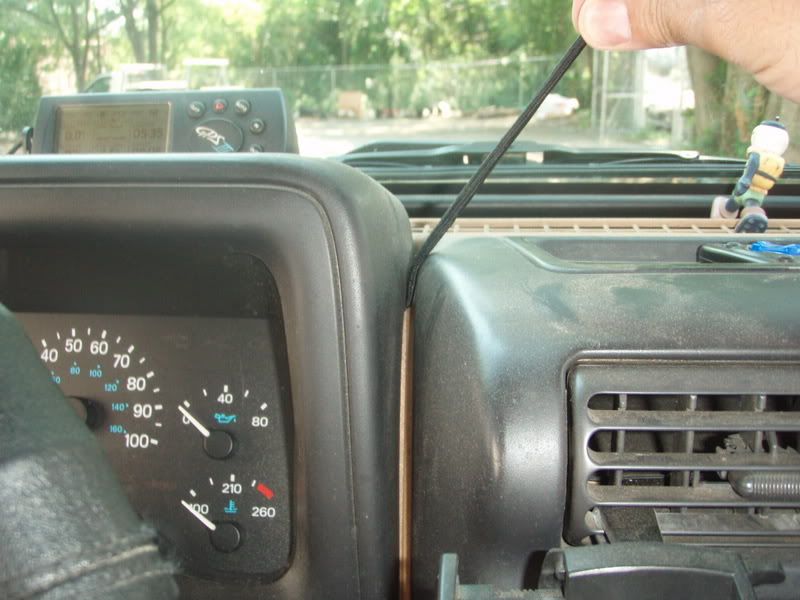 Step 4. On the other side of the center section, at the place where the passenger airbag cover, and the grab handle meet, put the other end of the cord (NOTE) You should double knot this end of the cord!!!) like this...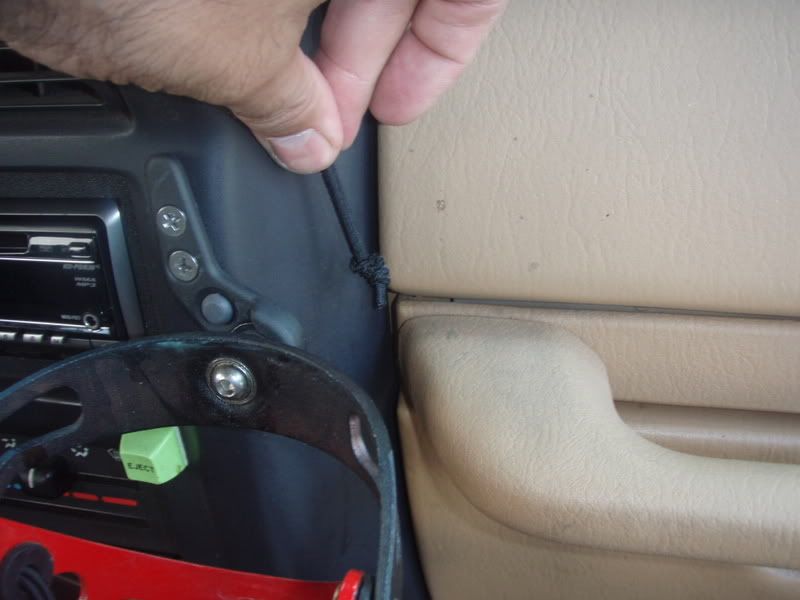 push that double knotted end of the bungee cord into that space. Like this....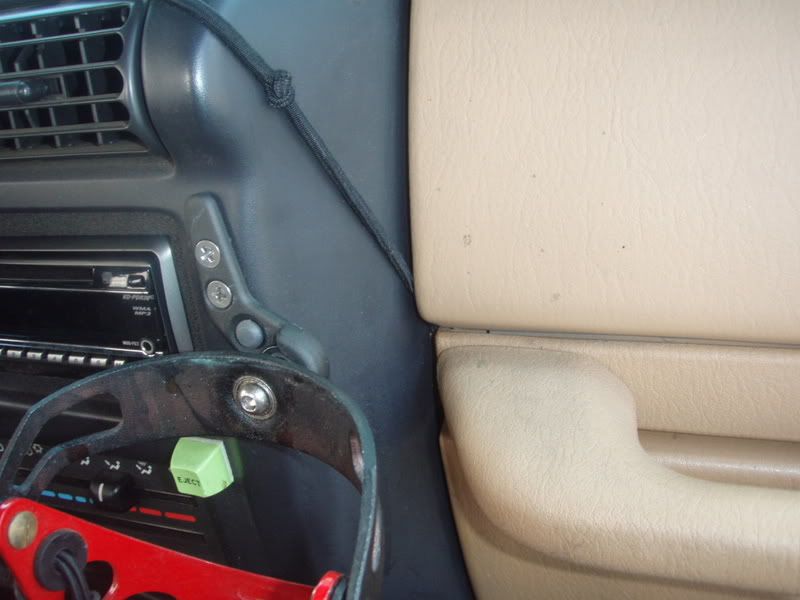 Step 5. On the same side, find the place on the cord where meets the top crease on the passenger airbag cover, pull the end of the cord back out and tie a knot at the spot where it meets the crease, like this...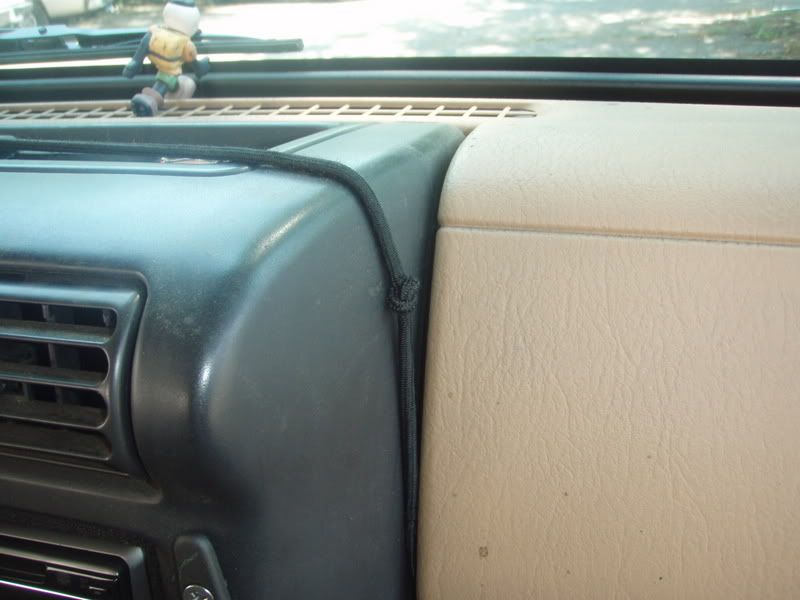 Step 6. Repeat Step 4, and then use a pen or screwdriver to push the upper knot in between the center bezel and the airbag cover, Like this...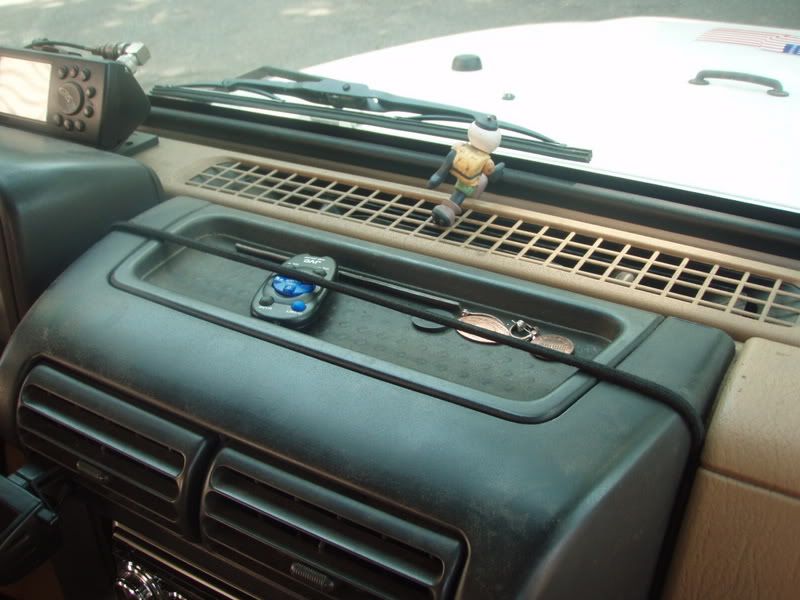 Now.... In addition to using it as an Ipod / toll money holder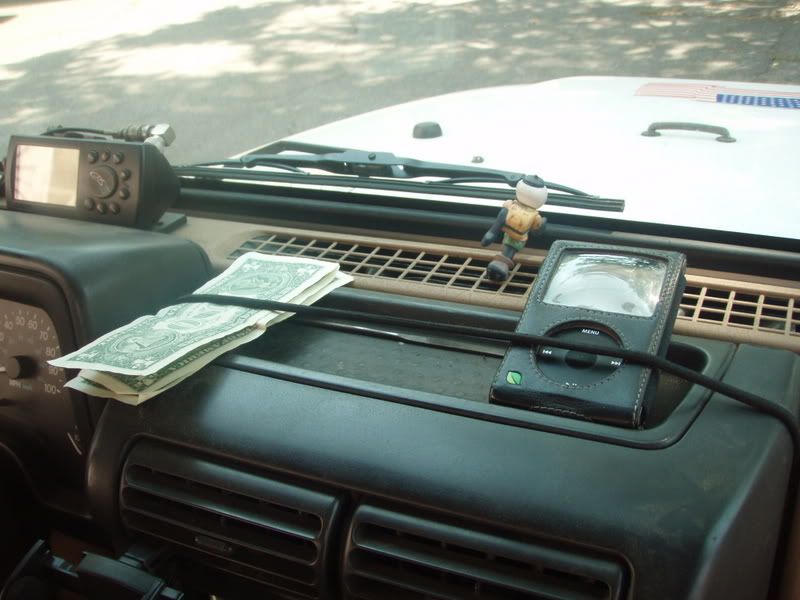 or a cellphone/ stereo remote holder,
or anything else you can think of, like your camcorder
Mount it on it's quick release shoe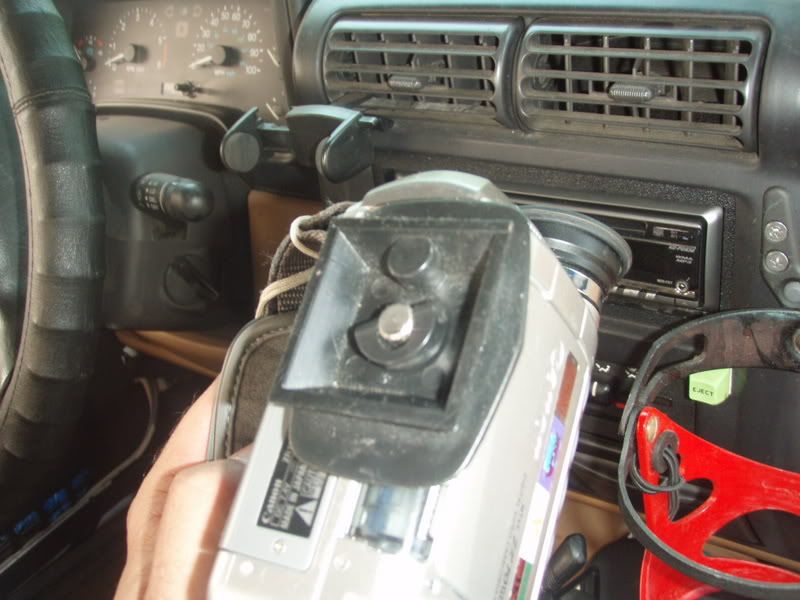 fit it into the coin tray, and stretch the cord over the camcorder.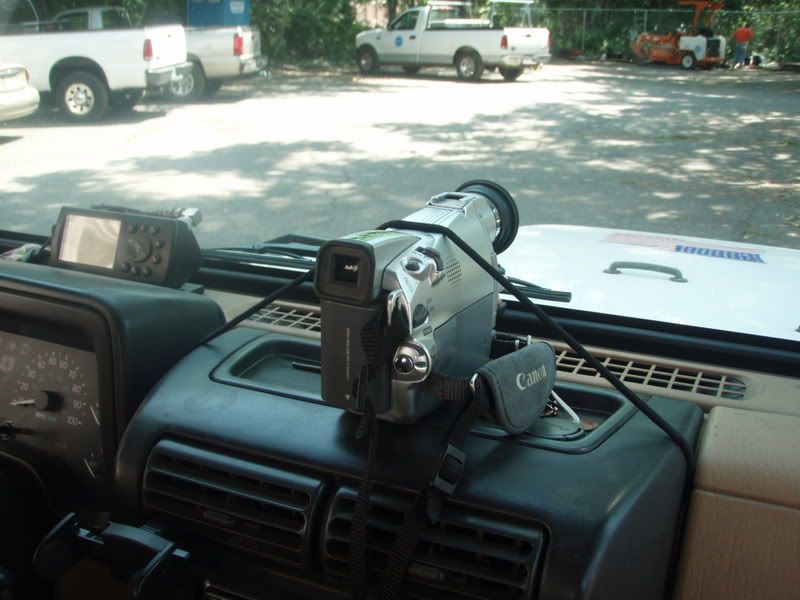 It's no high tech solution, but it works great.
I originally posted this on another forum back in 2006, (the Garmin gps and the Razr cellphone probably gives that away) that old white 97 TJ has been sold, broken transmission & rotted frame and all, and now i have an 04 LJ, and I moved the same cord to the LJ, and it's still going strong.
Final note: This mod is specifically for TJs only, if I ever get another model Jeep I'll try some new innovation.
Good luck.