Cheap stock front TJ bumper modification
---
Thought I'd post a few pics of my bumper project. Like most guys, I'd like to replace the bumpers on my Jeep with some cool aftermarket bumpers but that just was not in the budget at this point as I'm saving for a week long wheeling trip at the end of July. I decided to modify the stock bumper just for a different look. I cut a few inches off the ends, boxed them in and filled the extra holes.
Before I started....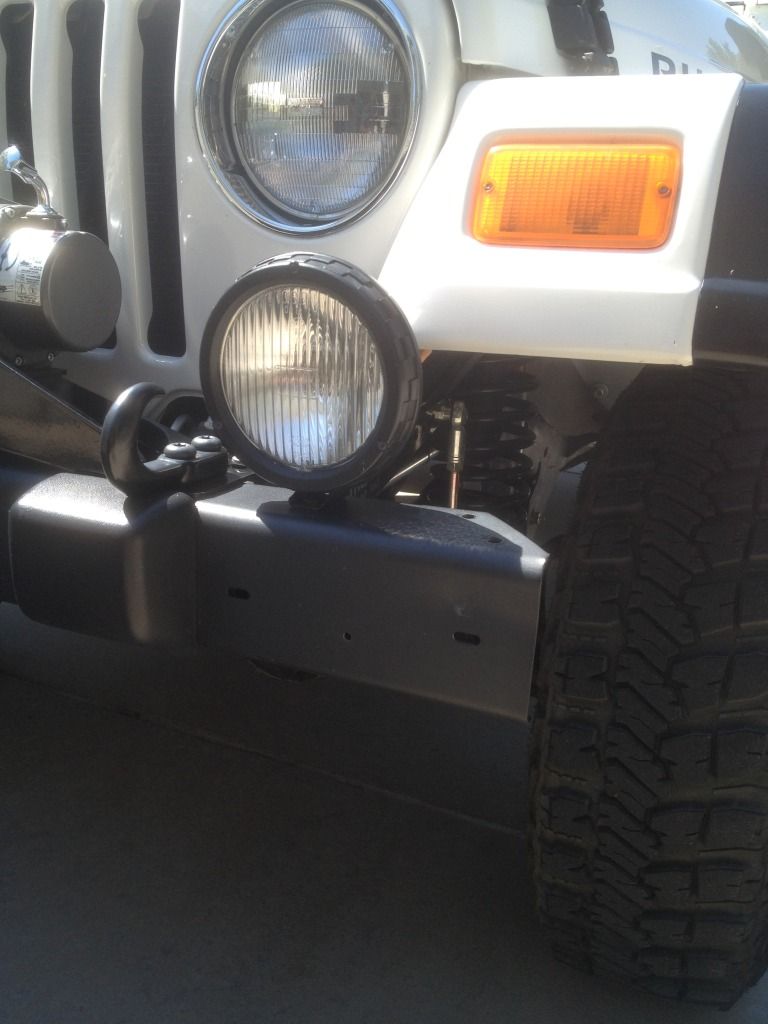 During the project....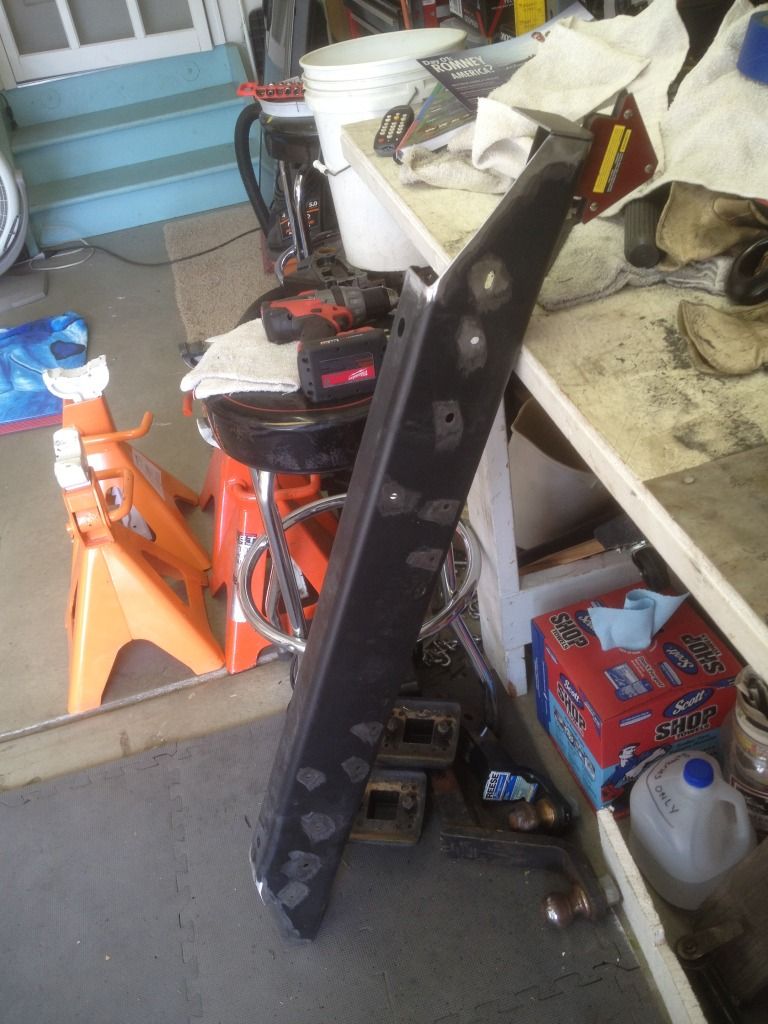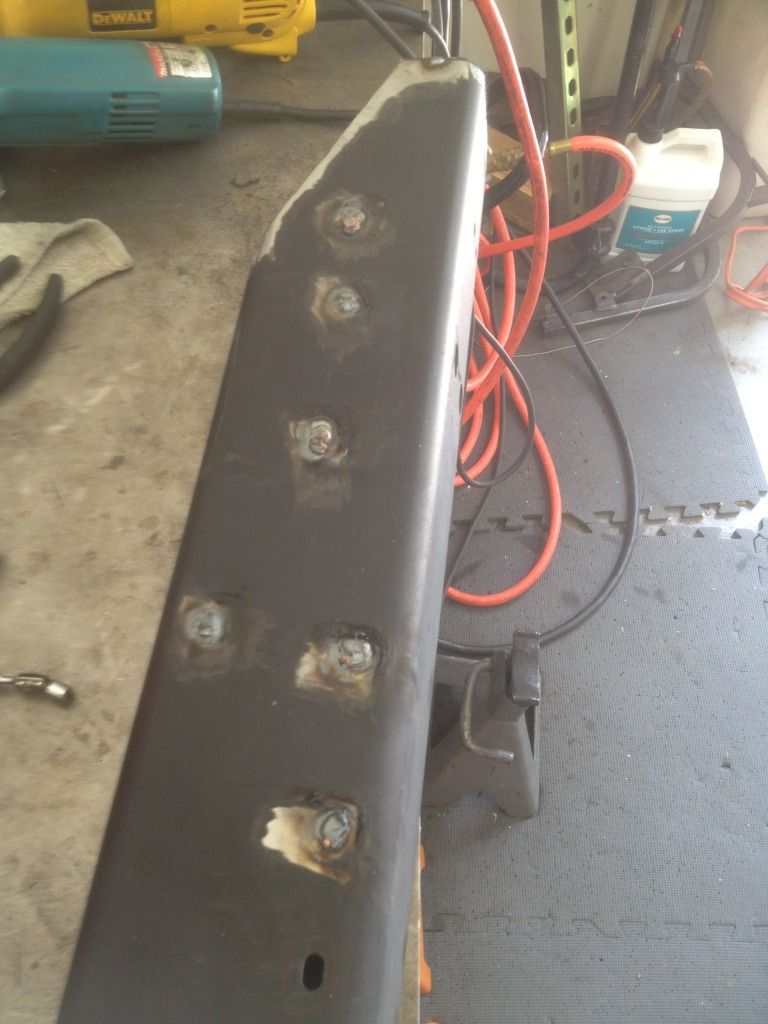 And this is what I came up with for a couple hours of time in the garage and about $20....