Now I really want to go camping!!!
Drop down tailgate is my all time favorite camping mod. It provides a perfectly sized table for the camp stove... Campers gotta have BACON!!
And here is a pic of the Jeep fully loaded for a camping trip last year. Not much room for anything else, my dog had to ride on my wife's lap! Fortunately the dog is an australian cattle dog so she's not huge. (Also, this was before I did the drop down tailgate mod)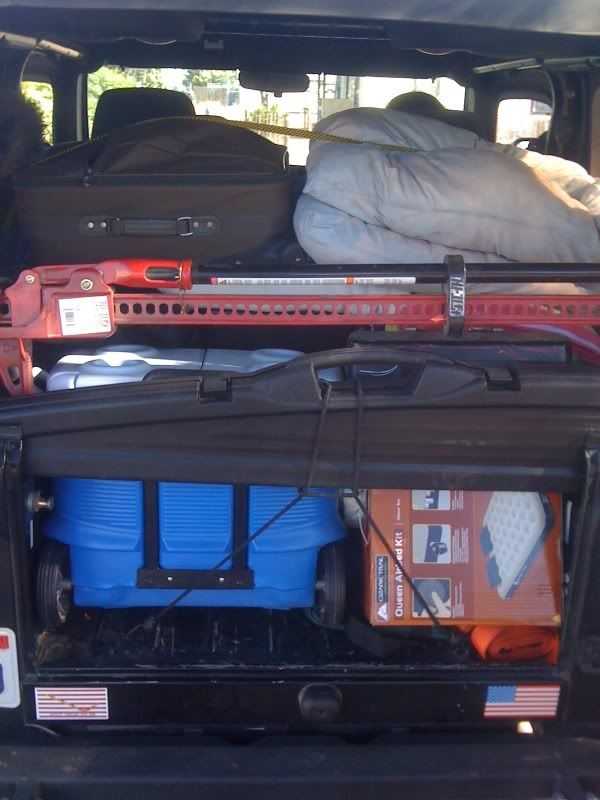 Hammock attached to the roll bar is also a great thing!