I decided to post this up as its just a little different than the others in this section. I wrote it for a Jeep club forum I am a part of, so I figured why not post it at Jeepforum. So, here it is...
After installing my swing-away rear tire carrier, I was without a third brake light. While I believe its legal in Illinois to only have two brake lights, I still don't like it when people don't have the center high-mounted stop lamp (CHMSL). So, why should I not have one? Well I shouldn't not have one! Please excuse the double negative. Anyway, from some other people's ideas, I made my own using my spare tire center hub cap, a 13 LED 2.5" truck stop/turn lamp, a gasket for the LED, some silicone glue, about 4 inches of wire, and some various wire connectors.
As you can see, I cut the top off of my hub cap and then I slipped the LED into the gasket and then placed it into the hub cap.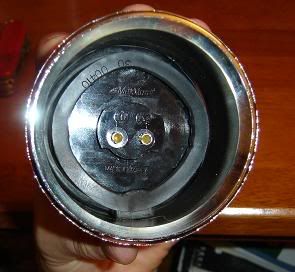 I glued around the inside edge of the gasket.
I then realized that my theory of running the wire through the hub cap would not work since I would not be able to slide the cap through the center hole on the wheel. Rather than cutting a large hole, I just made some "remote" connectors by adding in some wire. I drilled two holes in the bottom of the hub cap and glued everything together.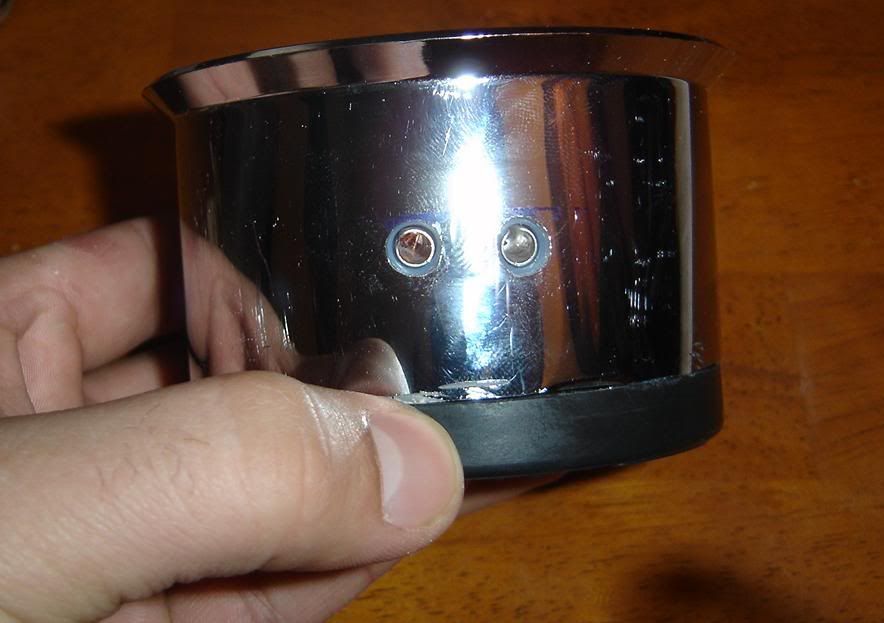 On the Jeep I just cut off the factory connectors and installed the bullet type male connectors. I then used some heat shrink tubing and plugged it in.
To remove the tire, I just disconnect the wires and the center hub will slide right out of the spare tire.
And one last pic all lit up.