With tires getting bigger and bigger, there is always something to upgrade. Rusty's has put together a kit that will upgrade the brakes on an XJ, TJ or ZJ to a larger dual piston caliper. This kit also replaces the steering knuckles and relocates the steering much higher than stock, which helps alleviate steering angles with a lift kit. The new tie rod and drag link are constructed of 1.25" heavy-wall DOM tubing, which is much stronger than the stock steering.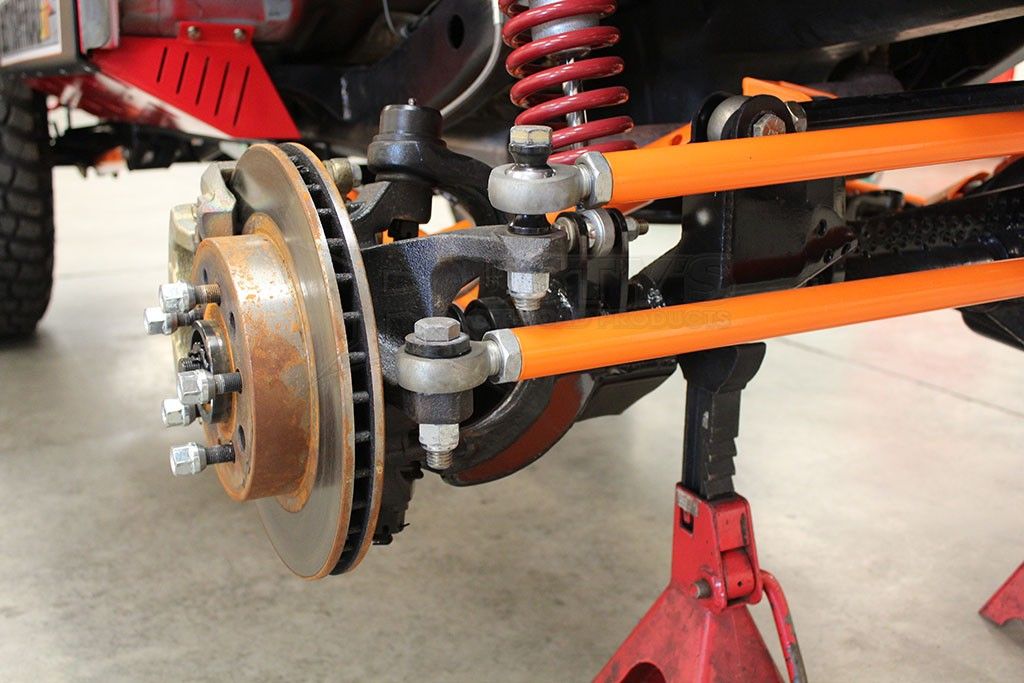 This conversion will basically replace everything from the inner C on the axle outward but retains the factory stub shaft. The bearing cartridge and stub shaft are the only things that are not replaced, but be sure to carefully inspect the bearing assembly to make sure it's not loose. If it has any movement in it we highly suggest replacing it. All parts are brand new, not re-manufactured or used.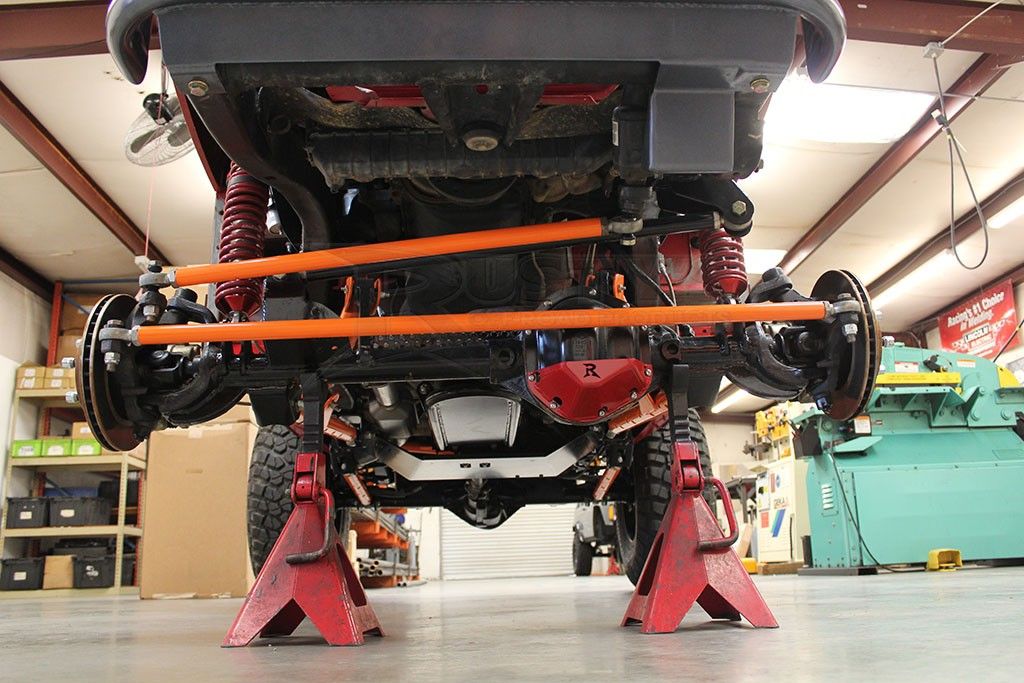 The steering tie rod and drag link consist of 1.25" diameter DOM tubing that utilize 3/4" heim joints, safety washers, misalignment spacers, and all grade 8 hardware. The system requires a new track bar and track bar mounting points to keep the track bar and drag link moving in the same plane with one another; this eliminates the possibility of bumpsteer, wandering, and other undesirable steering characteristics. Please note that this system requires ctting and welding for installation. The tie rod, drag link, and track bar are powdercoated black.
KEY FEATURES:
• Upgrades the front brakes to dual piston calipers
• Upgrades the steering linkage with stronger components
• Knuckle and steering design improves ground clearance and alleviates steering angles
• New track bar and mounts included to improve handling and strength
KIT INCLUDES:
• Left and right steering knuckles
• Left and right ball joints
• Left and right brake calipers
• Drilled rotors
• Brake flange spacers
• Brake pads with hardware kit
• HD tie rod and drag link
• HD track bar
• Bolt-on track bar frame mount
• Weld-on axle mount
• Weld-on sway bar mounts
PRICE: $1,325.00
Give us a call! number in signature.