Quote:
Originally Posted by
029s
I did encounter a issue during the install that involved the fuel and brake lines on the drivers side where the lower control arm bracket attaches. My wj was different then the one they had pictured so it may be a year specific issues. After you mount the bracket the fuel and brake lines will rub on the bolts and bracket. With just a couple days of driving I had noticeable wear marks. I solved it by slicing open some rubber fuel line I had and slid it over the lines. Cheap and easy fix. Here's a pic.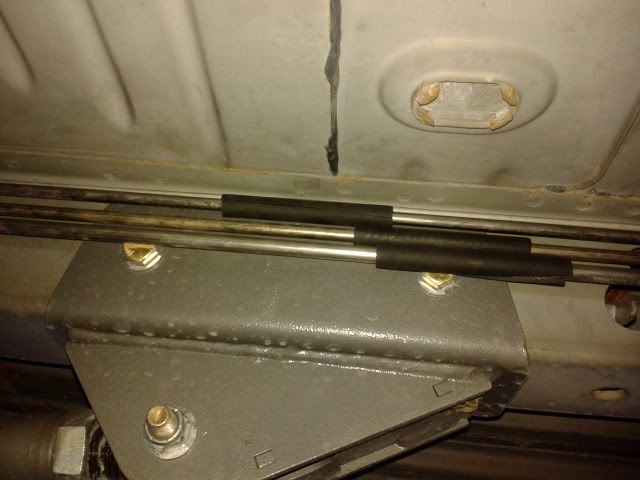 Quote:
Originally Posted by
DezertTJ
Got the 2.5" rc coils with stock arms and 33s, no bl. Flexes well and rides great! Easy to install
Thanks so much for the feed back from both of you. I really hope more people post up with their installs, trail rides, fixes, etc as it'll only help the next guy in deciding what they need to do.
Thanks,
Bobby
Sales Manager
CCOR
706-207-4140