We just finished testing our new "HD" kits on 1.75x0.250 wall 1026 DOM, and it went flawless! No bent pins, no issues with the bender or ram. We bent it on our 4.5" CLR die and on the 6.0 CLR kit (both with the HD kit).
Here is the HD kit. Basically just keeps the pins all in pure double shear, no bending stress from unsupported portions of the pins between shear points. It also adds a rear support for the heavy loads and puts a .313" thick 1026 DOM sleeve at the end of the ram to support the pin.
Note: 1026 is the highest carbon content and strongest mild steel that is commonly used for DOM tubing. It has a yield strength more than 10% higher than 4130 chromoly (normalized or annealed, per the Machinery's Handbook, 28th edition, 2008). Chromo has the higher ultimate strength, but that doesn't dictate how tough it is to bend.
Here is one tube we bent. This is a piece of 1.75x.250 1026 DOM, with bends in 4.5" CLR, 5.625" CLR, and 6.00 CLR in it. All bends are in the same plane.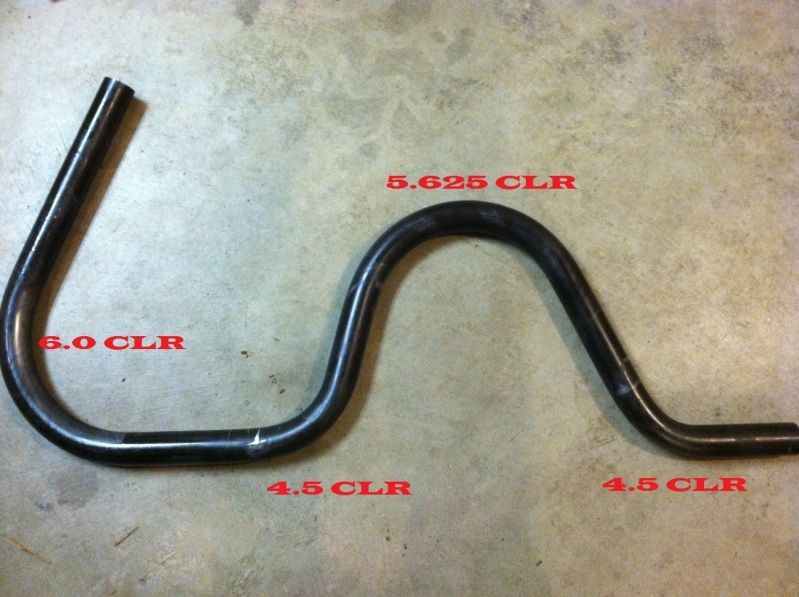 And here is the "HD" kit, which can be added to either of our 1.75 die sets to extend the capacity to .250 wall.