What about using fiberglass cloth with Chassis Saver? For example two coats of CS followed by a couple of coats of CS with glass. This is for an oil pan - that cannot be removed without also removing the engine. The glass is for piece of mind because the rust is pretty bad in the corner and I'm afraid of pinholes or even a coin sized weak area. When I push on the worst spot I can hear a little "crunch".....
Here's the corner where the glass would go: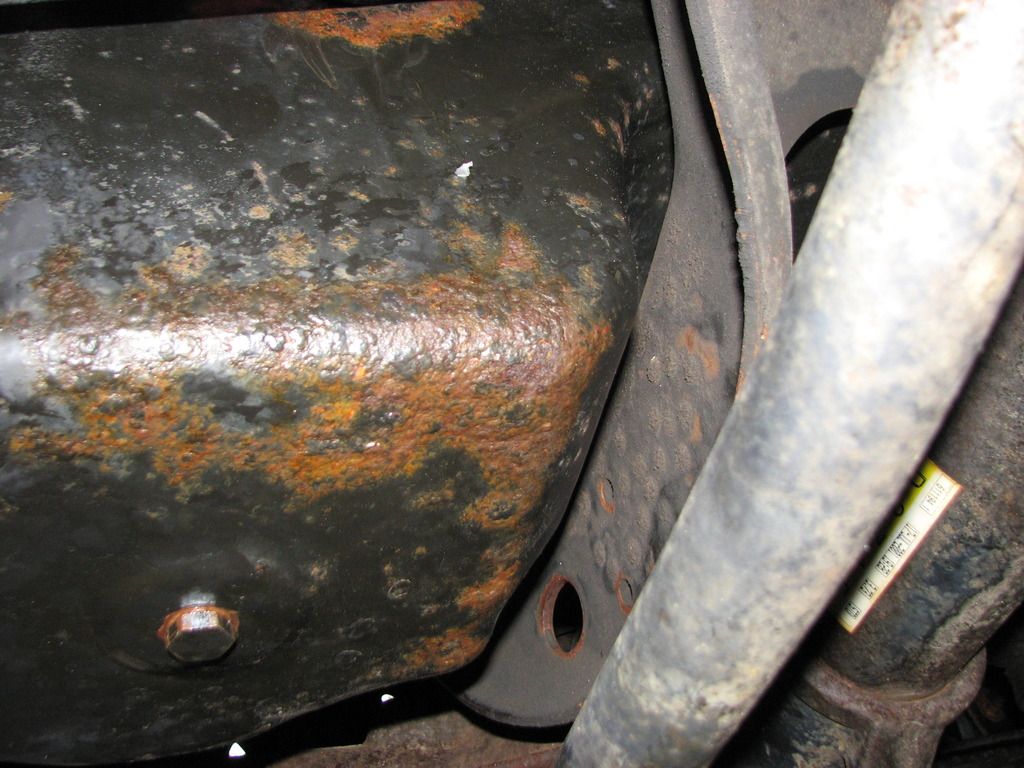 [EDIT]
It looks like POR15 claims that fiberglass can be used and I've seen at least one person document using it with success. They suggested carefully soaking the glass and then applying it vs trying to wet it out in place. They also gave the impression that the the paint was not that tacky (like a boat epoxy for example). Given that, I wonder if it it's tacky enough to hold up the wet out glass?
If it may not be tacky enough then what are my options for some kind of release agent (that can be scuffed at panted over). For example would wax paper work where I get everything applied in just the smallish area to be re-enforced and then apply wax paper (or other release material) and tape it to hold it in place / prevent sagging.
[/EDIT]