I used Chassis Saver last August on the frame for my TJ, and I must say after only half a year (the majority of that being winter mind you) it looks like I am going to have to repaint most of it
. Magnet, if you have any advice as to what I may have done wrong I'd appreciate it.
I started off with a knotted cup and knocked off all the loose rust as per the instructions. For the areas that still had the factory coating/bare metal I used 60 Alum. Oxide and an orbital. Here's what it looked like before..
after-ish, I cleaned out all the loose scale. I even went through with a an air chisel/hammed and cleaned everything out.
First coat I layed down with a brush, only used a VERY little bit of Xylene (whichever it calls for) to help get it into all the tight spots. I must admit, it was one of the coolest products as far as application. For the second coat, I thinned it a bit and sprayed it, again making sure to get it everywhere.
before topcoat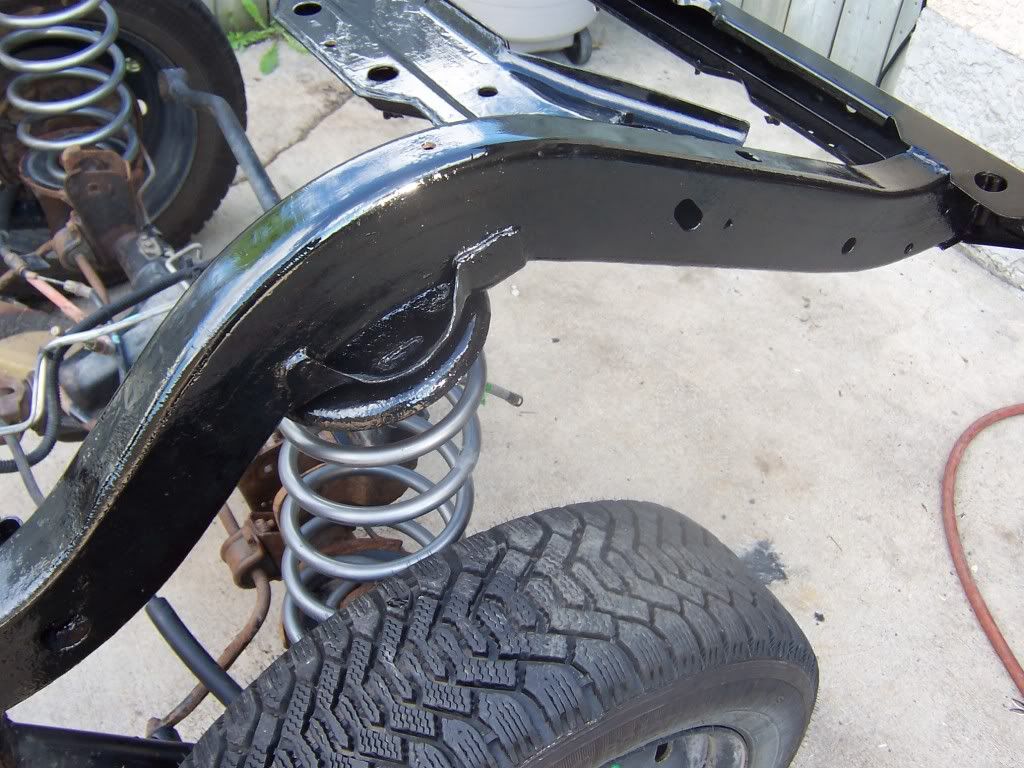 and after, I used 2 coats of Plastikote Epoxy Chassis and Rollbar paint.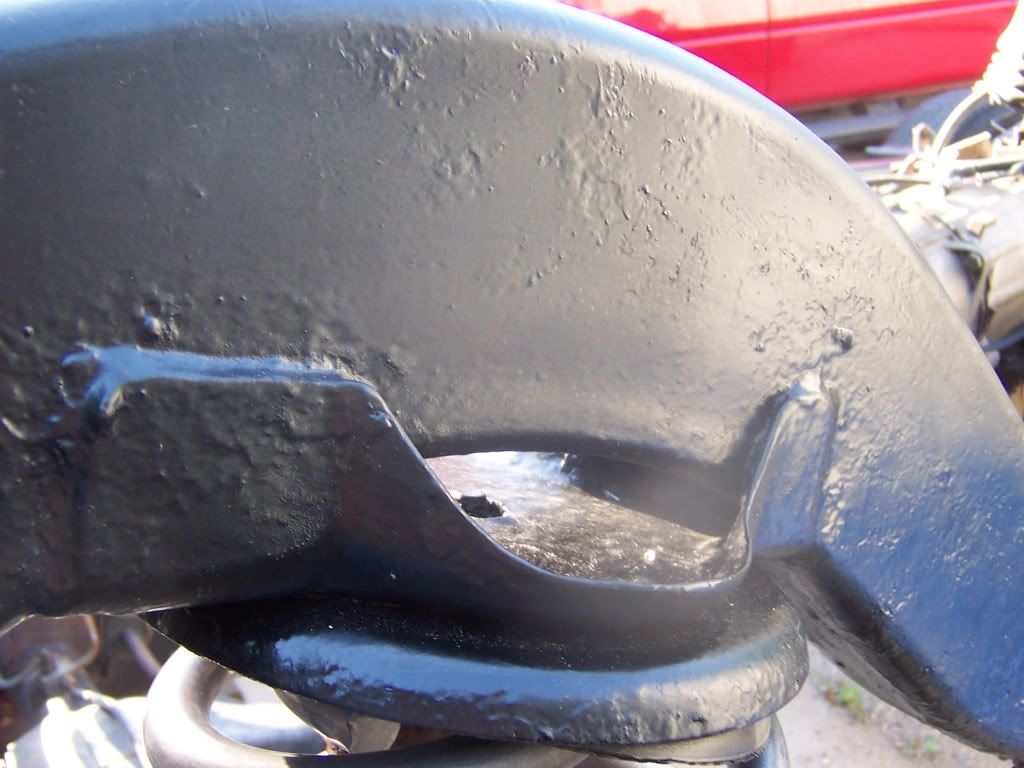 I thought it turned out pretty well, I had the Jeep on the road by winter so it was a perfect time to test out the paint job. As the winter went on, I could see the common areas starting to "leak" rust a bit. I tried to keep it washed as often as possible the get the salt and sand off, even tho Chassis Saver is supposed to be deal with that stuff. Either way, only about half a year later my frame is starting to look like ****. I was hoping that this paint would handle the harsh climate I live in (almost too good to be true), but I wouldn't mind it lasting a bit longer at least. It seemed at the beginning it help up pretty well, and covered very well.
Here's what I'm left with now..