What's going on at KrawlOff-Road.com this Labor Day you ask? Well, we are going to be out of the office next week. We are traveling to two events. We are going to Jeep Invasion in TN and Sheriffs JeepFest in GA! So, besides getting to come out and meet us, what does that mean for you...
Up to 10% off on our website!
Also, to kick off our RC side, we are raffling off a Axial SCX10 Jeep Wrangler!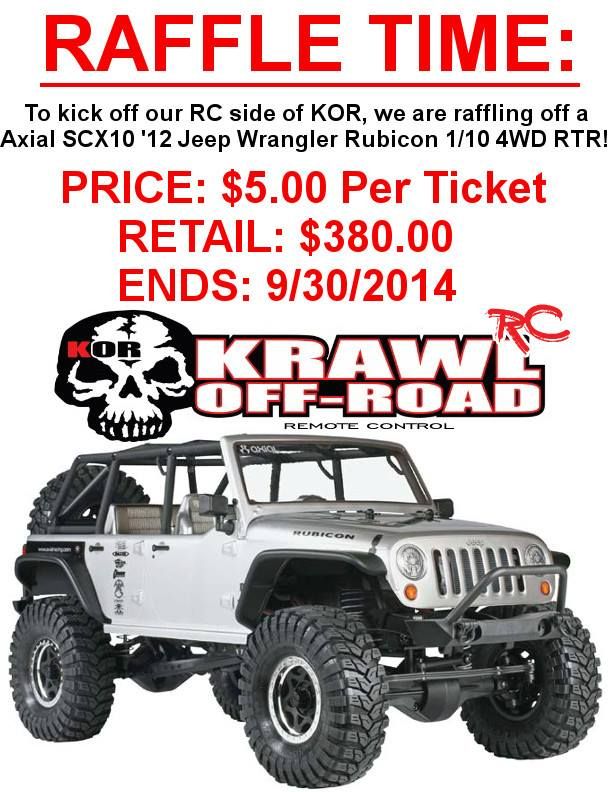 Fallow the link to enter and win! Enter 76 times and you will win a SCX10 automatically!
If you have any questions, please let us know! And above all, have a safe holiday!
-Jason
__________________
Serving all your "KRAWLER" needs...
Poison Spyder Customs, Rock Krawler, RIPP MODS, Dynatrac, River Raider, Warrior Products, Rock Hard 4x4, Poly Performance, Max-Bilt, TERAFLEX, and MANY MORE...

Tires-FREE SHIPPING!!