JK Tail Light Guards by Jeep Tweaks
---
We are offering these unique, 2007 - 2013 Jeep Wrangler JK tail light guards for just $76.99 with free shipping!
These steel tail light guards are made in the USA from diamond plate steel, powder coated in black or silver. Fully reversible if you prefer the flat side without diamond plate.
Large openings for the reverse lights allow the light you need for backing up safely.
Each package contains one complete pair of Jeep Tweaks Tail Light Guards with complete instructions and all the hardware needed for a fast and simple installation.
Function and Style in one easy to install armor accessory. Not only do they look good, but they provide protection to the lens without compromising the integrity of the Jeep's body. Some tail light guards that enclose the whole tail light assembly can transfer impact directly to the steel body, and body work is much more costly than replacing the tail light housing. We like that these provide protection to the lens without creating new risk to the body.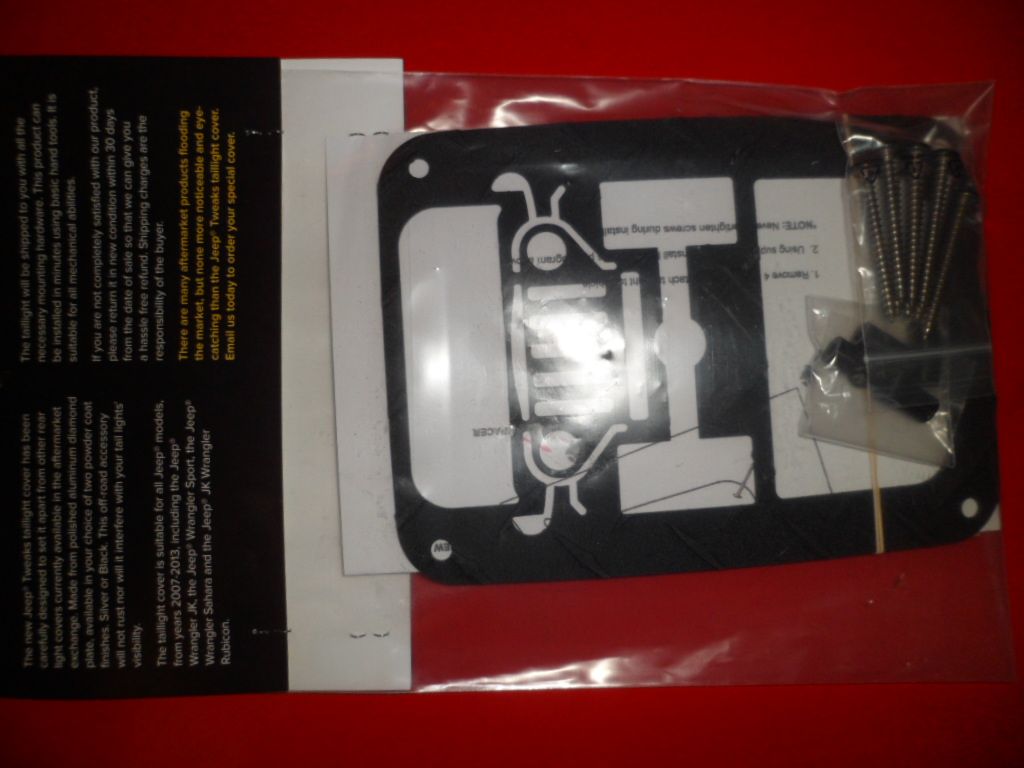 Thank you!
__________________
Sales, Service & Installation - Suspension, Accessories, Wheels and Tires, Recovery Gear, Bumpers. WE SET UP AXLES, GEARS and LOCKERS. (And we'll work on your mother-in-law's Honda so you can wrench on your Jeep!) 978-597-8432 Mon - Thurs, 8 a.m. to 6 p.m.
Townsend, MA. Tell us Jeep Forum sent you!