Our heavy duty JK tailgate replacement hinge kits are here !
Eliminates the breakage-prone plastic factory hinge covers
The only hinge on the market that's greaseable for long life and smooth operation
Heavy-duty bronze bushings can be quickly and easily replaced in the unlikely event that bushing wear occurs over time
Over time, all factory JK tailgate hinges will loosen and sag, resulting in a rattling tailgate and making the tailgate harder to close. With the extra weight of larger size wheel and tire combos bearing down on the factory hinge, it will only be a matter of time before they start failing.
Our hinges have longer bronze bushings, a stainless steel hinge pin and a grease fitting, so they'll never rust, sag or rattle.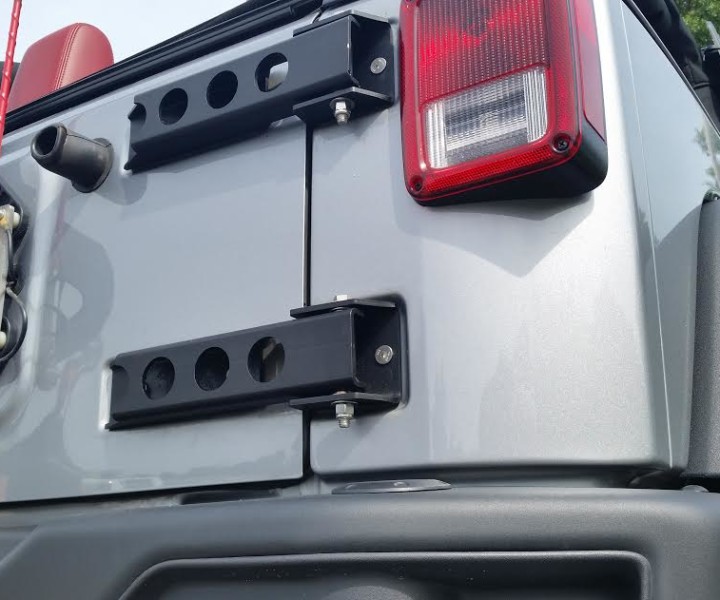 INTRO OFFER OF FREE SHIPPING - EXPIRES 5/15/2015
USE CODE "jkhkfs"
at checkout for free shipping on the hinge kit only. Free shipping not valid with any other discounts or products.
BUY ONLINE
HERE