FREE SHIPPING on Raingler nets & grips through the end of October
---
Through the end of October we're offering FREE SHIPPING on all Raingler nets & grips.
We've been using Raingler products, both their nets and grips, on our Jeeps for nearly a decade now and they're top-notch stuff. I've got some product and photo updating to do on our site so if there's something you want that you don't see just let me know!
http://jeepinoutfitters.com/scripts/...anufacturer=22
Nets are available for pretty much every Jeep vehicle, along with Nissans, Rovers, and more.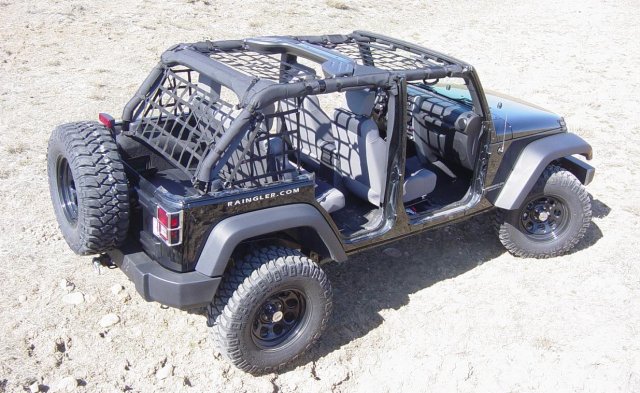 (not our Jeep, our JK is
orange
)
__________________
Jason West -
Jeepin.com
|
JeepinOutfitters.com
'09 JKUR
, RE 3.5", 37" GY MT/R-Ks, Expedition One bumpers, T&T rockers & skids, XRC10 Comp
'95 XJ
, RE 5.5", 35" MT/Rs, D30 w/hubs & ARB, D44 w/Detroit, 4.56s, C4x4 bumpers, etc, etc.
'00 TJ
, SOLD, wife's, RE 4.5" long-arm, 35" MT/Rs, D30+OX, D44+ARB, 4.88s, full cage, winch, C4x4 & Jeeperman bumpers, etc, etc.