Check out our light bar options for your Jeep
---
SHOP HERE FOR LIGHT BAR OPTIONS LED LIGHT BARS
What makes our LED lighting better than the rest?
Matched LEDs – LEDs can vary in color and brightness. Our lights use matched LEDs for consistent color and brightness across the whole assembly.
Better internal wiring – Our light bars use heavier duty wiring and multiple power circuits to make sure that each LED gets optimal voltage. In the rare case that an LED is damaged or fails, it will not cause the surrounding ones to turn off like the lower quality versions.
Better weatherproofing – Every one of our LED light bars is tested for leaks prior to shipment. The lenses use a one piece molded gasket, as opposed to lower quality units that have cut-to-fit pieces that can separate from each other.
Better heat dissipation – Heavier duty heatsinks help to keep our LEDs shining longer.
Better warranty – We are so confident in the quality of our LED lights that we back them with a lifetime warranty against defects.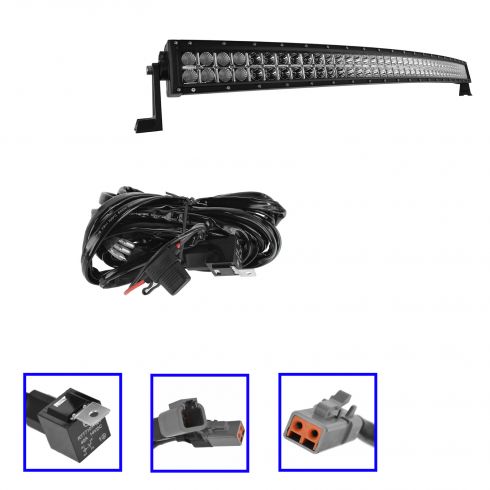 __________________
VISIT US HERE FOR JEEP REPAIR PARTS