This system works on the 2007-12 JK. It utilizes our new stainless steel Super Turbo muffler. This is an AXLE back system. The Super Turbo is one of our quietest muffler but has a noticeable "growl" over stock. It is an easy install and is smaller than the restrictive bulky stock muffler.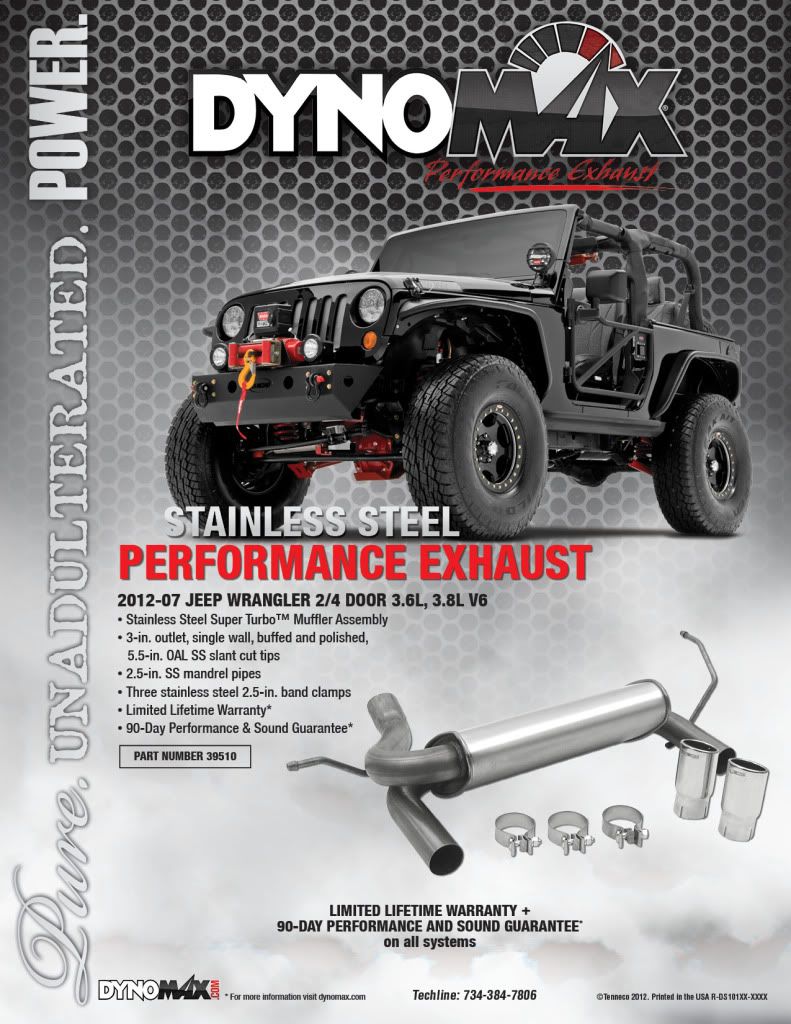 2012 2 door VT cat-back exhaust system.
This system uses our Drone Free Muffler, the VT. Great sound when you step up on it, but at highway/cruising speeds has no drone!