Quote:
Originally Posted by
Bumps
I like the double stripe (pin stripes?) around the edge. Was the "CHEROKEE" at the top of the window a part of the "kit," or can you buy that separately? Very sharp! \ken
The guy that makes these lives local to me .. he made and installed mine (pics are on his site from when he installed it). Got to talk about the process and what went into it .. pretty impressive actually.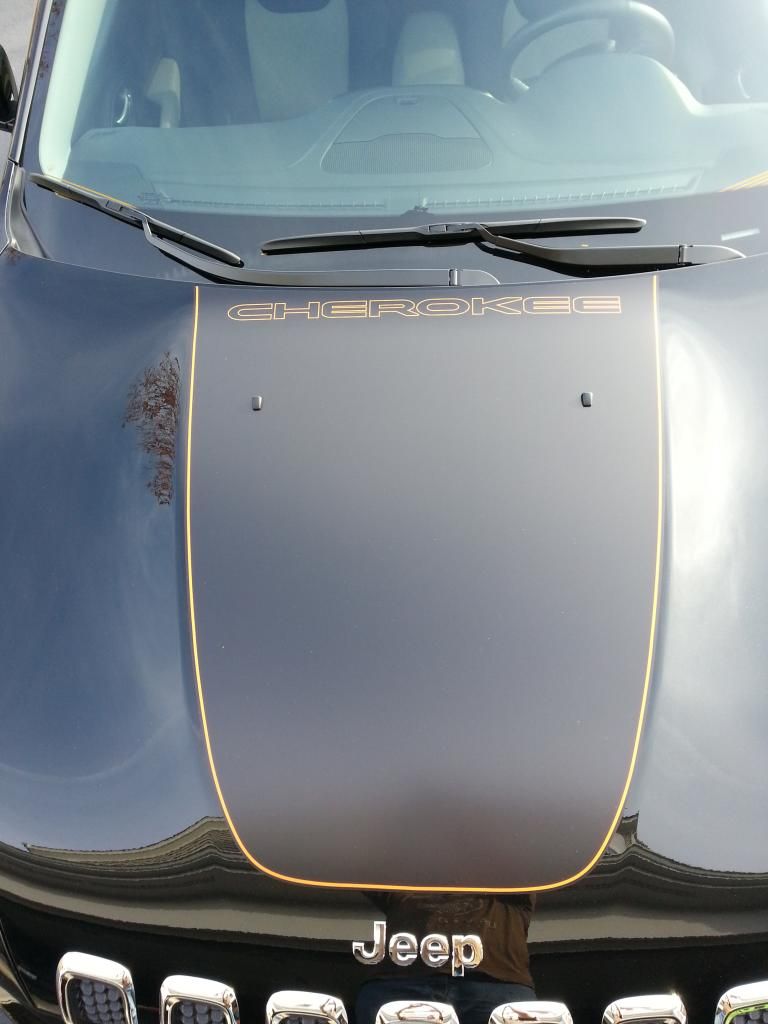 Long story short, he uses a material that is superior to OEM. It is a white vinyl and his print set-up can add any image to it. So, what you are seeing on Zander's hood is not multiple decals overlapped or side by side. It is one image that includes the hawk and pinstripe with the colored center. The decal is laser cut to exact dimensions then laminated for UV/Environmental protection. It took this guy less than 15 minutes to prep my hood and complete the installation.