Quote:
Originally Posted by NaeKid
Is that a chick being towed on skies behind that rig???
How many Jeeps did you have with you - how well did it go? Any stucks? Tell me more - I wanna know all
The girl is about 12 years old.
Our travelling companions in the journey were all very experienced and we had no big problems or stucks.
The only JEEP on this trip was Einar's red Cherokee. It's got a 2.5 liter turbo diesel. The Cerokee is on 36" mudders and has air-springs in the rear. It really is an impressive and capable truck.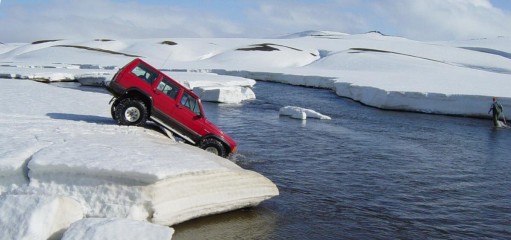 Here is one picture of Einar crossing a river.