I had an ok chest day yesterday. I was actually struggling to rep 135 out for 2 sets on flat bench. I've gotten so weak the past 2 weeks.
I remember a discussion awhile back on going below 90* while benching...well this is why I don't go too below 90 anymore.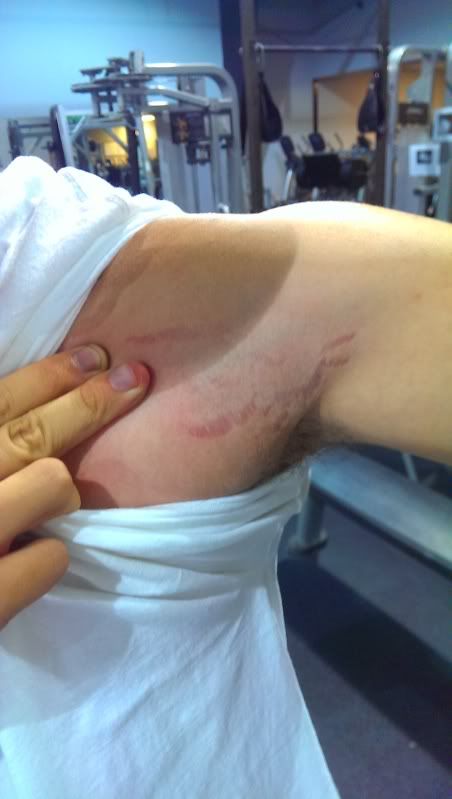 I have awful stretch marks on both shoulders. Whether it's from going to far down, growing too fast, or whatever, I don't go low now. Plus for some reason, my shoulder is hurting again.