I made myself some diamond plate rocker protection. Most of the wrangler guys would call it boat side I think but to me they look a lot like the rubicon stock ones(not what I had in mind when I started but I cant complain).
They are made of 3/16 diamond plat cut and welded to exactly fit the shape of the rocker. Welded onto the top of the rocker and the pinch seam. I also put some body filler on top to make it a little smoother.
Painted everything with duplicolor truck bed liner(I thought I would get more texture but I guess its ok for now.) I will be adding tube steps and end caps eventually.
thought this might help someone in the future and hope the rest of you enjoy it.
Greg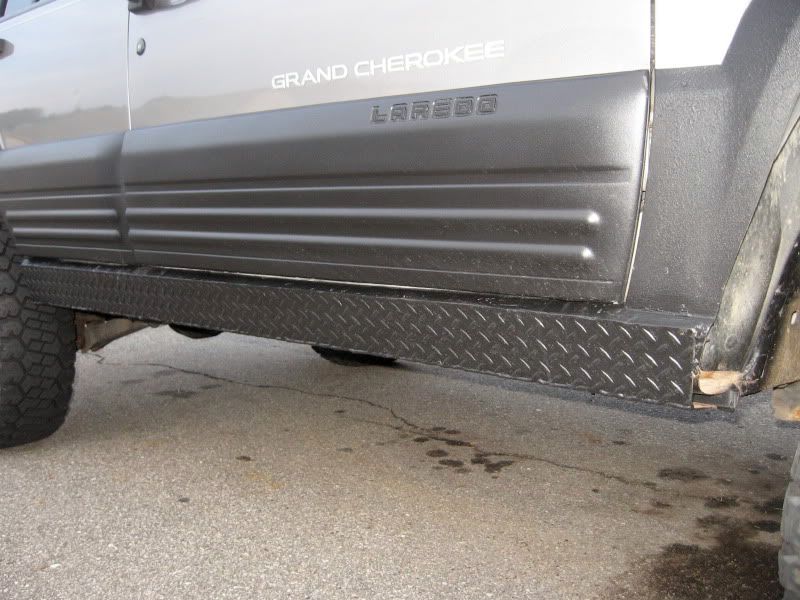 __________________
98 zj (The Vixen) 5.2 V8, 4 in f>r, 31's,
Built not Bought member #247
SOLD:( new DD- 04 polaris sportsman