ZJ - Rear Shocks Replacement Write up (18 Pics)
---
Well here we go. I bought some shocks many moons ago. They were cheap and sucky but hey i'm poor. After about 3 weeks they started leaking, So I went back to Advanced Auto and they gave me a new set. Sorry I dont have a Front shock replacement writeup yet as I've only changed them once. On to the Guide.
Difficulty Level : 2
Tools NEEDED :
- 1 Lug Wrench : Standard one that came with the jeep, 4 way, 1 way, Doesnt matter. DO NOT USE A IMPACT WRENCH
- 3/4" Wrench or Ratchet + 3/4" Nut
- 5/8" Wrench or Rachet + 5/8" Nut
- Knife, Scissors or wire snips to remove the Shocks plastic hold down clip.
- 2 Ton or Greater Jack. Bottle or Floor. Floor is easier to work with.
Additional Recomended Tools :
- 2 Ton or Greater Jack Stands. One stand is fine. Two is better.
- Can of PBlaster.
- 3/4" Extra Long Wrench
- 5/8" Extra Long Wrench
- Large Rachet with 3/4" Nut and 5/8". Rachet handle should be over 8 inches.
- Torque Wrench.
The first time I did the rear I didnt have the additional/replacement tools. Second time I did it, it turned into a 20 minute job. Not counting all the pictures I took.
On to the Pics.
First Stage of tools. Things being laid out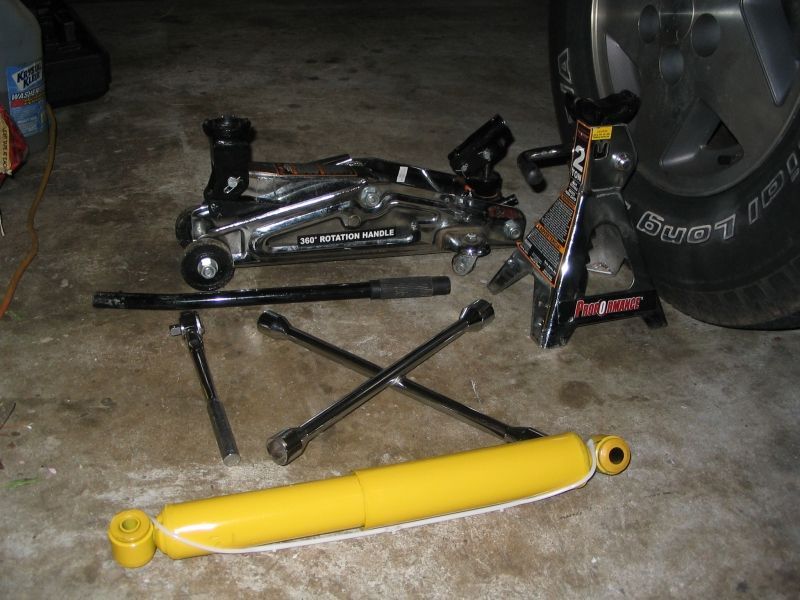 Removing the lug nuts. DO NOT REMOVE THE WHEEL. Common newb mistake is to jack up the car then trying to remove the lug nuts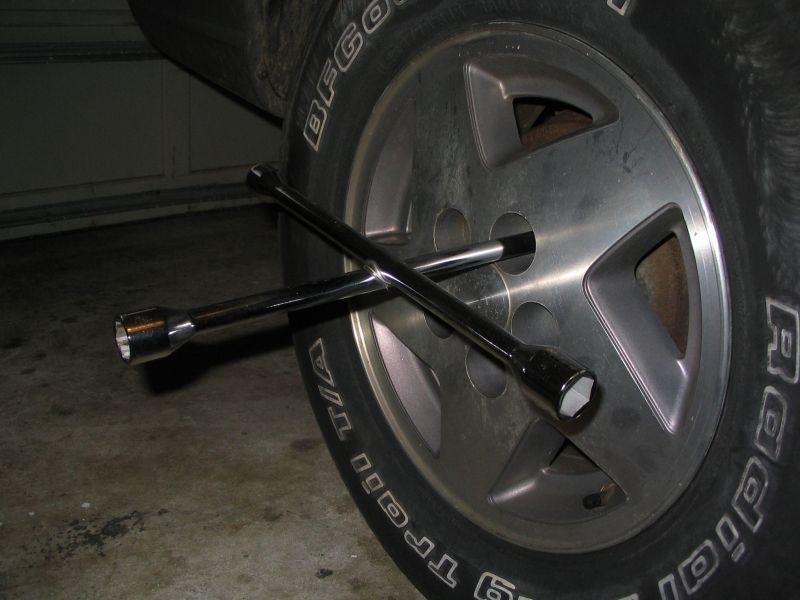 Jack up the rear. Place jack stands on the axel tube or proper mount points. I tend use both jack stands whenever im lifting one side, Just to be "safe"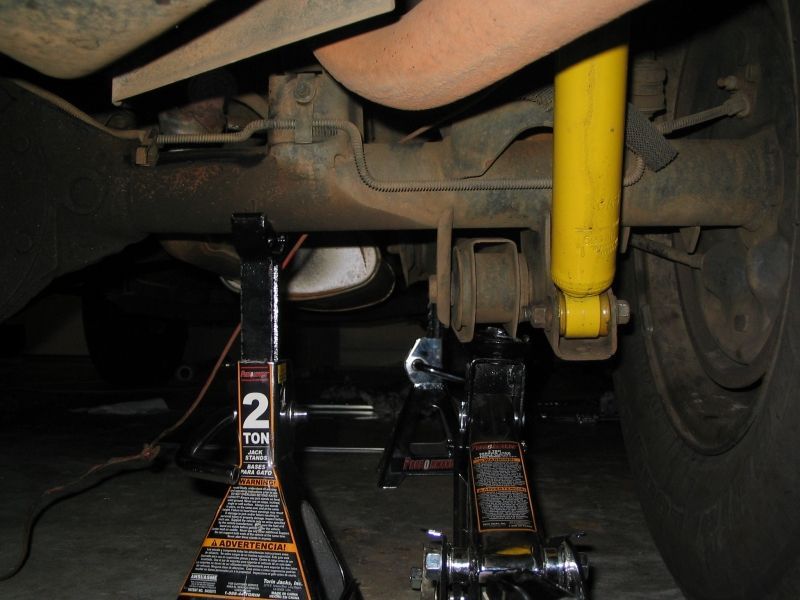 The first bolt. 3/4" Large wrench on one side. 5/8" Nut on other. You can do what I do first and use two large wrenches to break the nut loose. then move onto the ratchet to make quick work of it. Soak in PBlaster if needed.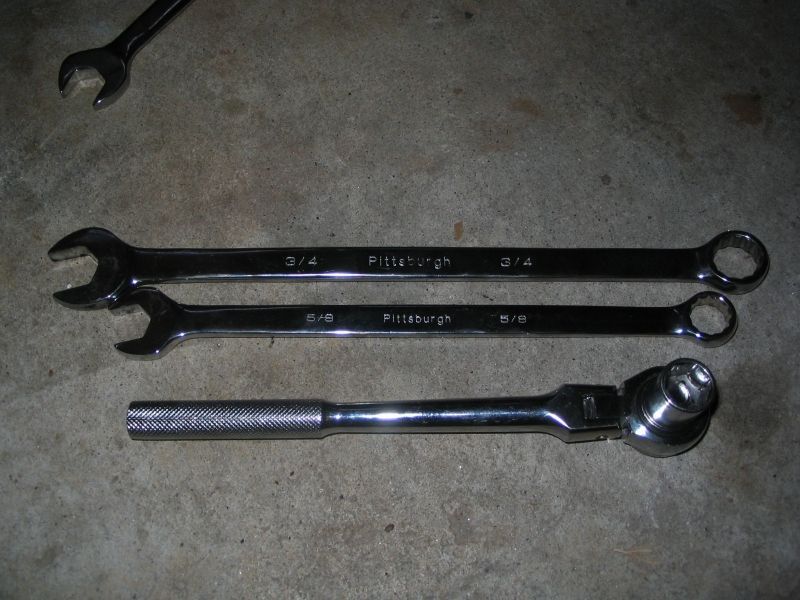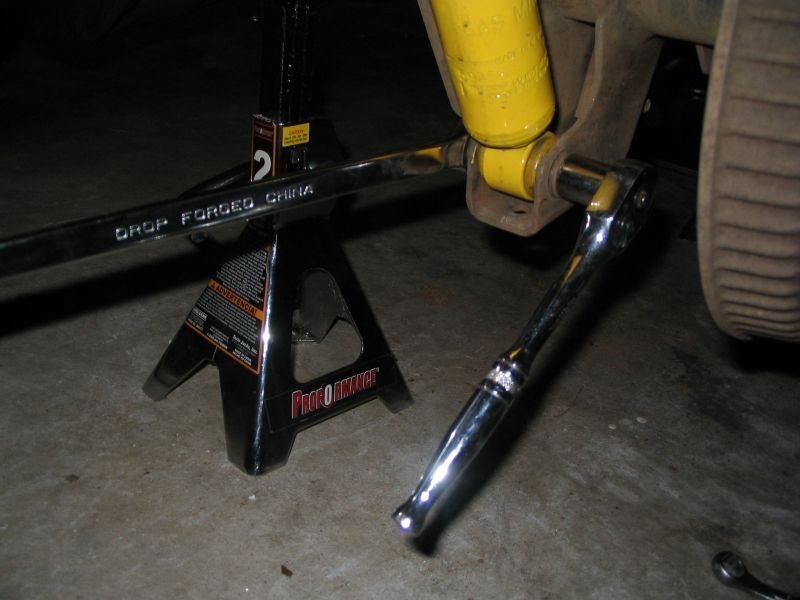 Bolt Out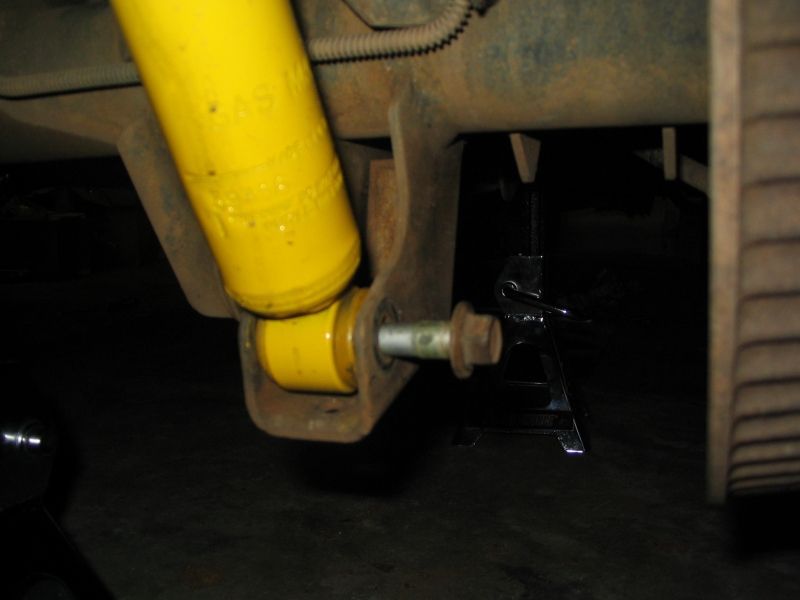 A Gander at the second one, Only the nut needs to be removed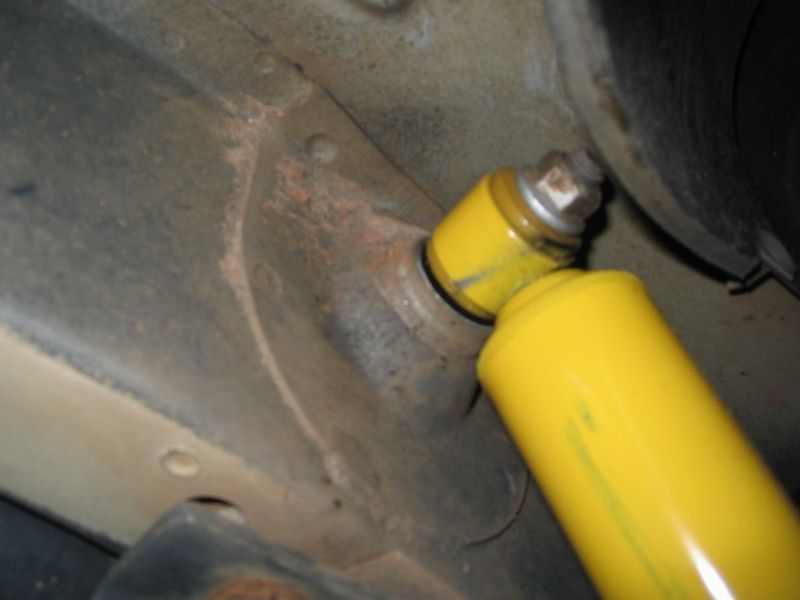 Oversized 3/4" Wrench action. Your ratchet may or may not fit, The Wrench has better leverage.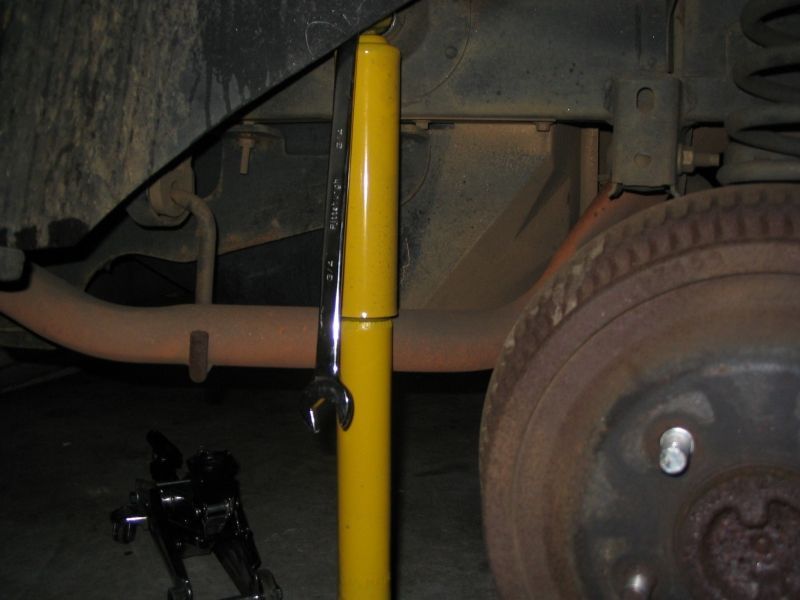 Nut removed.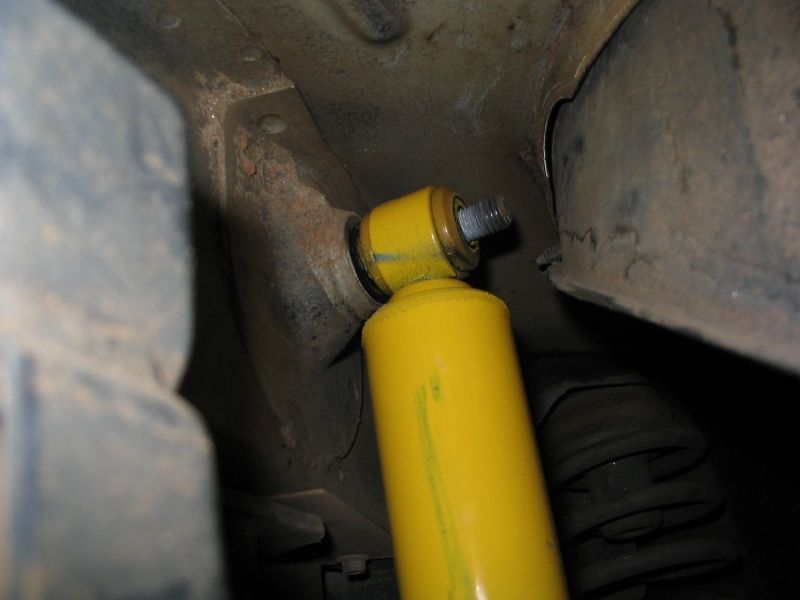 New Shock, The white clip holds the shock in a compressed state. once you cut it, it expands slowly.