First I drilled out all of the plug welds on the Tj grill to remove the the front grill sheet metal from the rear core support. The jeep I got the grill from was in an accident so I had to do a little metal work on it first.
Pic showing the grills side by side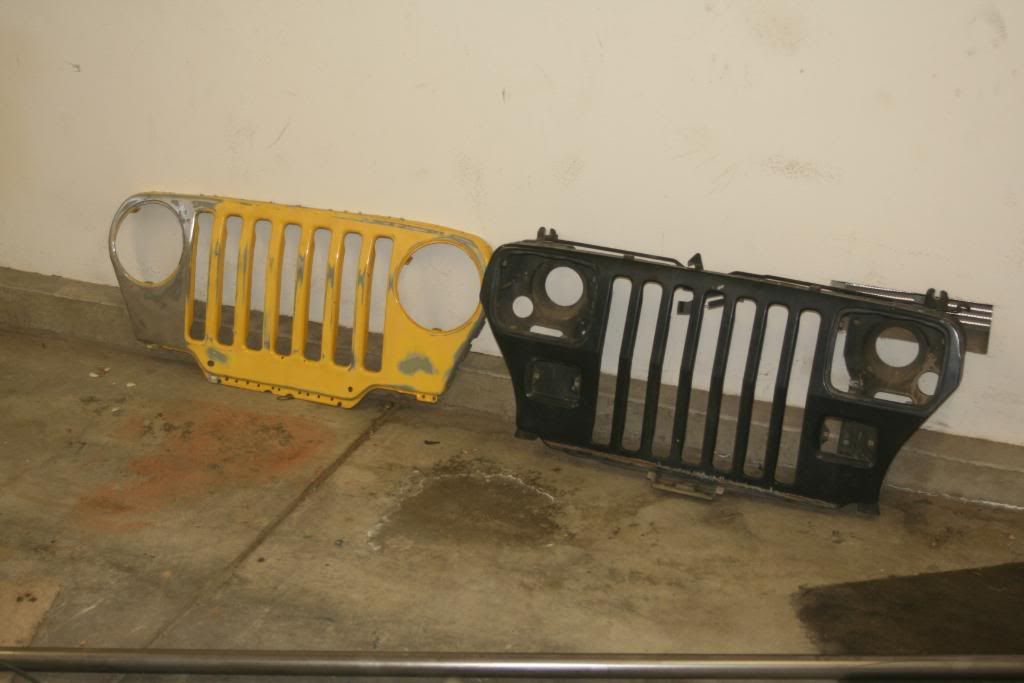 Both grills seperated gor the core supports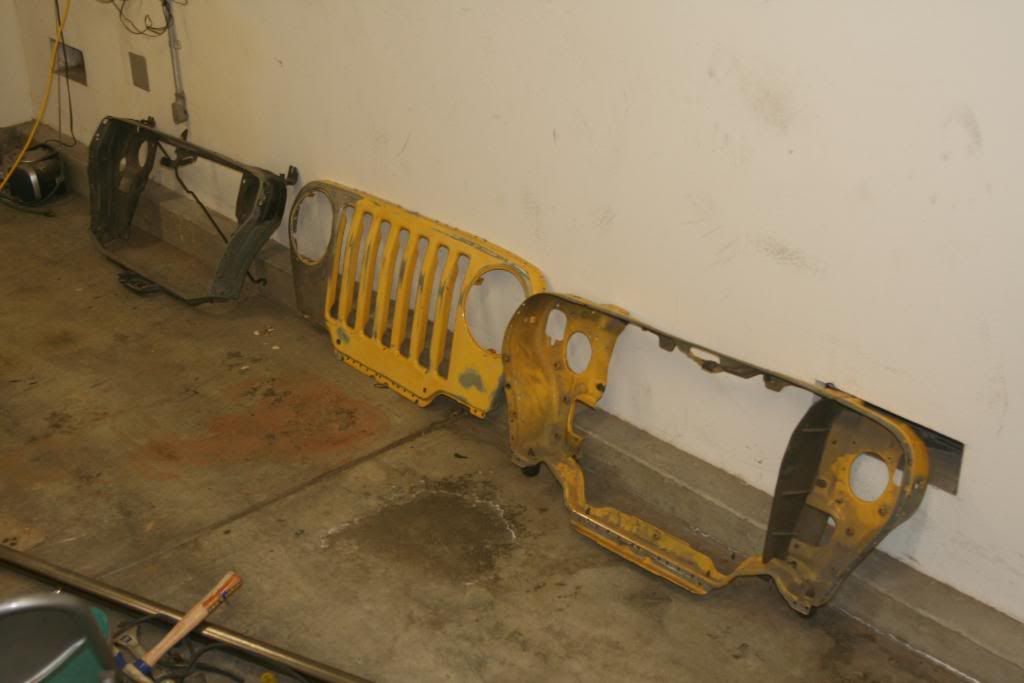 Tj grill sitting on the YJ core support. You will notice 2 gaps on the bottom corners of the grill from the different years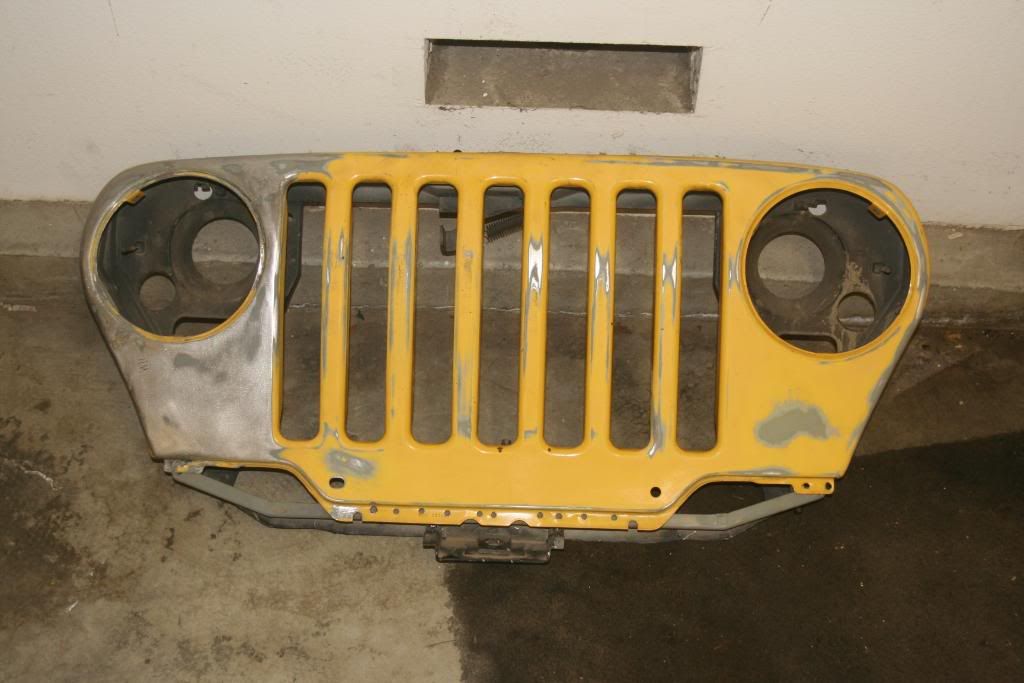 I cut pieces off the YJ grill to use as patch panels.