YJ stubby winch bumper
---
Well it all started with a Craigslist ad for a Warn 5687. I have always wanted a old Warn winch on my jeep. I know its No 8274 but its close enough. I cut it all out of 1/4 steel, drilled some holes, and bent it at an angle and welded it to another piece of 1/4 steel then bolted it to my existing bumper anchor points. I know how much everybody loves pics so here they are: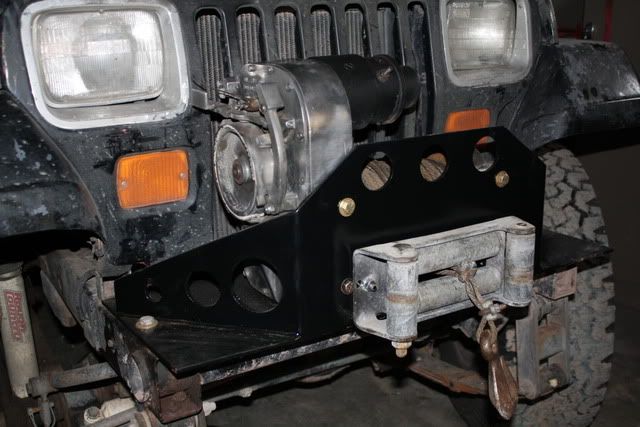 It sat like this for a year or so and I finally got my butt into gear. I planned on capping off the front end with a angled piece of steel and adding some d ring mounts. then I stumbled upon another craigslist add for a beat used Smittybuilt rear tire carrier. It had the typical problem with the weight of the tire ripping off the welds for the spindle. I picked it up for $35.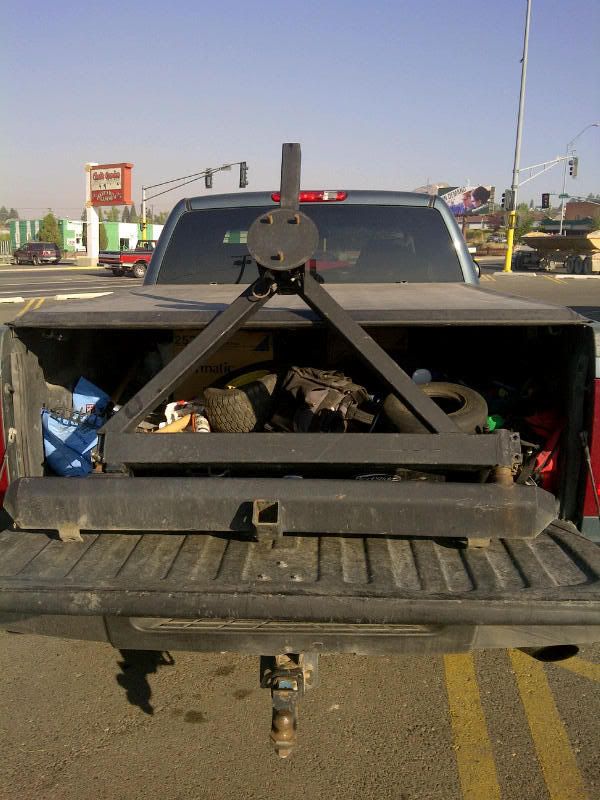 I will be using the tire carrier part for my rear bumper build but with a quality spindle. will be starting that as soon as Im done with the front bumper.
So I took the lower portion of the bumper and cut it at 33" same width as the frame. then I cut the ends off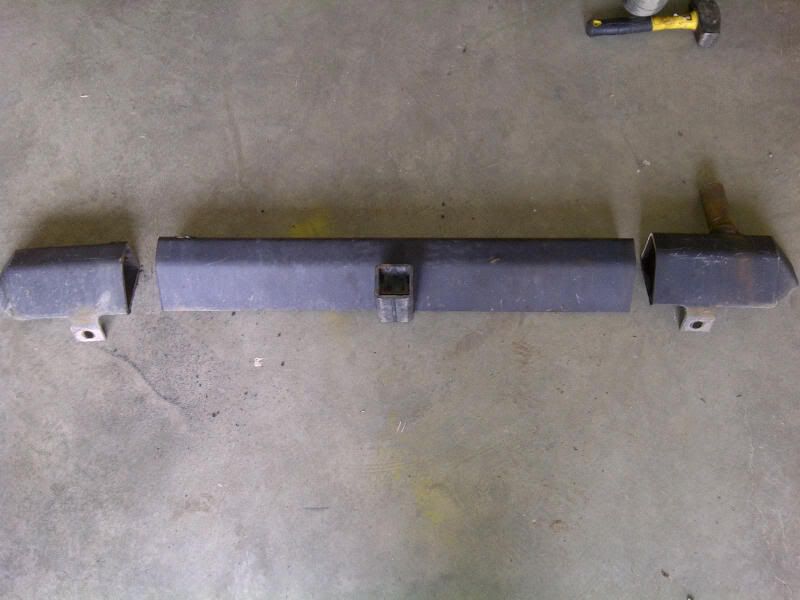 then I tacked them back on:
then I added D ring mounts: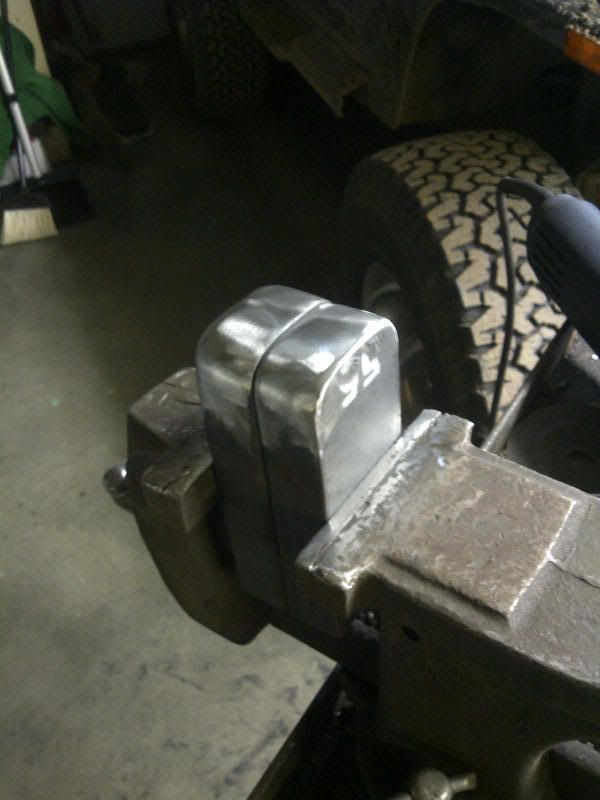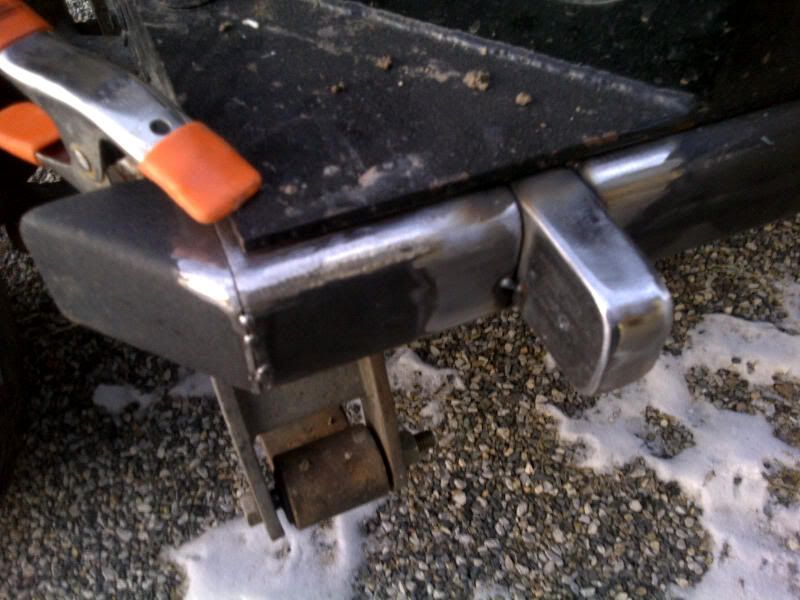 this is pretty much where I am at as of today.
Its a slow build. I use my dinky crasftman 110v welder to tack it all together then I haul it over to my buddys house and I burn it all together with his welder. there is still lots left to do. I have to gusset the bottom and weld on tie in points to the frame. after looking at that last pic I think I need a new fairlead roller too. the hook and cable clamps are only temperary that is what was attached to the winch when I bought it. Like I said before its a slow build so it may take me awhile before Im completely done. and just for giggles heres the jeep its going on.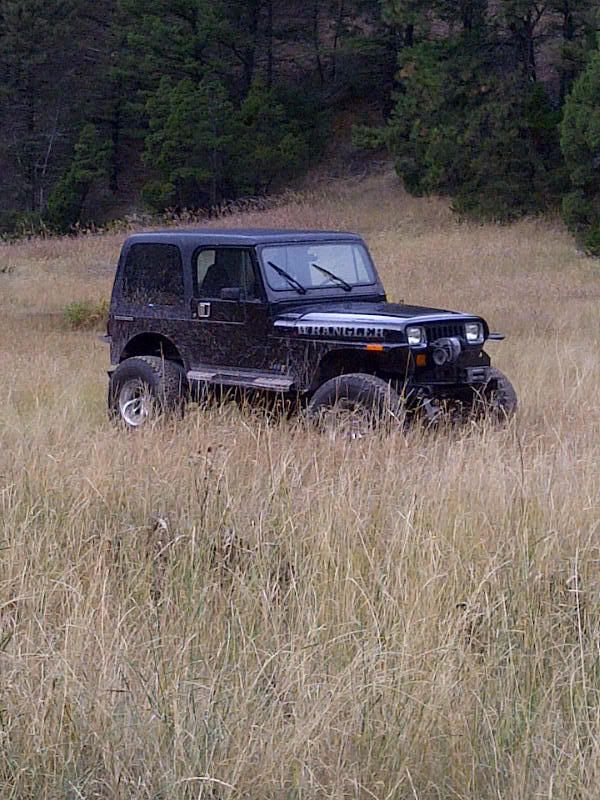 ---
Last edited by skyj; 11-14-2011 at

01:11 PM

.