Registered User
Join Date: May 2010
Location: MI
Posts: 99
XJ Front Bumper Plans
---
---
1992 Jeep Cherokee Limited 4.0l HO [Brand New Rebuilt by ATK]
Dana 30 [front] & Dana 35c [Rear], 4 Speed Automatic, Selec Trac Transfercase
3" Rough Country Lift, IRO Double-shear Track Bar, JKS Discos,
Michellin 31X10.5XR15
Registered User
Join Date: Jun 2009
Location: Union County Nj/ East Stroudsburg Pa
Posts: 518
---
98 Green Cherokee Classic 4.0
3'' Rough Country II 33x12 bfg at
Spring Break Build thread/ makeover
http://www.jeepforum.com/forum/f22/98xj-classic-springbreak-makeover-1344754
Registered User
Join Date: Jan 2010
Location: Portland, OR
Posts: 57
Well, if you have a welder, you are off to a good start. If you don't already have these, get them:
Angle grinder - get at least 1 good one. You'll use this tool SOOO much.
Good corded 1/2" Drill - Again don't get a cheap one, a nice one will last you years and years
Drill bits - Either go with a nice set of Black Oxide ones or Cobalt.
Jig Saw w/ metal blades
With these tools you can fab most things.
Use cardboard cut outs to mock up your pieces. If you want something more rigid, and if you have access to it, use scrap sheet metal or aluminum.
As far as ideas for the bumper:
Use Tube - sure they may not look as cool as some of the plate ones, but they are easy to build and super strong. I would go with a 2" x 5" or 2" x 6" with 1/8"-1/4" Wall
Through Tube Shackle Tabs - don't be lazy and weld your shackle tabs to the front surface of your bumper. Any lateral load on the tab will pull it off. Cut a hole through your tube on both sides and weld that sucker in so it won't go anywhere.
Tie in brackets - Don't only mount your bumper to the stock mounting location. Go all the way back and grab the bolts for the steering box. The JCR tie-in plates as mentioned above by Green4dr are perfect
Here are some drawings of my winch bumper
The large green piece is the stock front crossmember. You can see how many bolts hold it in place to the uniframe
The smaller green pieces help protect the the uniframe from crushing by spreading the load out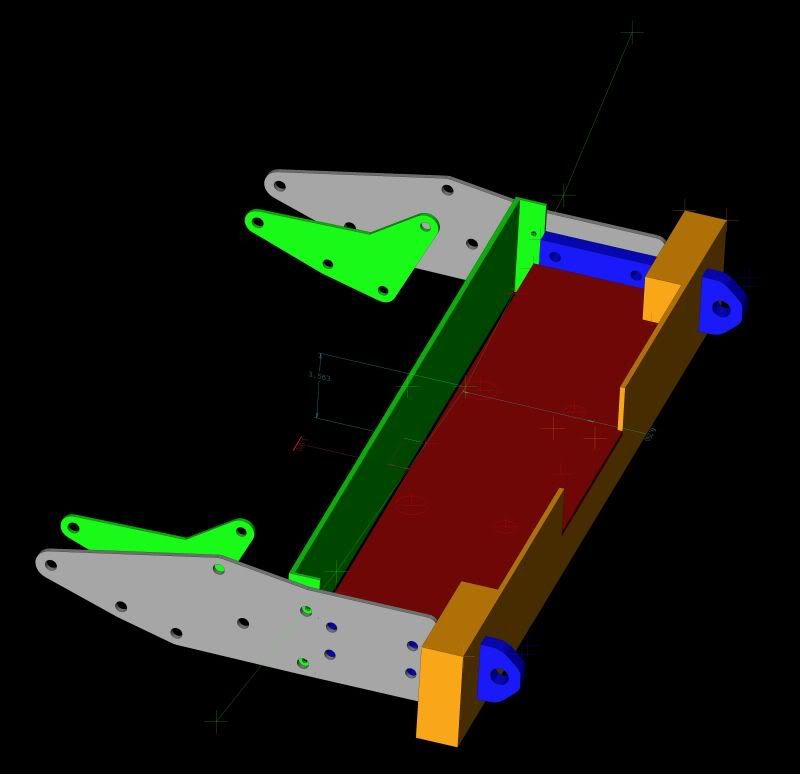 Here is a shot of
almost
what it turned out to be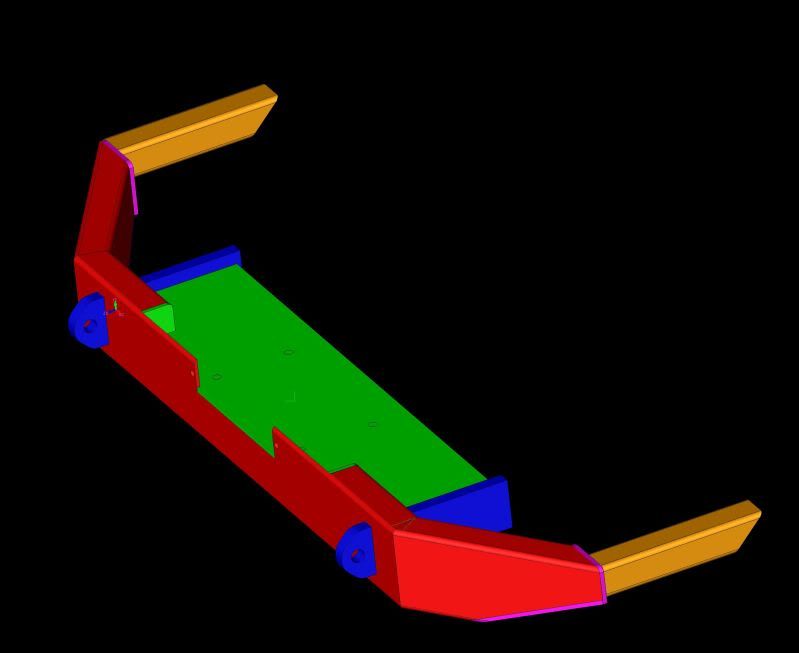 Here it is finished and in use. I added a small hoop (wish I had made it bigger to I could actually see it from inside...)
I can't afford a winch yet, so I use it as a place to hold...stuff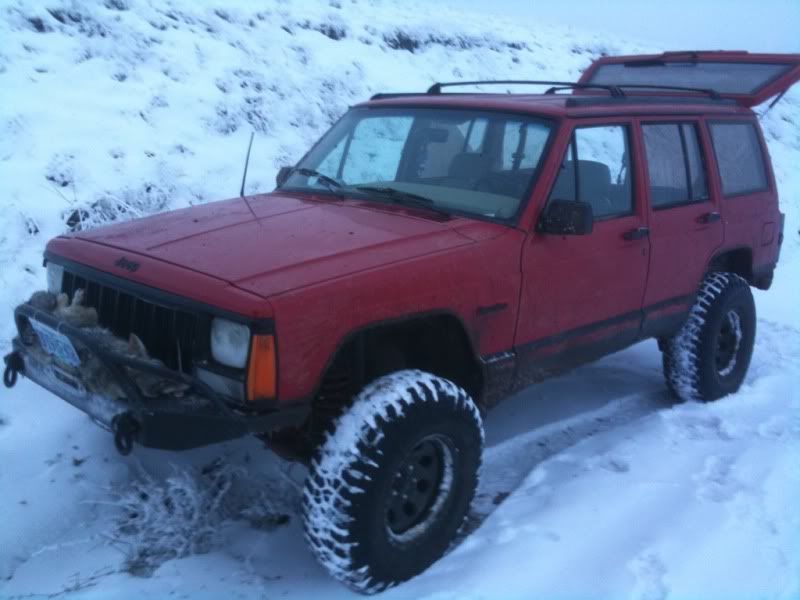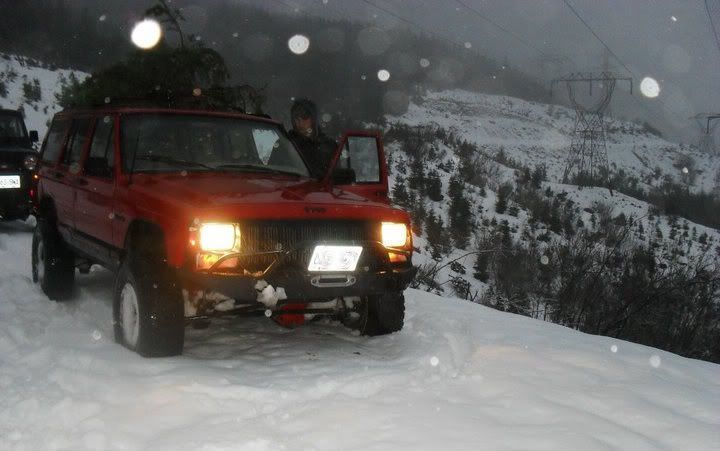 ---
-Tino

"Working with cars is a little like a really awesome date: you start out expecting this to be simple and straightforward; four hours later you're laying under her, panting and cursing, and things are a lot more complicated than you thought."

I drove okee ('92 XJ)
then I wrecked him...
So Then...
I drove rokee ('93 XJ)
then I rolled him...
Now...
I drive Clifford ('79 J-20)
Quadratec Live Chat Rep
Join Date: Dec 2003
Location: Flourtown, PA | Bethany, DE
Posts: 1,052
I LOVED my OR-Fab bumper - so much so I ran it on both my XJ's! I hate tube bumpers but I beat the piss out of them and they held up great!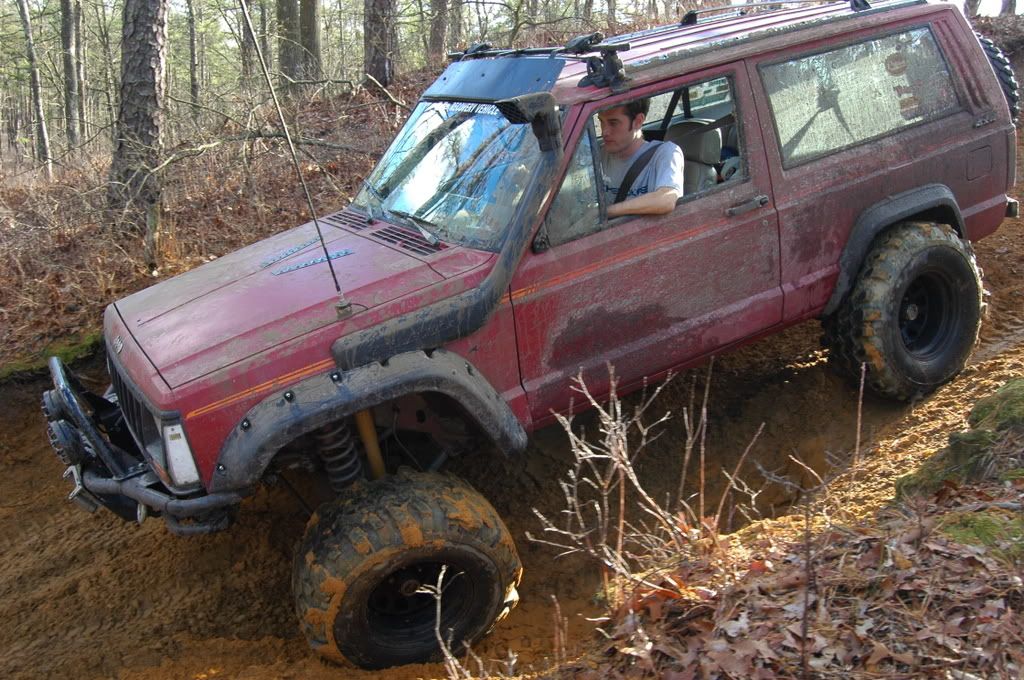 Shots of my other XJ are blocked here at work so I can't link it
---
-Rick R
-2015 JKU - 3.5" JKS JSPEC Kontrol, 315/70R17" MTZ's, 17x9" Quadratec Rubicon Xtreme's, JCR bumpers & skids, JW Speaker tails, Dirty Dog netting/screens, Quadratec Auto Mirror Movers, etc
-03 VW Golf TDI - Diesel
-
To view links or images in signatures your post count must be 10 or greater. You currently have 0 posts.

-FDNY 9/11/01 - All gave some. Some gave all.
Registered User
Join Date: Feb 2013
Location: Bursa
Posts: 2
is it possible to share these 3D's with me?
Currently Active Users Viewing This Thread: 1

(0 members and 1 guests)
Posting Rules

You may post new threads

You may post replies

You may not post attachments

You may not edit your posts

---

HTML code is Off

---