right now we have a 1 ton Yota in the garage for some work. Used to have air shocks, the owner converted to coil over but kept the same mounts. we are redoing the shock mounts to lower the truck down to a more manageable height.
previous ride height, 31.5" to the frame, about 26" to the transfer case crossmember.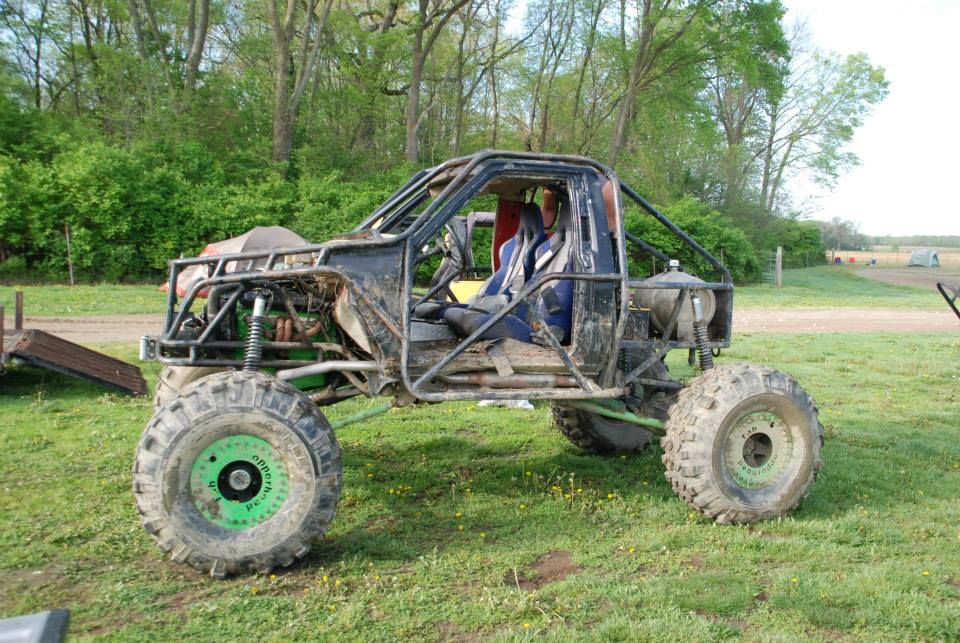 now it has a full flat belly, and is about 7" lower total with only a 24.5" belly height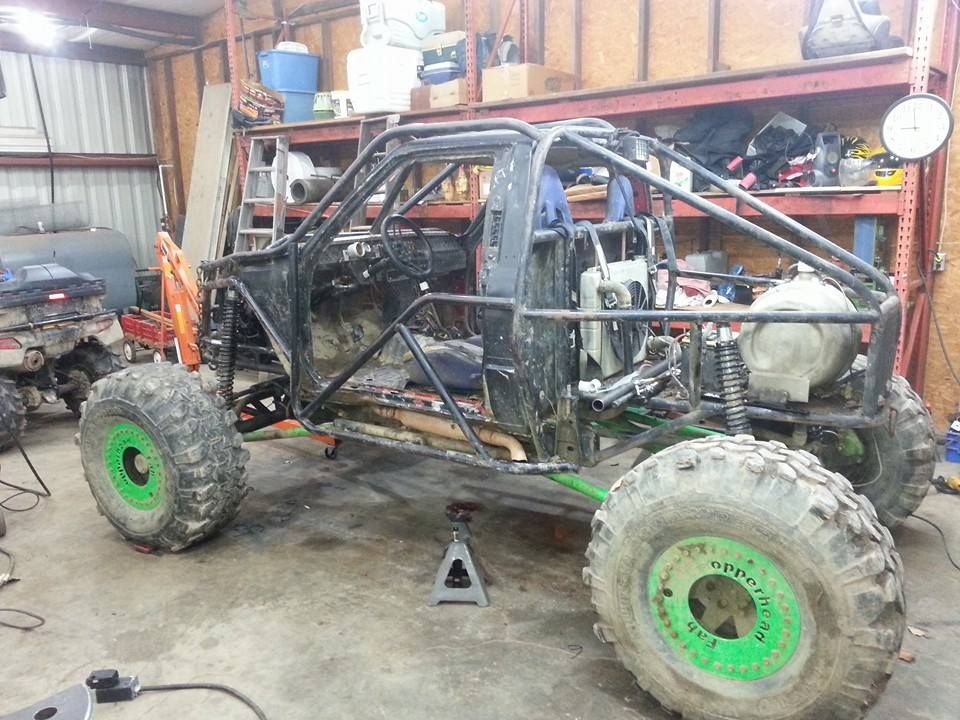 made new shock hoops for the front and just relocated the rear tabs. While in the shop, it got a ton of other work as well. tied his seats directly to the frame, bigger e fan for the radiator, trans cooler, some cage bracing, Currie Anti-rock in the rear, Tube center console work. This truck has had MANY hands in it over the years, with a total of 4 different people/shops having built the cage in different stages and it shows with everyones different styles and skill levels.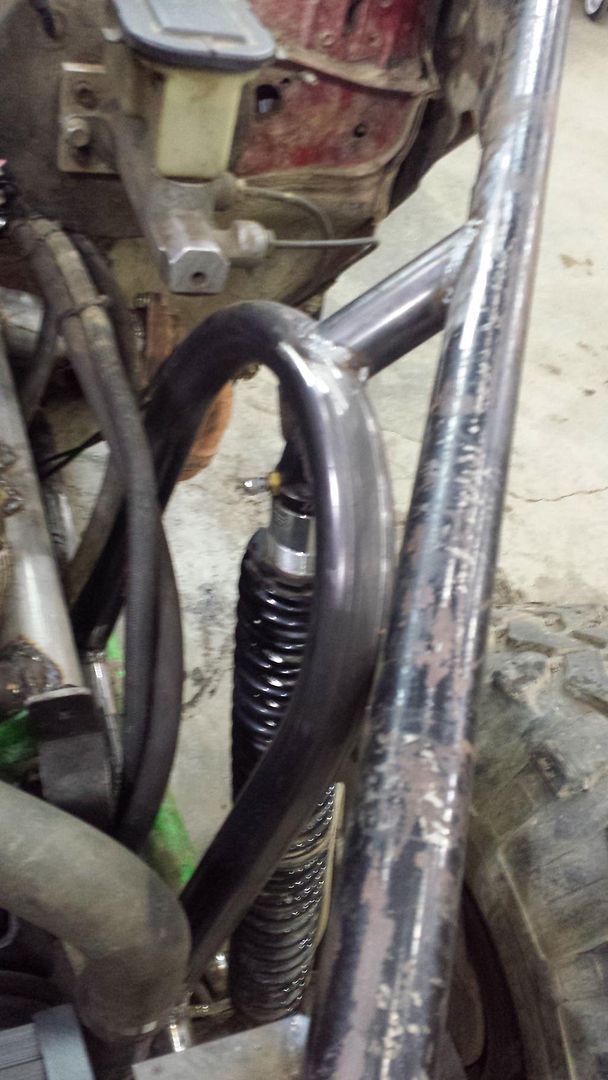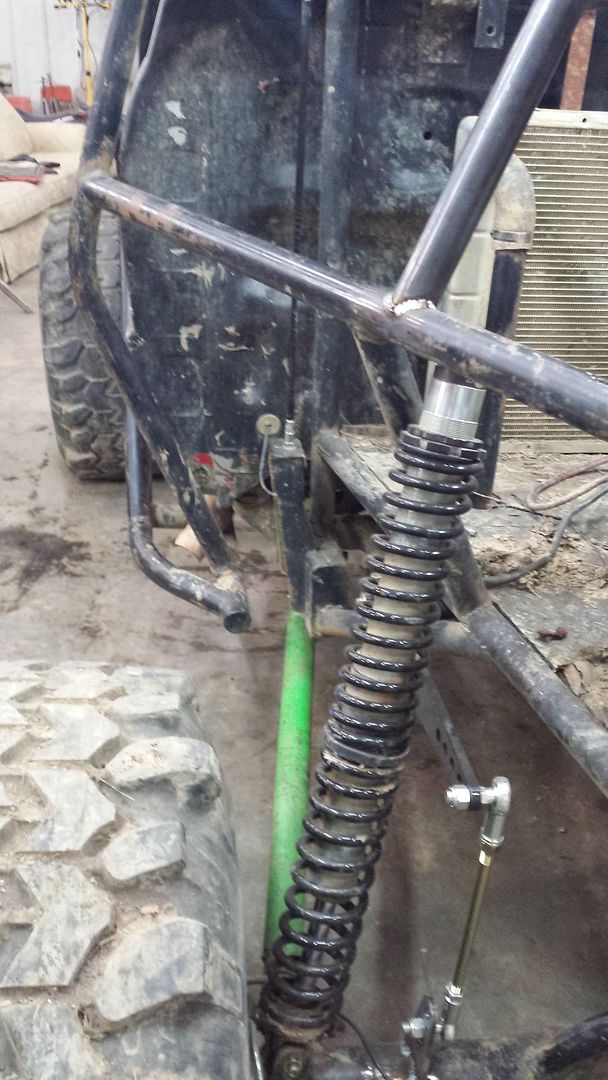 Right rear tire is flat, hence the lean