Lets see some pics of those welding tables. I like to see what people have done to make their projects easier.
I saw this one ealier,
http://www.jeepforum.com/forum/f37/w...oject-1451797/
...
This one is more of a fab table than a welding table. I got tired of cutting tubing on the floor. The sander swings out of the way for longer pieces. Welded a socket to the clamp so I could open close it with a speed wrench. It works well. I'd like to make a table that with multiple clamping locations.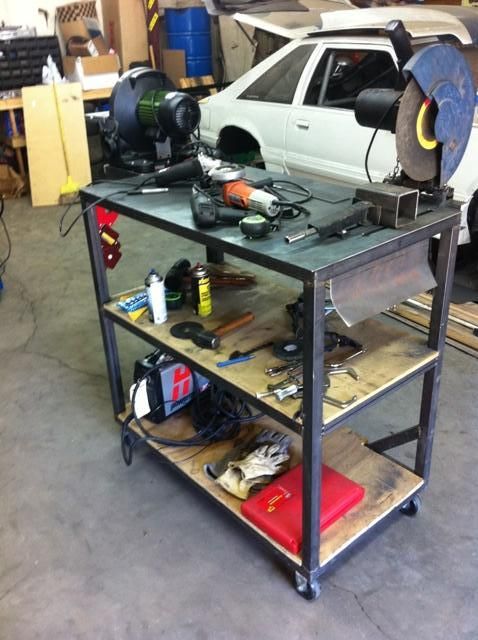 ---
Cleaning out the garage... check what I have for sale here:
http://midsouthjeeps.com/forum/index.php?/topic/20693-jeep-parts-for-saletradebumper-2-spacers-relocation-brackets/