Weird problem with plasma cutter.
---
I have a Miller Spectrum 375 CutMate that Iíve had for a few years now and it has served me well except for an annoying problem that got progressively worse the last few days.
What would happen is that movement of the gun would trigger it to go on (cutting mode) without pulling the trigger. At first it was every once in a while but has now gotten to the point where it will cycle on and off with the slightest of movement. Sometimes I even had to physically turn the machine off to stop the gun.
Thinking that it was probably the trigger I took the gun apart only to discover bare wires coming out of wires (3) themselves. Whoever put this gun together had to have seen them and went ahead and assembled it anyway.
First two picks is what I found and the last is where I cut the exposed wires off. The gun is back to normal now.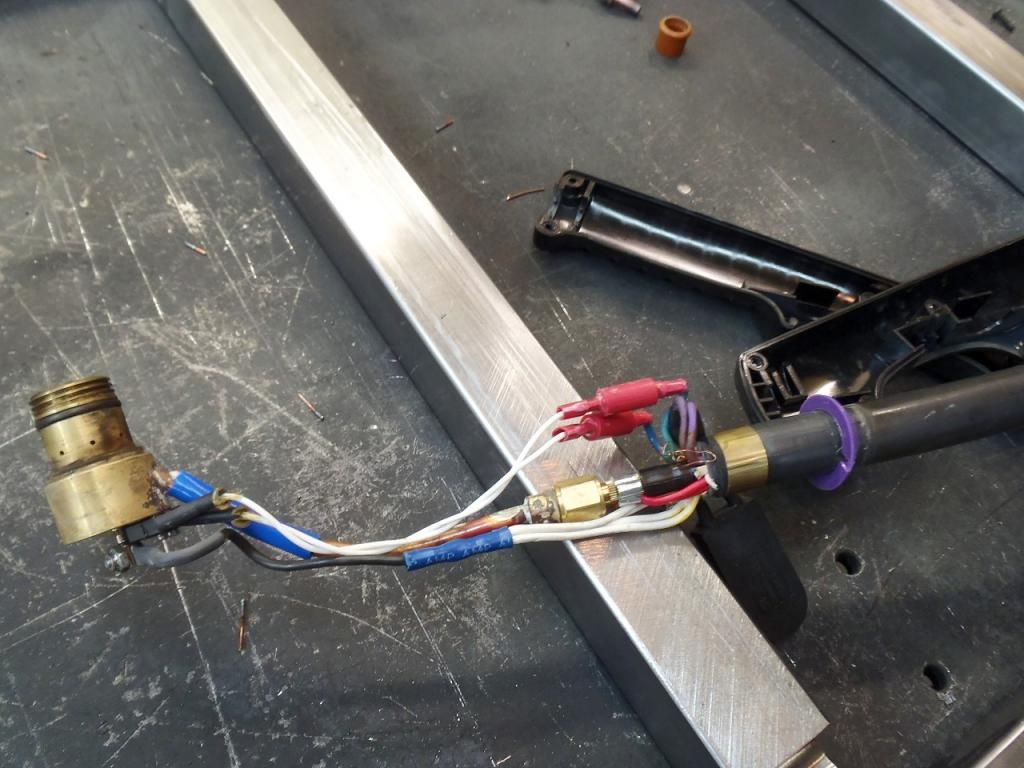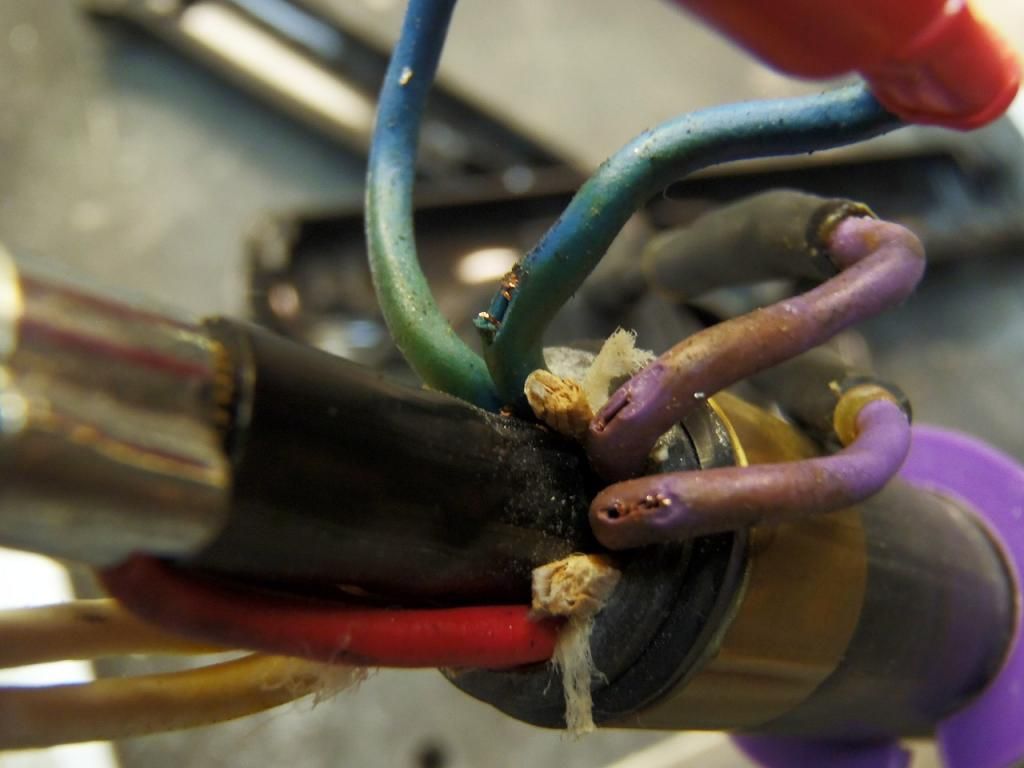 Registered User
Join Date: Jul 2013
Posts: 55
Glad it was a simple and no cost fix, miller makes a great product.
RIP John
Join Date: Jul 2007
Location: Henderson
Posts: 13,238
The weird part is that it was trouble free for several years with those strands like that; should have never worked from the get-go. Oh well like you said, simple fix and no cost.
Addicted...
Join Date: Aug 2005
Location: Jefferson City
Posts: 5,025
Glad you found it. More glad it didn't cause more harmful damage.....scary.
---
I like to build stuff. Want to know what I build, you can google it
To view links or images in signatures your post count must be 10 or greater. You currently have 0 posts.

RIP John
Join Date: Jul 2007
Location: Henderson
Posts: 13,238
Your right and I never really thought about that other than I was worried that it might turn on by its self and cut the plasma gun cable when hung back up on the hook.
I needed to cut up a roof rack that I had into a bunch of pieces so I could toss it all in the trash cans and thatís when it (gun) got at its worst. The damm thing was just cycling on and off constantly without any rhyme or reason but I didnít stop until the rack was finally in pieces; I can be very stubborn at times.
Anyhow needless to say the gun was useless at that point.
Currently Active Users Viewing This Thread: 1

(0 members and 1 guests)
Posting Rules

You may post new threads

You may post replies

You may not post attachments

You may not edit your posts

---

HTML code is Off

---