Quote:
Originally Posted by
Molonlabemike
Went with axle I found online, ordered 3500 lbs at 59" Hub face to hub face. Axles will also come with brake brackets should I end up putting them on down the road. For springs I found some 26" springs along with a full ubolt kit as well.

Last night I finally got the tailgate mocked up but being I have zero gas it will have to wait. Next up is mounting the axle and figuring out my tung length. What length did you go with?

Sent from my iPhone using JeepForum
As of now my tongue is uncut . Once I hook it up to the LJ I should be able to figure out length a little better . Sounds like you got about the perfect axle . Hopefully your hubs will fit through your rims like mine did , it was a stroke of luck that it worked out that way .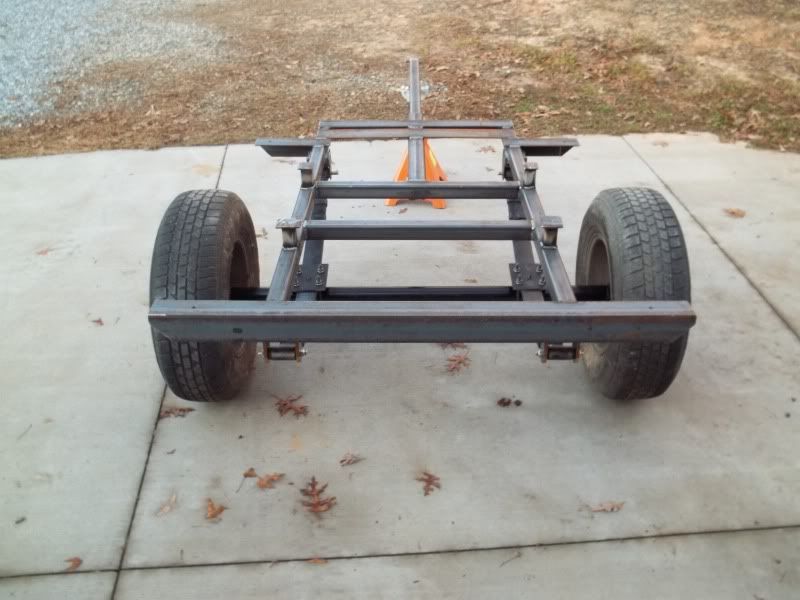 All welded up with the four additional body mounts added in . I still have to move the rear spring mount , so it is tacked in until I figure out what I am doing .
Mostly painted ! It got cold quick , so no touch ups tonight . Tomorrow is supposed to be nice , hopefully I can finish the paint and get the tongue bolted in .