Here ya go Mike .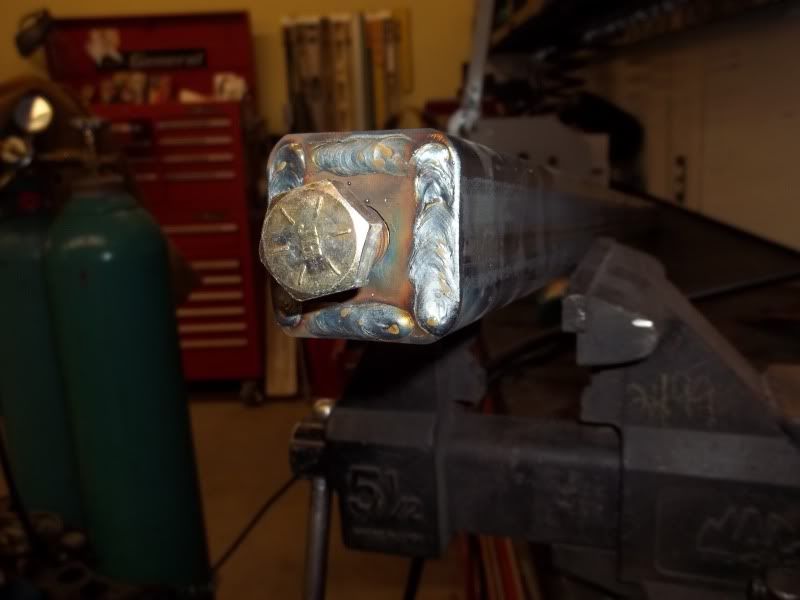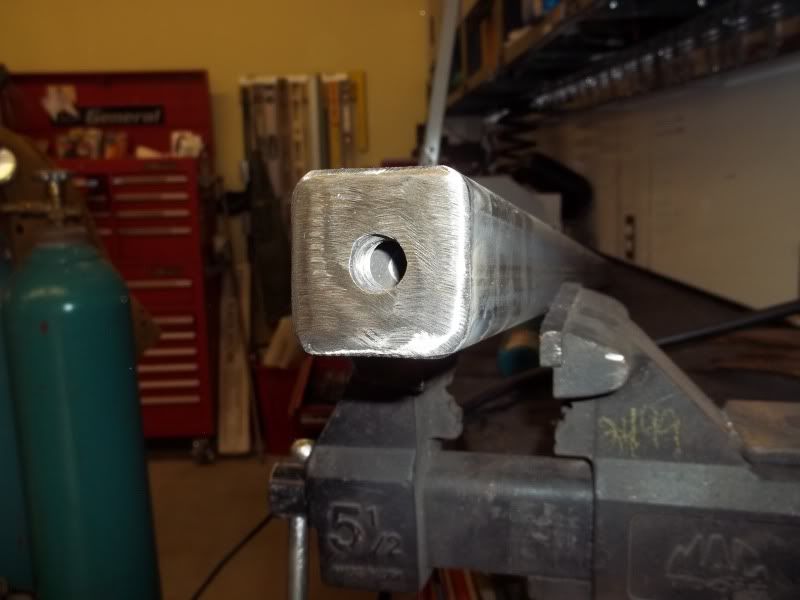 Mike aka gspups hitch is almost done .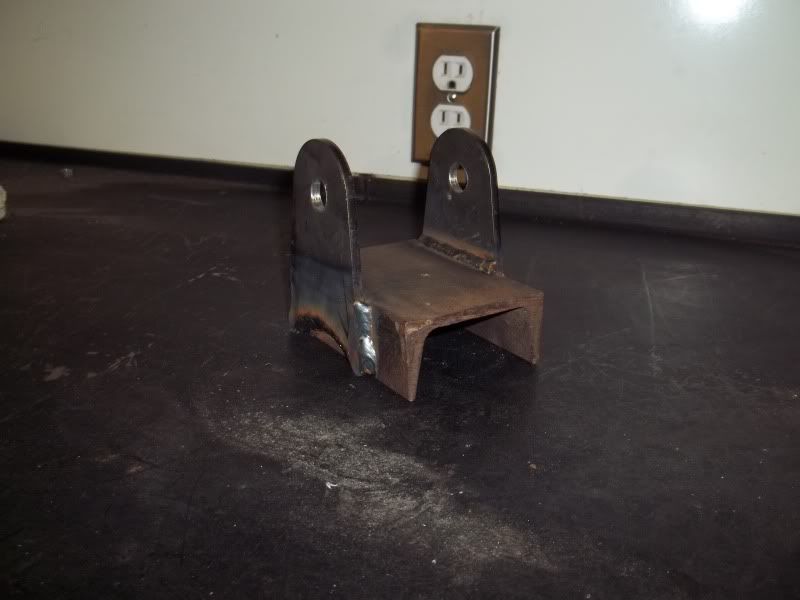 I couldnt find a spring hanger that fit right , so I made my own .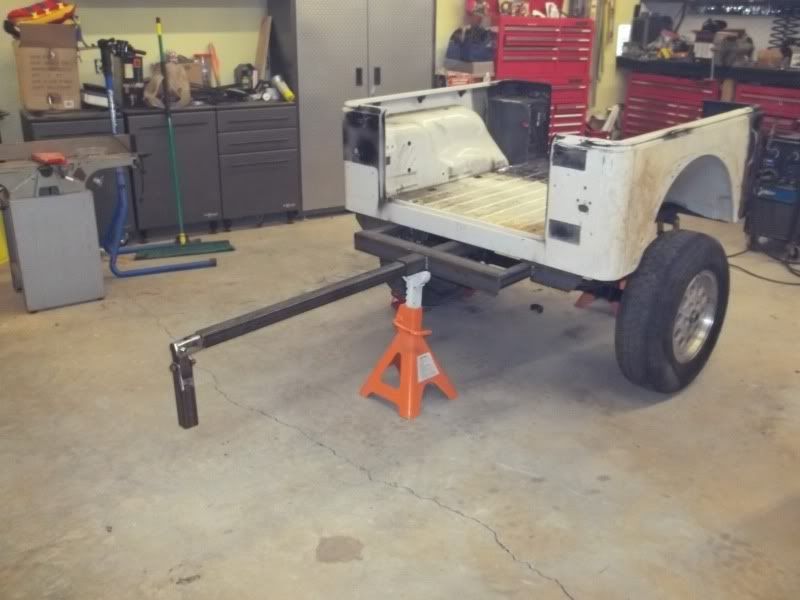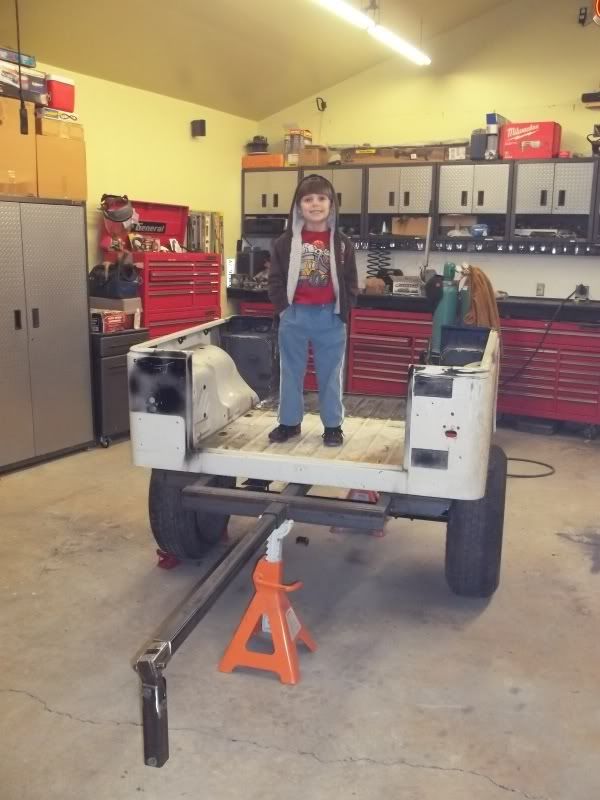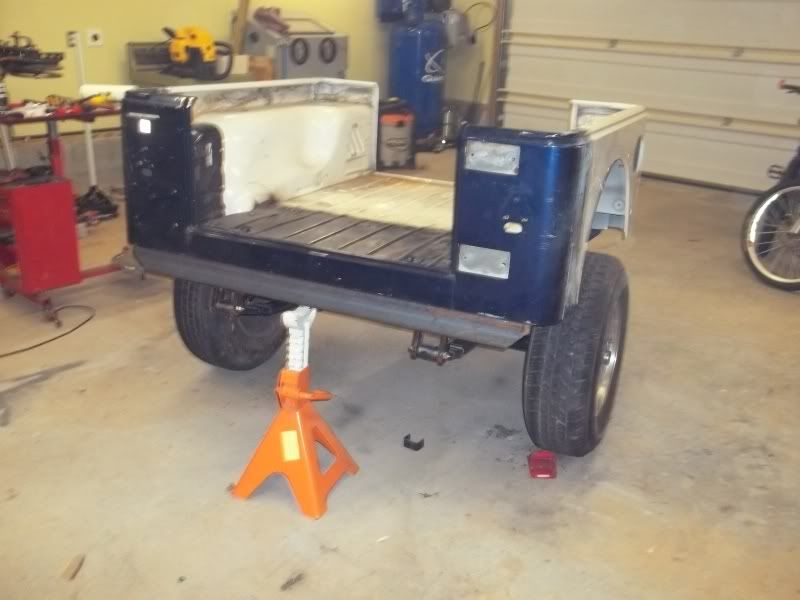 My son Billy is very excited that the trailer is sitting on its tires , because now he has some where to play .
I am excited its on its tires as that means its closer to being complete . I think I am somewhere near the 50% mark now
and I am up to $500 or so . Next up is to remove the body and finish welding the top of the frame .