Over the last two years I managed to wrangle up (terrible ) two wrangler tubs that had been in front end collisions . Just recently I have started building a trailer . This was almost a thread within a thread on my LJ build , so here it is on its own .
These are the two tubs I started with . I think I need larger tires
With a little follow the sharpie and a fine tooth blade on my sawzall this is what the white tub looked like all ready to be welded .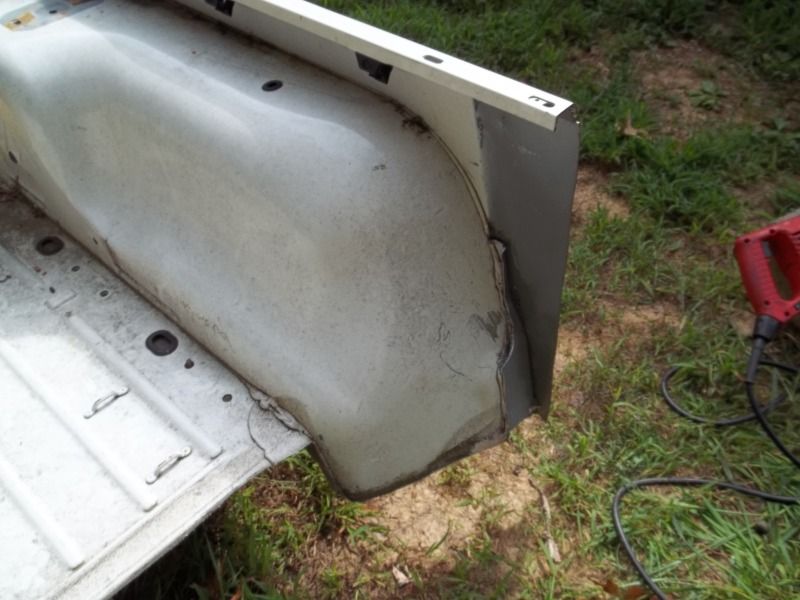 Getting the bulkheads out was tough . The method that worked best for me was to cut them in sections then wiggle them back and forth with a pair of vice grips to break them loose .
Blue tub getting cleaned and ready to be cut .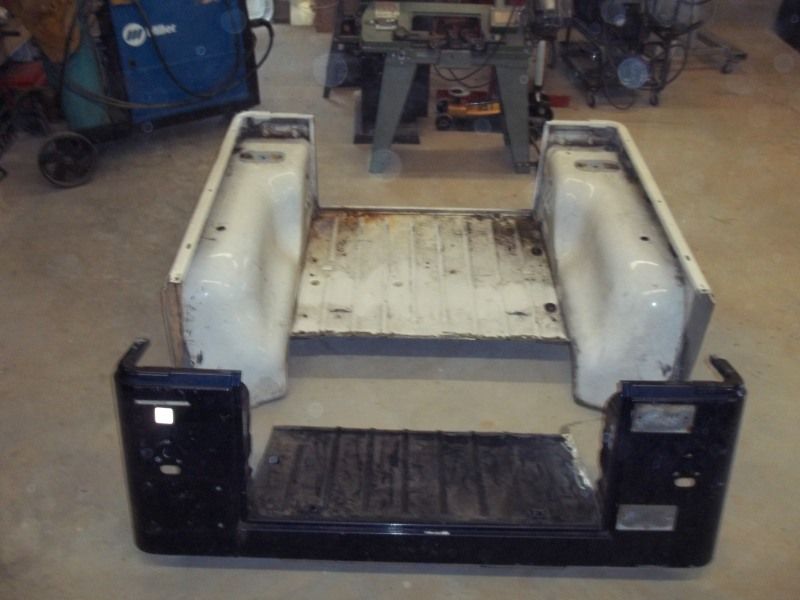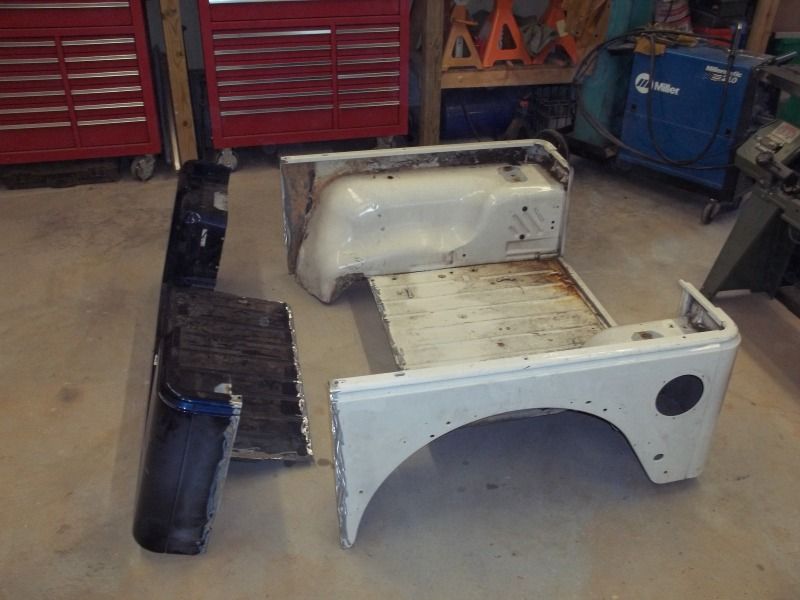 Both halves cut and fitted . At this point I used a mild flapper wheel to prep all the weld surfaces .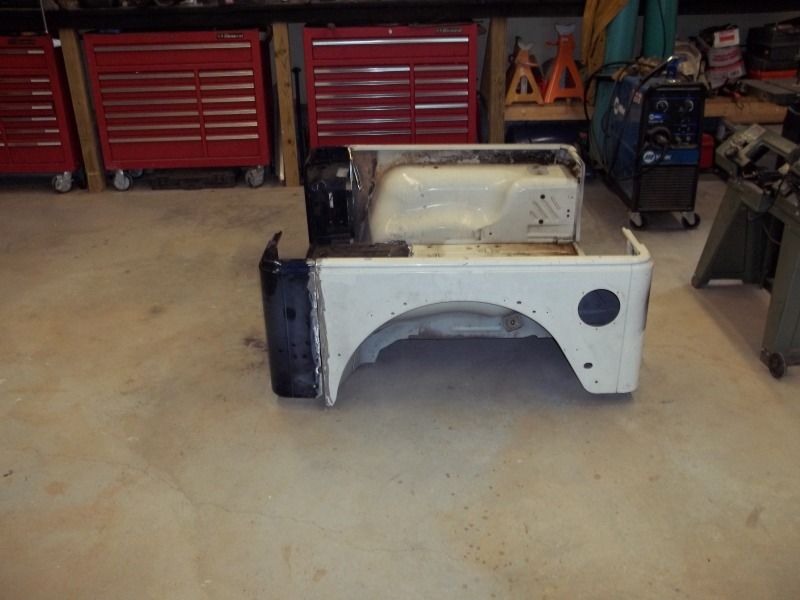 I dont have pictures of the process , but I used a ratchet strap to keep the two halves tight together as I was tacking them together .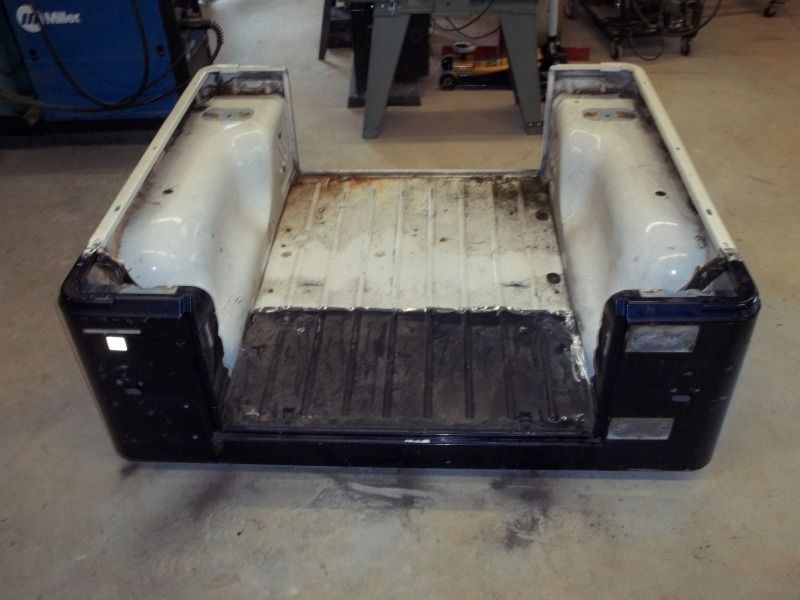 Removing the lower crossmember spot welds was terrible , but it was worth it . By removing the crossmember on the blue section I was able to butt the two floor surfaces together over the crossmember on the white section.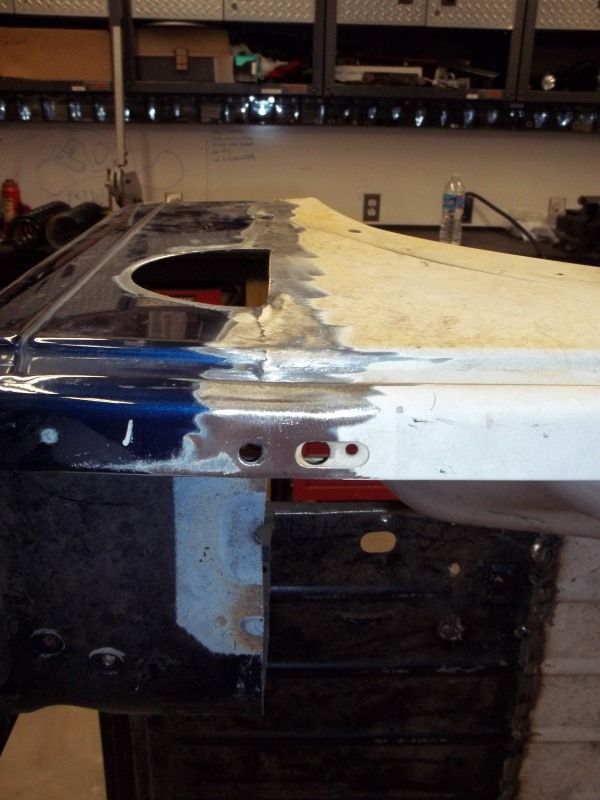 Welded and flappered . I ran my Miller 210 on level 2 and wire speed of 20. I found the jeep sheetmetal to be very forgiving , and with enough stitching I got minimal warpage .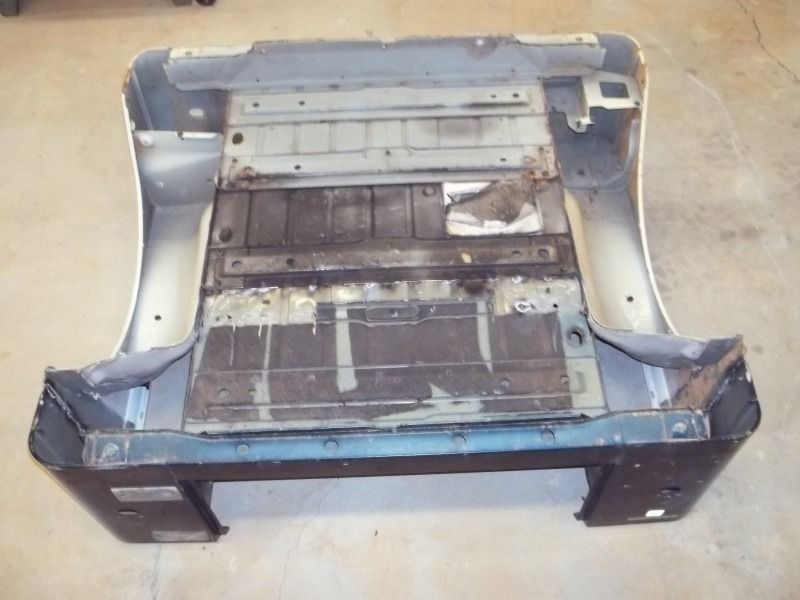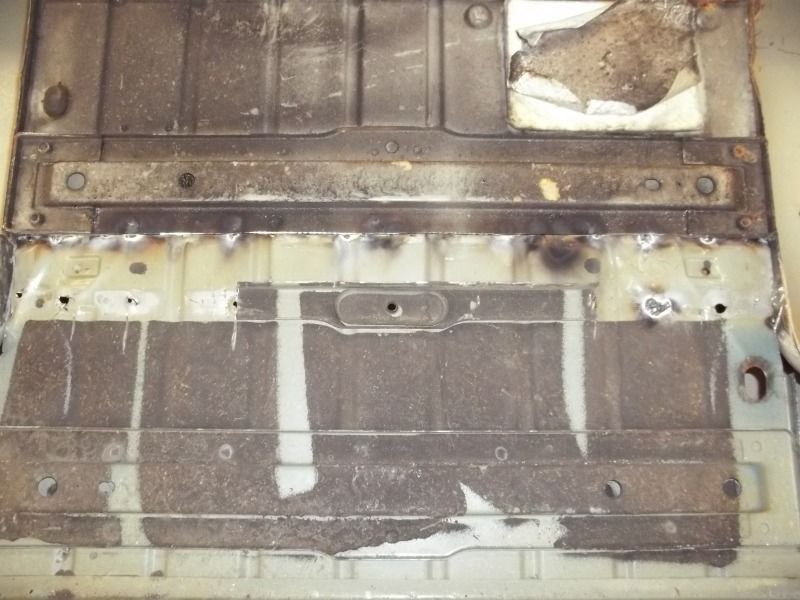 Here you can see where I was able to land the two floors on the same crossmember . It was a little planning and a lot of luck .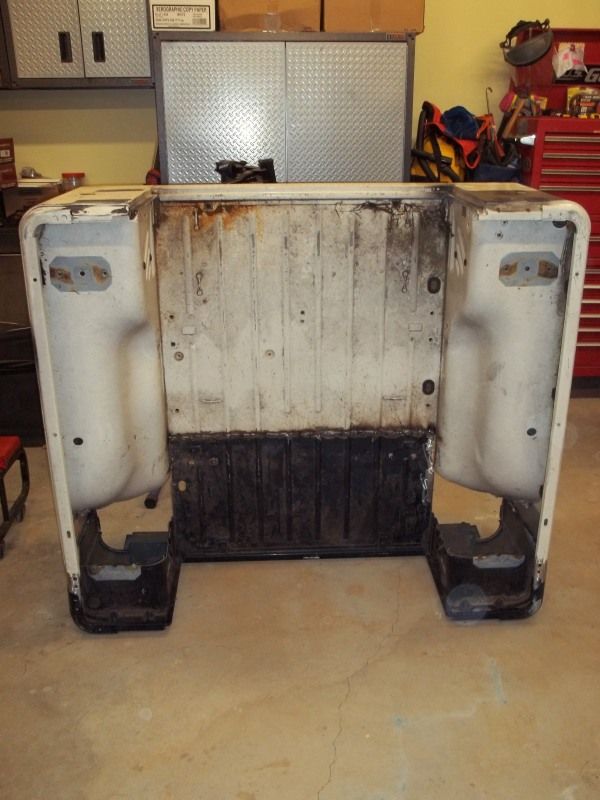 All welded up , and it came out pretty nice .