Ever since I built my
front bumper and winch plate
for the jeep, I'v been brainstorming ideas for the rear bumper. I was originally going to build a traditional tire carrier rear bumper but have decided to do something a little different. I looked at all the options out there and really liked the better departure angle and looks of something like the T&T replacement crossmember.
The plan is to build something very similar to T&T's, replacing my stock crossmember with a stronger 2x4" bumper with recovery points and flush mount LED marker lights. I got started on it a couple days ago and figured I'd start a thread for anyone that wants to follow along
Started with a 6' piece of 3/16" thick 2x4 rectangular tube and cut it down to 51" (a hair wider than the stock crossmember).
Made a sort of mock up crossmember out of some cardboard just to get my ideas down and right out some measurements. I then got all my measurements and marks done on all sides of the tube and started cutting the ends.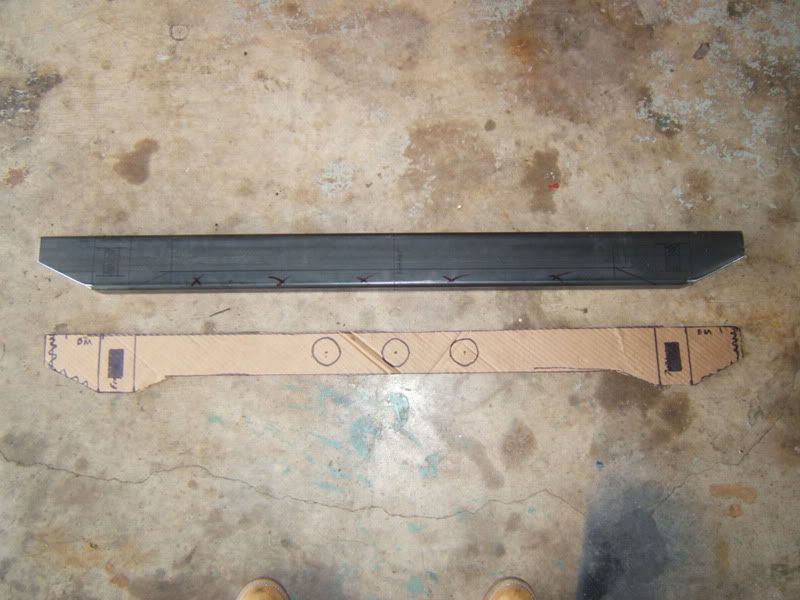 Cut the bottom portion of the tube off. Wasn't easy with the angle grinder but I got it done. I'm happy with how straight i managed to cut it but really wish I had a nice plasma setup. Would make things a lot easier i think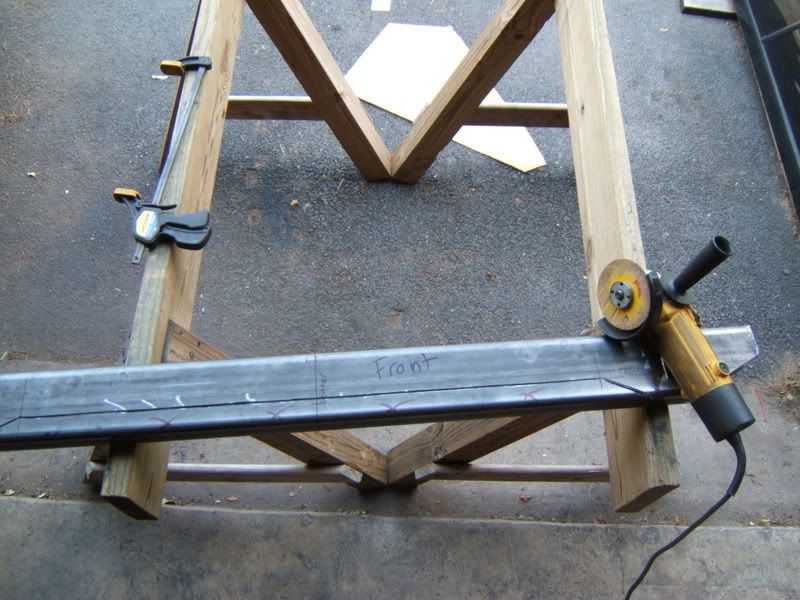 Here it is with the cuts finished and the through shackle mount holes cut out.
Burned the shackle mounts in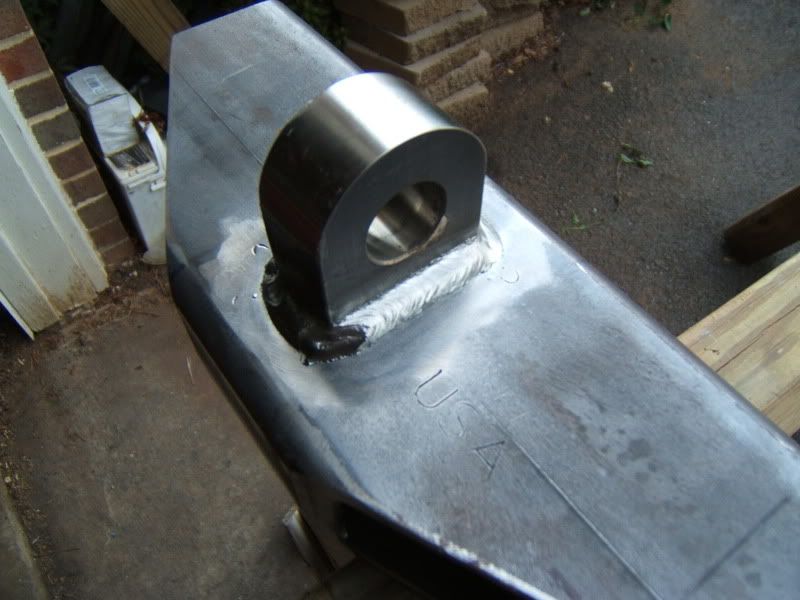 Here it is clamped over top of the existing crossmember
Next task is to drop the tank on the jeep and get it out of the way. It's gonna take a little work to fabricate the body mounts as well as the gas tank skid mount. I have some ideas in my head but it will be a test fit and cut type of deal until I'm happy with it.
If anyone has any suggestions or comments I'd be glad to here them