Sorry for the other bad links on the image thumbnails above, I re-arranged the folder and it screws everything up. Won't be doing that anymore.
The rear mount is actually a clamp type that sandwiches the roll bar.
The front mount rests on and clamps to the steel loop attached to the Jeep wind shield for tying it down.
As for hard top fitment, hopefully someone else has more input as I don't have a hard top and don't know how the clearances differ between the two. I can tell you that there is currently enough room with the overhead console in place to slide my open hand and fingers between it and top.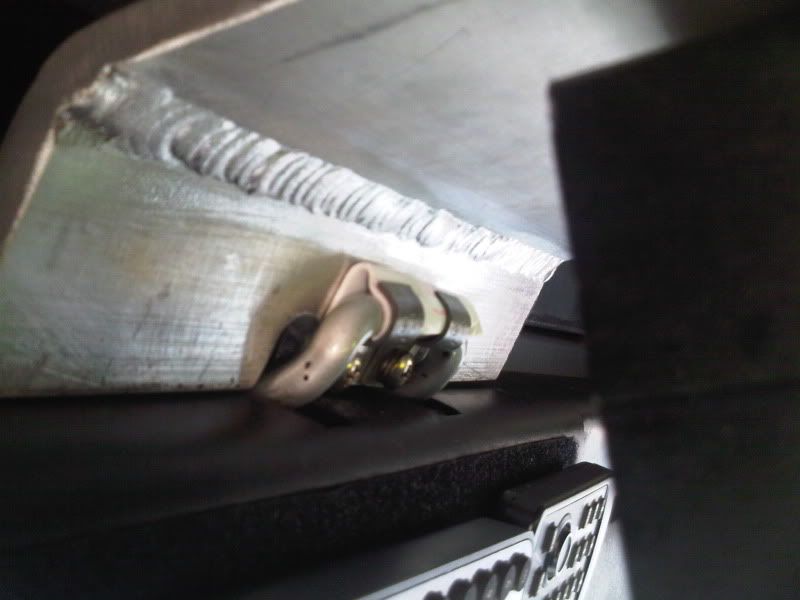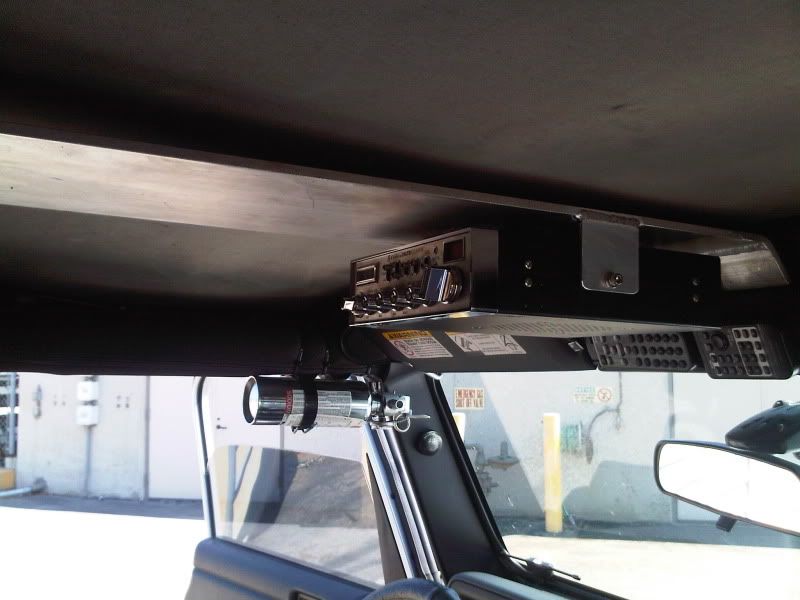 After final wiring for the CB PA and Aux. speaker.