I've have yet to establish a good name for my cherokee, but thats what I have for right now. "Terakee" reason for the name well more of the "t" is due to the build I'm going to be doing. Looking to get some feedback on it.
The idea, building rear and front fenders mimicking the tj open wheel wells. I plan on building out from the rock sliders and going out about 3-4inchs out from the actual fenders, and then add sheet metal to make it more appealing.
The goal here is to open up the rear and front end wheel wells, I'd love to dove tail it both front and back, but I'd like to keep it street legal. So with that in mind.... here are a few paint ideas, but my skills are lacking in that department.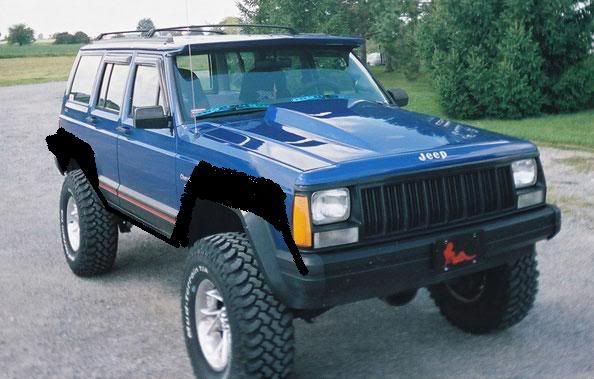 let me know what you all think, btw those are just pics I pulled off the net to try and show what I want to do