Here is a surfboard (sailboard) / canoe rack that I made for my YJ.
First I got a removable light bar and bolted a 2x4 on it (wraped with carpet for padding).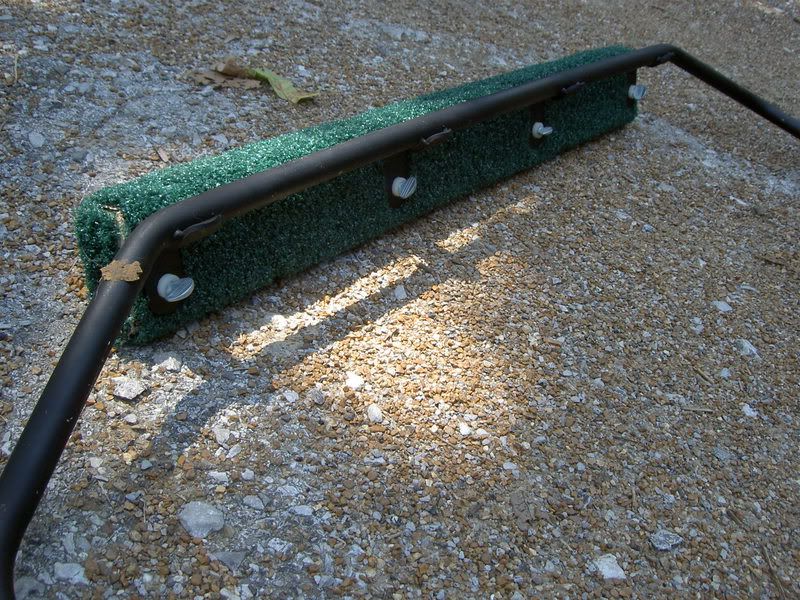 This supports the front of the canoe.
Then I welded up this weird little T-bar rack thing that has the top covered in foam wraped in duct tape to protect the canoe. It also has a platform for strapping a cooler (above the spare) and has bars on the back side for strapping snowboards to in the winter. I have never used the cooler platform (it is incomplete - it needs more "platform"). It (cooler) was an afterthought anyway, I had to move the T-bar closer (up - over the spare) because my sailboard was too short to fit on the rack securely.
It uses square 2" receiver hitch tubing and bolts to a plate behind the spare tire (the receiver sticks out through the hub). Here is a close-up of the receiver setup. The reveiver on the plate stay on all the time, when I want to hook it up I just slip em' together ans put a bolt through it. You'll notice - I had to use the 2"receiver on the rack (backwards from a normal 2" receiver setup), this was because the 2" receiver wouldn't fit through the spare's hub.
Here is an action shot after driving 70mph... Still together!!!