OK so here is the plan I am building a stand-alone radiator support for My YJ. I am doing a CJ front clip swap and haven't really come up with a good way to attach the radiator to the grill. I am using an M38a1 grill since my cj-7 grill I picked up is a rust bucket. The M38 doesn't have much of a support for a rad and what is left of the tiny one it originally had was torched off, besides I like the idea of them being separate from each other. I am in no way an expert on building something like this, but I can weld and fab. So I come here to show what I have came up with and what I plan to do. I hope to hear good feedback.
I am using 1"x1" 1/8" angle iron that I had lying around from another project, that should be sufficient. the main support will be rectangle utilizing the existing rad mounting holes. then I will build supports from the frame to the rectangle framing then bolting it together where they meet.
I have included a pic of what I propose to do and the supports I plan to have. This is what I plan to make with some minor tweaking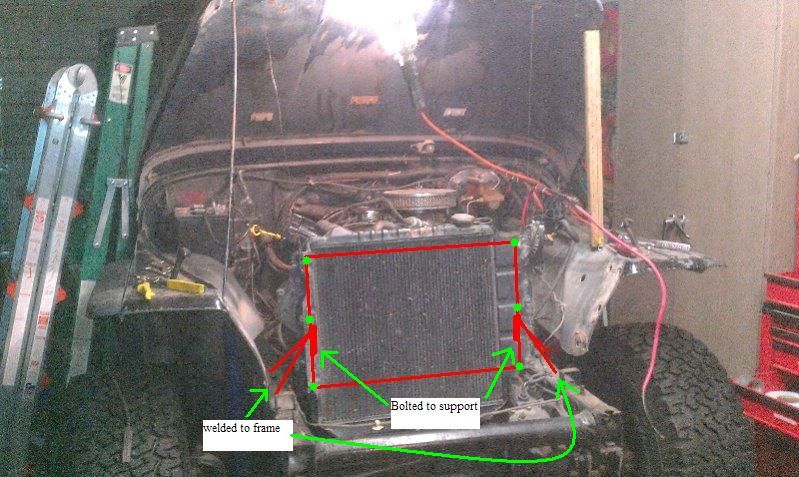 Obviously the red is what I plan to build with bracing going down to the frame. (Mad paint skills) I will tie it into the top of the grill for a support and will also tie the grill into the YJ support rods with some custom brackets. I will take some pics of the grill and post them up I just wanted to get the ball rolling and see what kind of feedback I get. Like do I need some kind of isolators to keep vibration down? Will I crack my radiator mounting it this way?
What it looks like with the CJ grill on and a link to my build thread:
http://www.jeepforum.com/forum/f12/s...build-1467426/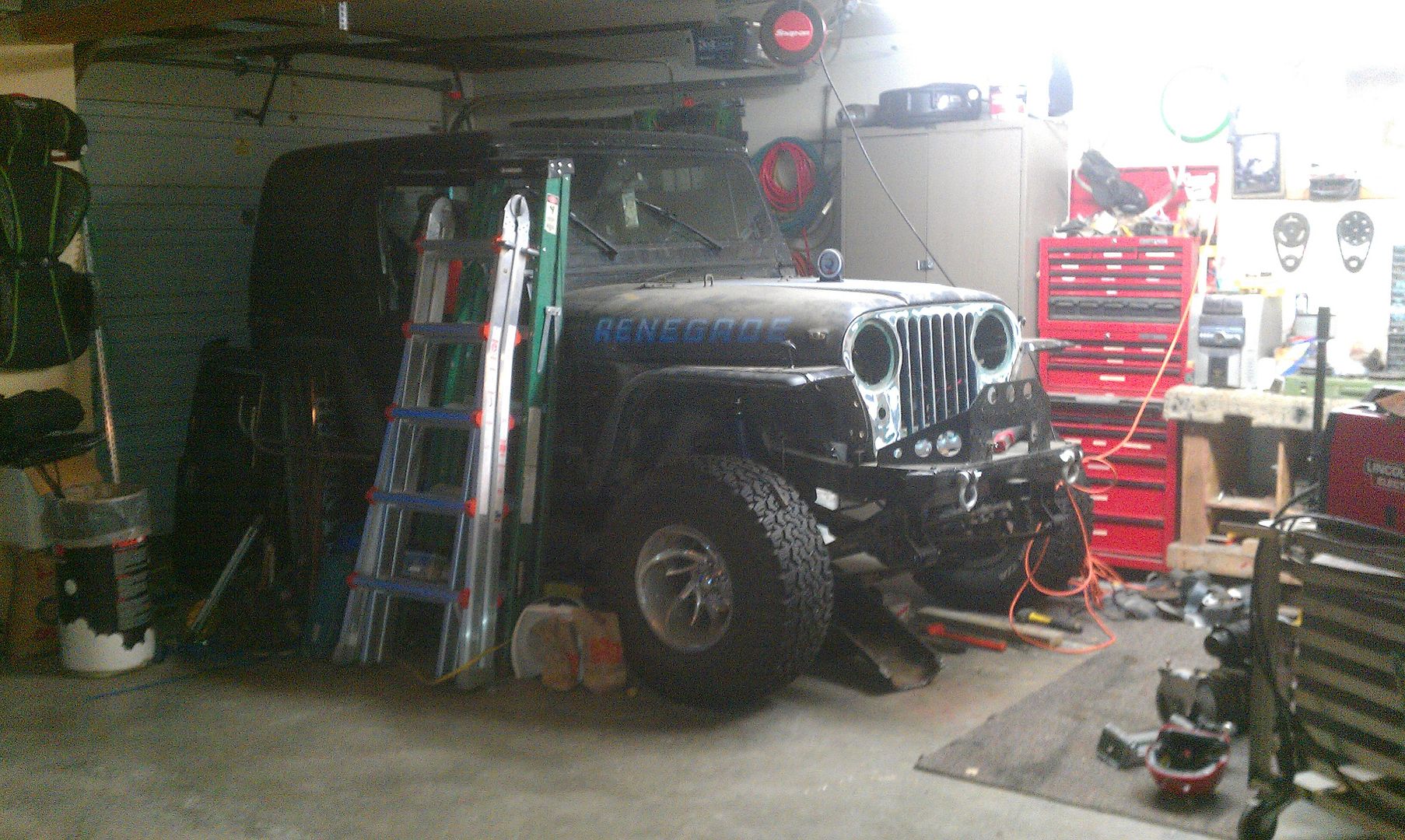 ---
build thread: http://www.jeepforum.com/forum/f22/skyj-eccentric-build-1467426/ '90 YJ 5.2 magnum MPI, AX15, NP231 SYE, Dana 30 4.56 open/ 8.8 4.56 detriot locker. 1" shackles
2" BL, 4" stretch all on saggy waggy springs.