So, I haven't posted in a while because I was having fun with my Challenger...I just sold that and am way happier now that I am back to the jeep. I decided to make my own Side steps/rocks sliders. I need your input. I am using the stock brackets that came with the jeep side steps and the I am going to weld 2" tubed on those as so..I need your opinion..should I put the tubed on top of the brackets or...on the side?
So here is a pic of one option
here is another option that will keep everything flush, let me know.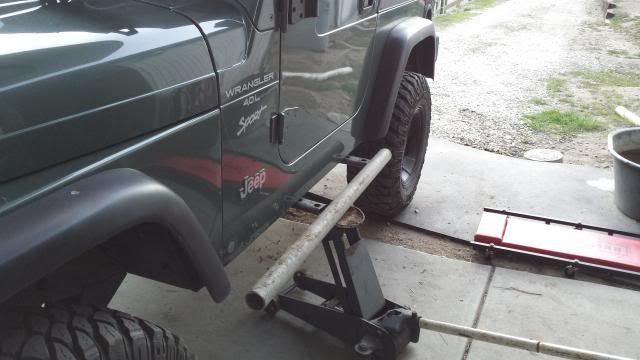 Those brackets will be cut back about an 1 inch and a quarter so it is closer to the body of the jeep. Let me know what you guys think, thank you