Seat spacers
---
Well being 5' 9.5" I always felt my seat was too low. Then Jeep Forum confirmed that, then I rode in a Jeep with 1" spacers, then I had to have some. Little research showed those would run me close to $80. Too much for my cheap ***. So I designed my own.
I designed them so I would have as much area contacting the floor as possible, I have 18 sq.in. of contact with the floor vs 9 if the blocks were stood on end. I feel this is better because if I hit something, like another deer
the tub is less likely to be damaged with more area for the force to be spread over.
1.5"x1.5"x12" 6061
Little CAD work, done after the job just for JF.
The front left and right blocks bolt hole location is different because I wanted as much area in front of the bolt as possilbe.
Cut on band saw, drill holes, sand with flapper disk, sand with 6" sander, paint in 27 degree weather.
Pick up bolts:
3 x 8mm 1.25mm pitch 70mm long bolts (65mm will also work) Grade 10.9
3 x Washers for above bolts
1 x 7/16-20 X 2-3/4" (2-1/2" will work also) Grade 8
1 x Washer for above bolt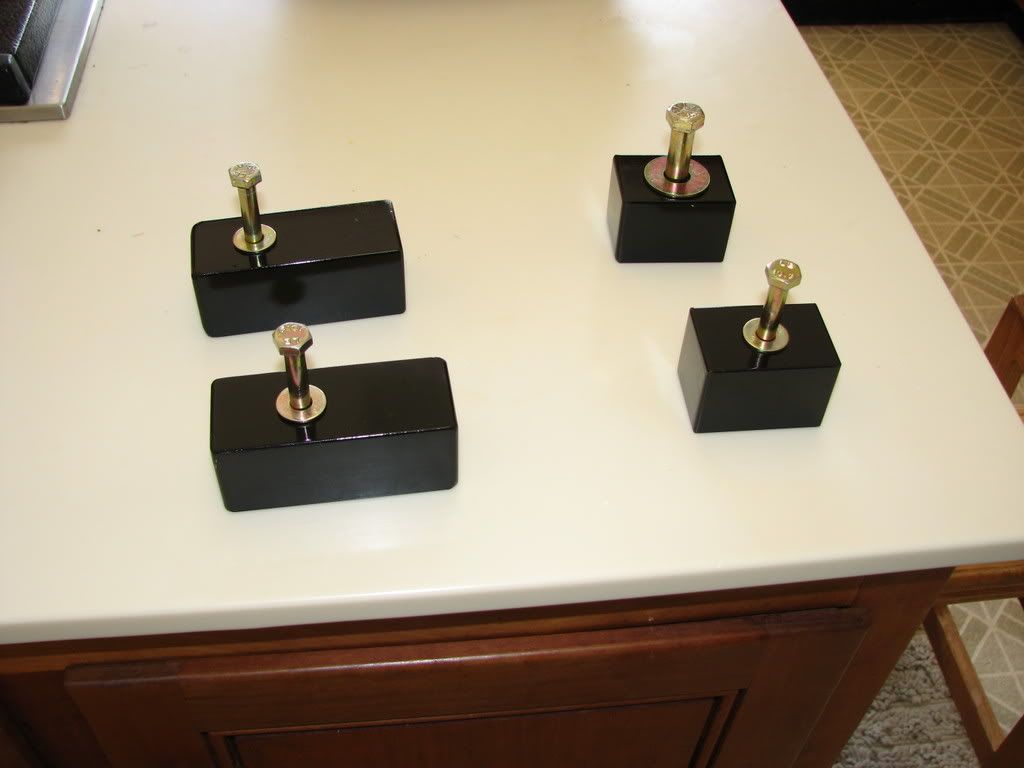 Installed:
Front
Rear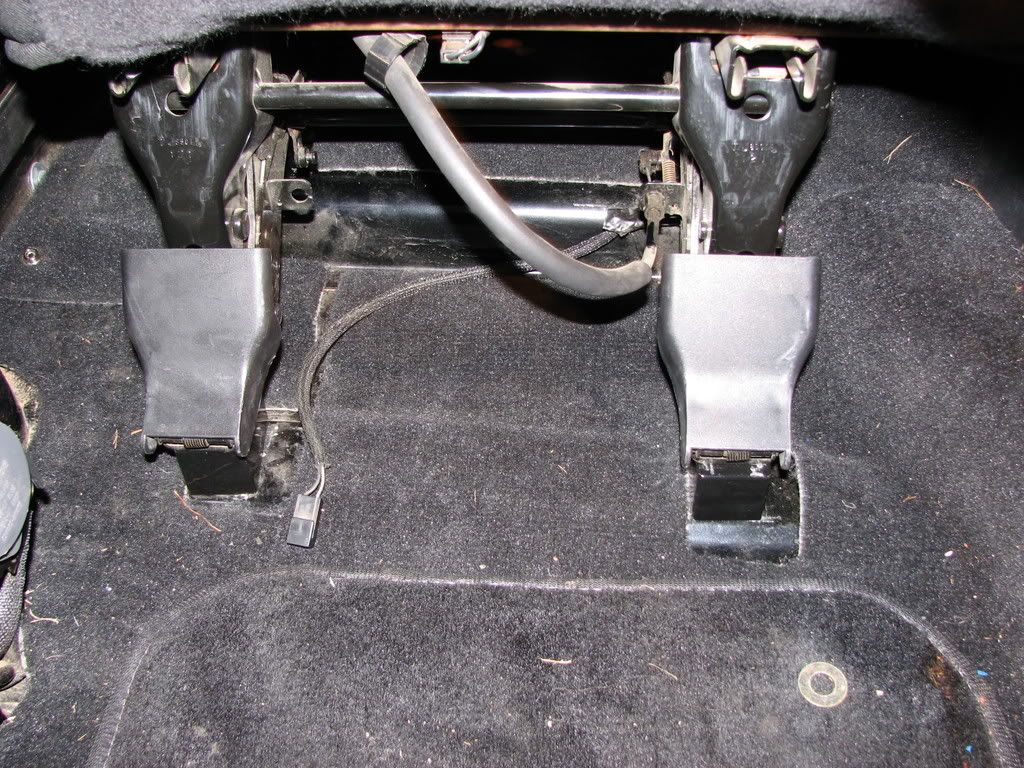 Extra space under seat.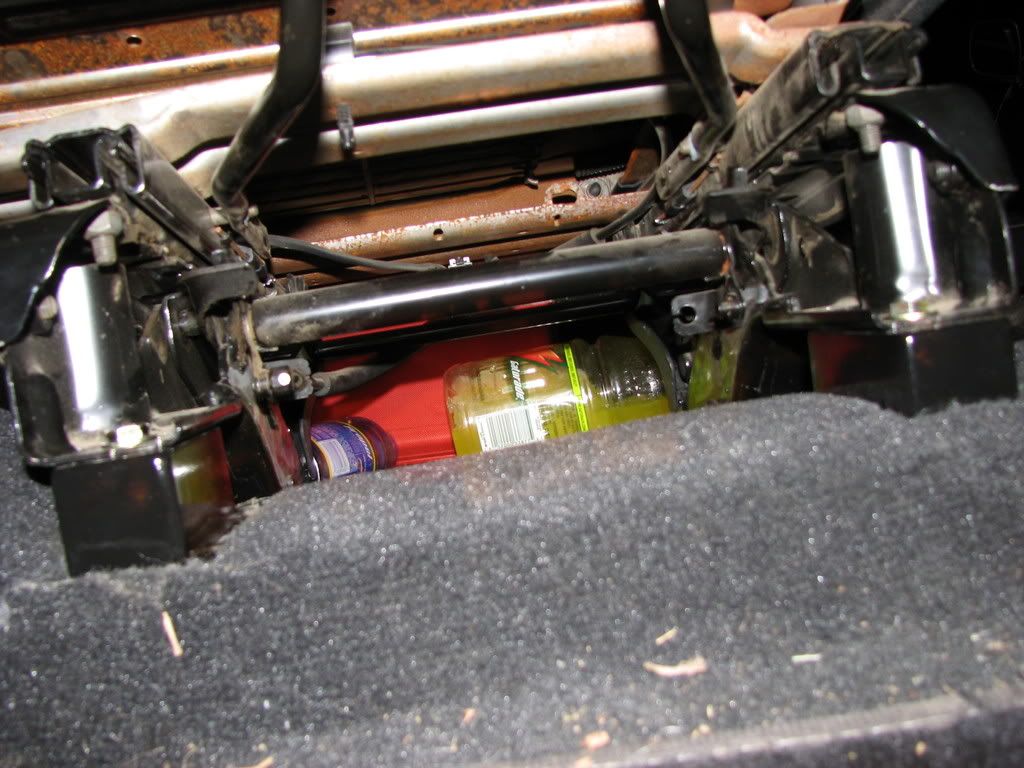 Unfortunately I spent close to $30 on one set. Thats because of $15 shipping. I could have picked up the aluminum stock for $5 locally but that required me drive 20 min and find the time to do it during the day.
I have not driven on or off road yet. But just sitting in it and moving around the Driveway is like driving a whole new jeep. The window sill is now at the right height for an arm rest and the view over the hood is much better. Looking forward to getting out in it, especially since the jeeps been laid up for a week after nailing a deer at 45mph the eve of Xmas eve. Spend all day getting it back together and now the only thing thats missing is one fog light.
---
Last edited by Scotch740; 08-04-2008 at

11:30 AM

.