Well.. both McMaster Carr and Northern no longer carry the red "Blitz" style bases for 5gal Jerry Cans
So, it's gonna be either "make my own" base, or switch to something else.
I've made a couple Jerry can bases out of sheet.. bent on the brake. While they worked okay, they still used a strap to hold the gas can in place.
I've had a couple people ask me about doing a mount for the Rotopax Cans so I figured I give it a go. I ordered one of their 1.75gal cans and the basic Mounting bracket. The stuff came in late last week. Since I had a couple tire carrier bumpers to knock out this weekend, I figured it'd be a good time to knock out a mounting bracket to mount them on my swingarms.
The 1.75gal cans are 3.5" thick. I figured 2 of them could be stacked together and mounted without having to shove the spare tire too far back. So, I made my mount figuring most folks would probably stack 2 cans together.
Here's the Rotopax mounting bracket.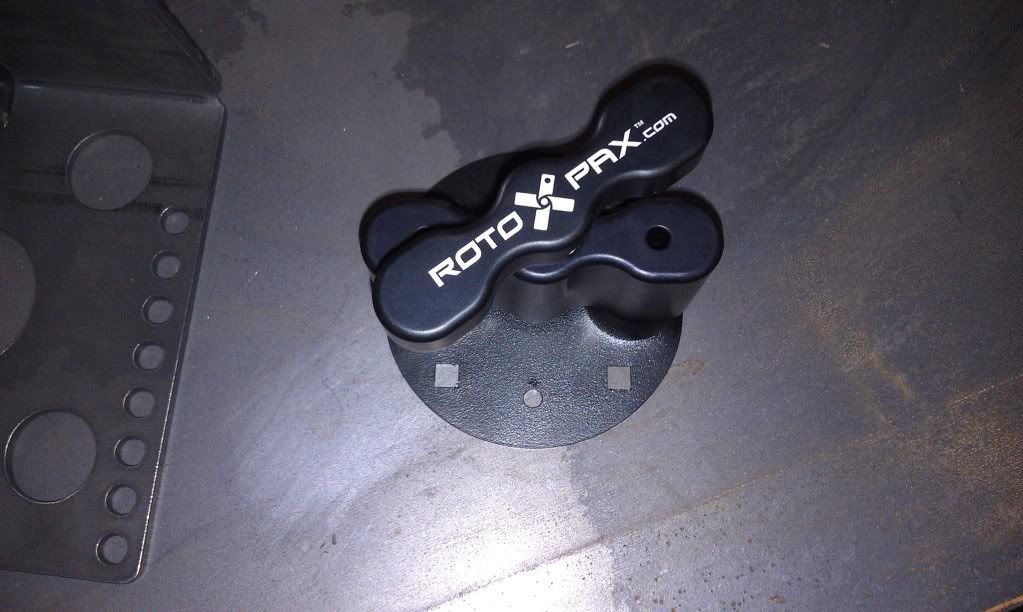 Here's the mount I did.. simple 90deg bracket cut from 3/16". A small gusset at the bend to help rigidity. I'll probably change the bolt pattern at the head to an "arc'd slot" to allow the Rotopax bracket to be spun to different angles. I oriented this first one with the gas can's spout at the very top.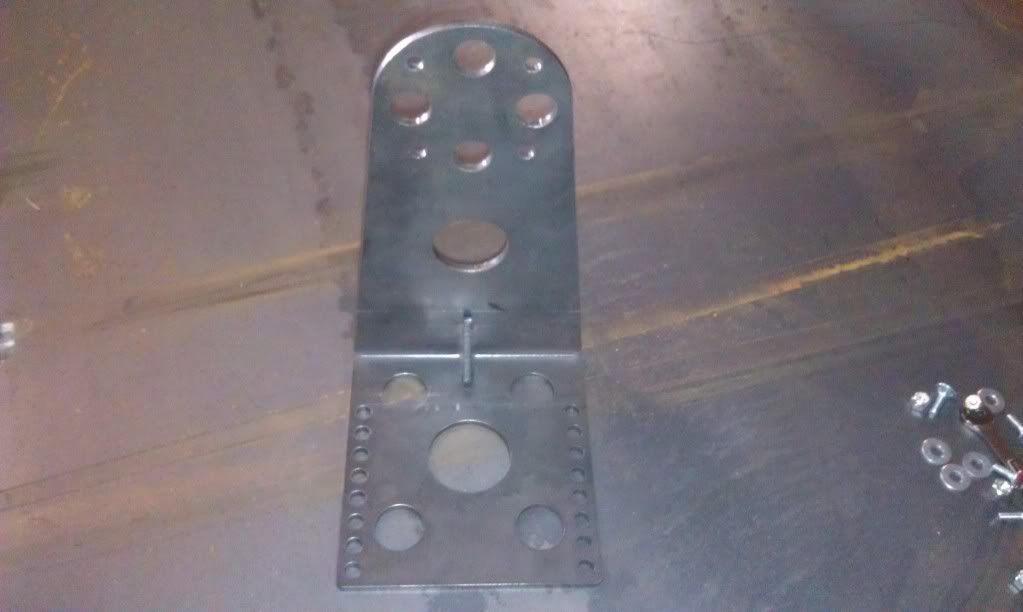 Here's the bracket from behind.. I slotted the gusset into the bend so I could plug weld it in from behind. The bolt holes in the base are setup to work with 2" square tube.. allowing the bracket to be slid in/out a couple inches.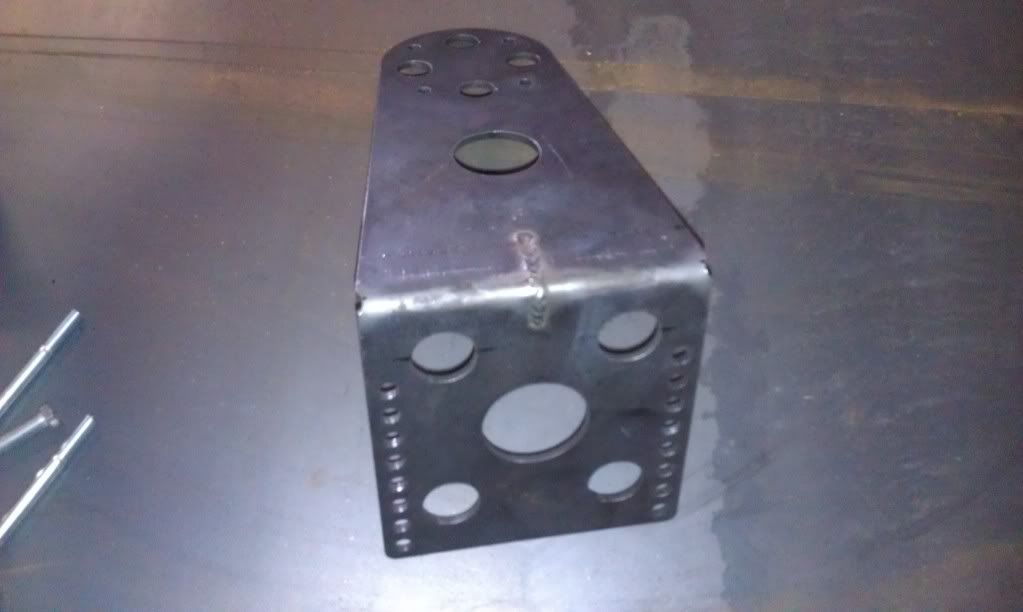 Quick test fit on the swingarm I was working on.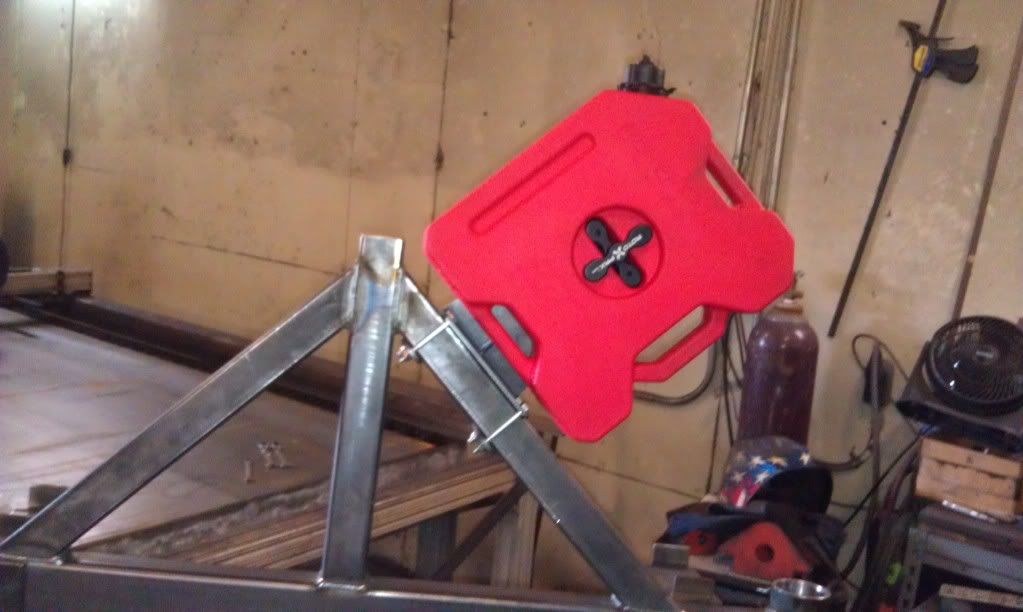 From the backside..