Has been a few years since I made any substantial changes in the design but I've been messing with something for a couple weeks...
It's always kind of bugged me to use a "hitch pin" for the swingarm locking pin. They do the job but just look kind of "cheaper" than I'd like. A while back, I started making DIY Fire Extinguisher Mounts using a "Spring Loaded Pull Pin".
From the moment I opened the package and put the first one together, I thought about using them on the swingarm.
So.. I ordered a "lockable" pull pin (locks in the "up" position) with a 1/2" pin and the longest barrel body I could find, and came up with this setup. I've used it on a few bumpers already and really like it. You can lock it in the up position for quick opening/closing of the swingarm.. or you can leave it in the down position and it will lock automatically after going up a short ramp. This will eliminate the pin from dragging all the way around on the old washer setup I used previously.
Here's the barrel body welded to the swingarm. I cut a small spacer on the Plasma Table to provide a little bit of "standoff" for the pin.. so the knob doesn't hit the swingarm..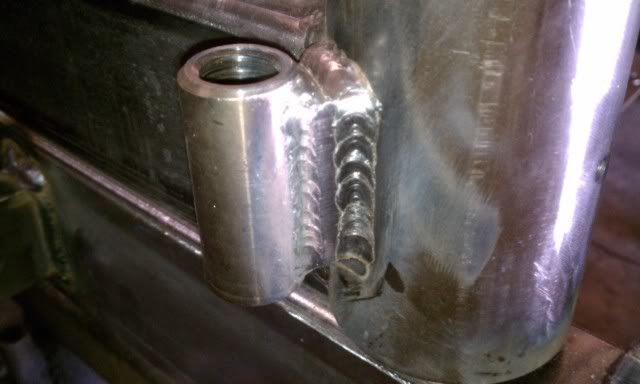 I cut the combination "positive stop/lock" from 3/8" plate on the plasma table. Maybe I'll call it "J-Lock"..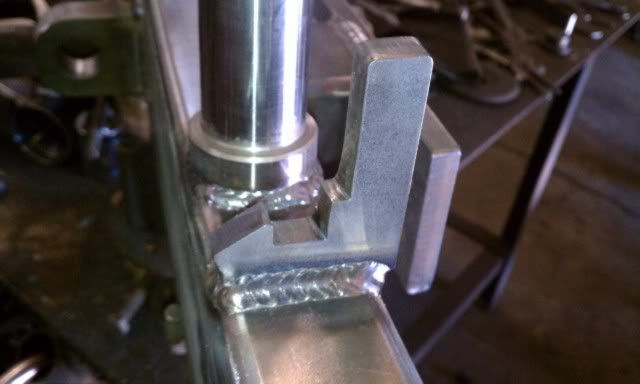 Here's the pin body when removed from the barrel body.. all you have to do for assembly, is screw this thing in. No more roll pin/hitch pin/spring, and grinding the tube for the hitch pin.. this thing is slick..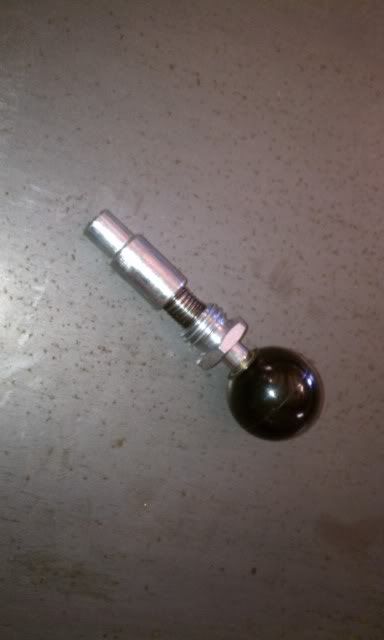 Here's how the pin swings into place.. it hits the "J-lock" and begins to ramp up..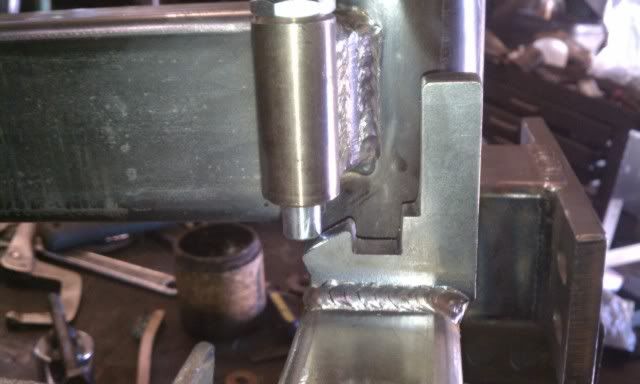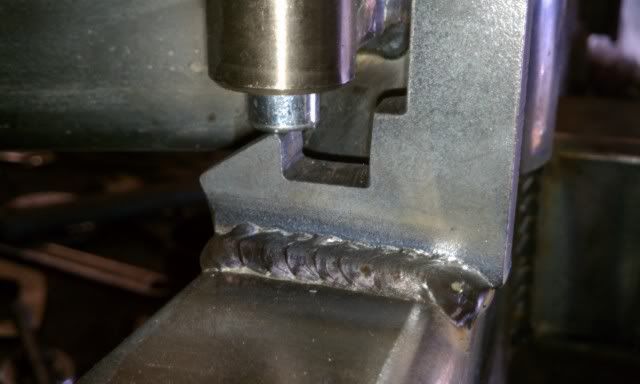 Once the pin goes over the top of the ramp, it drops down (spring loaded) into the slot to lock the swingarm open. At the same time, the barrel body hits the back of the "J-Lock" to provide a positive stop.. helping to prevent bending the pin in case you swing the arm open a little too aggressively.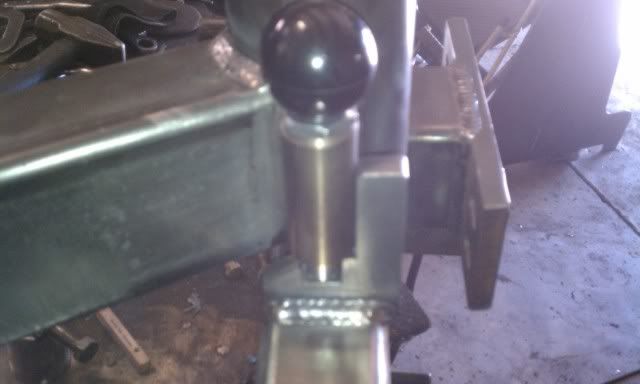 Overall, I think it looks better, won't scrape up as much paint, and is easier to figure out.. than my previous hitch pin setup.