Decided to put the little workbench/weld/whatever table build on here.
My neighbor gave me this HEAVY steel table completely true and made out of 3/16" angle with 3/8" plates on the legs for FREE, yes FREE
I just let them borrow some jumper cables and a battery charger haha.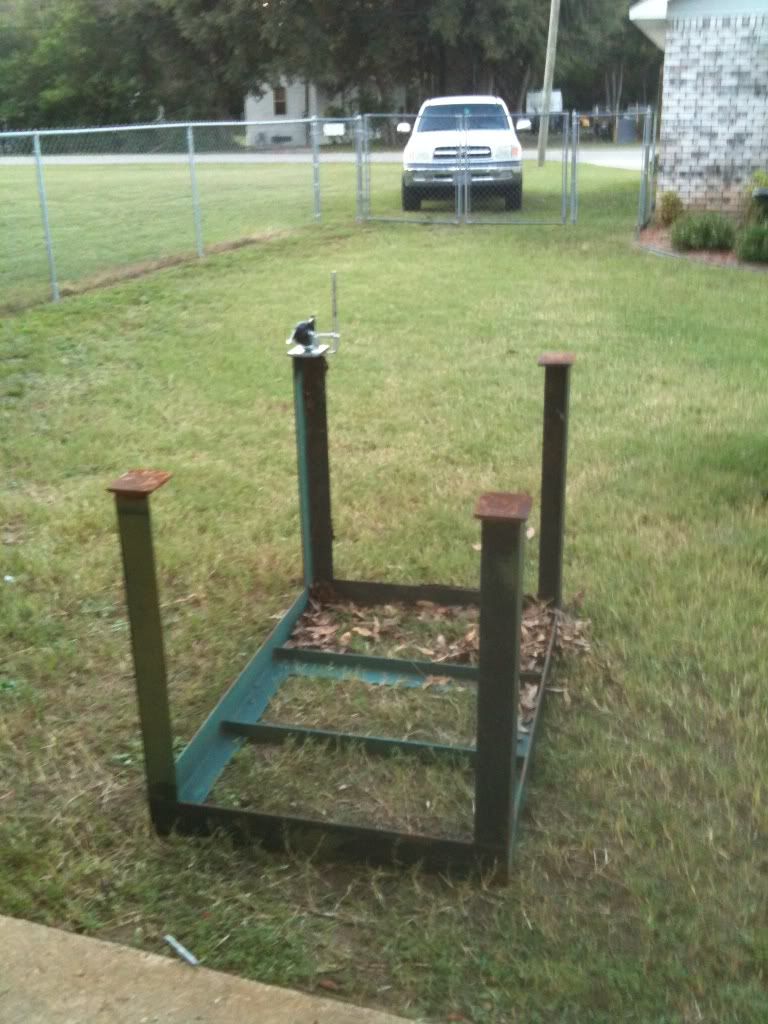 Drilled 16 1/2" holes through the plates (that was fun) and put some locking casters on it
Randomly found this big-A** gopher turtle digging holes in my yard- then before fighting him learned the were a protected species and relocated him to a little fishing spot I know of.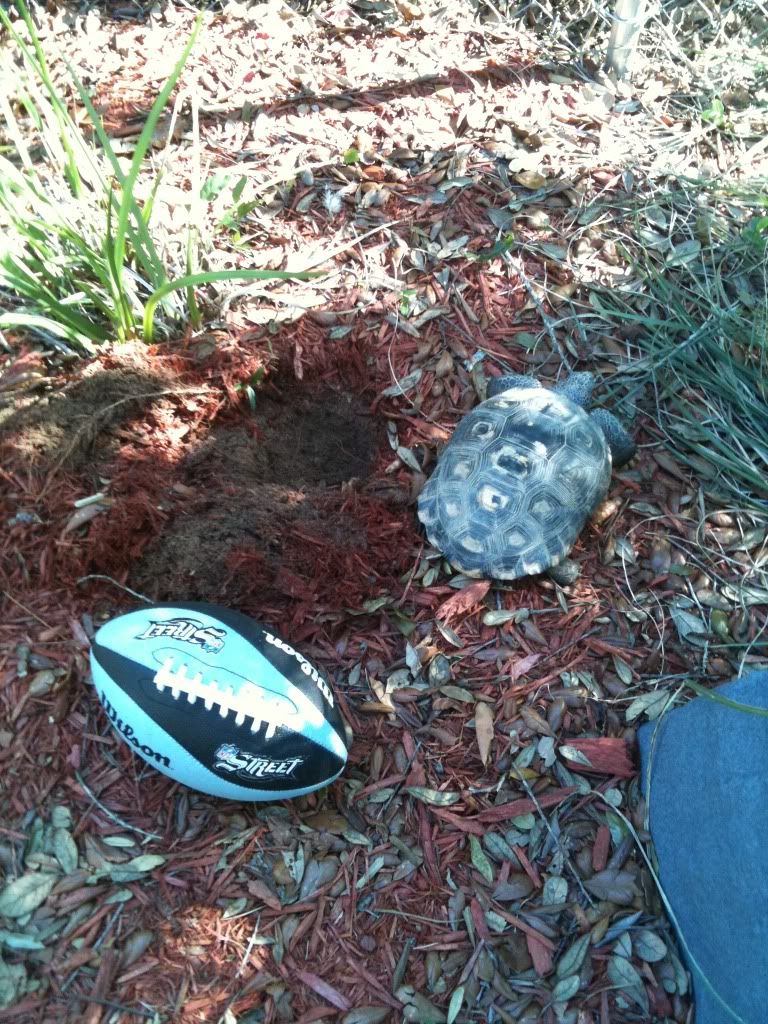 Got an old school BA wilton 6" vice off of craigslist for $15!!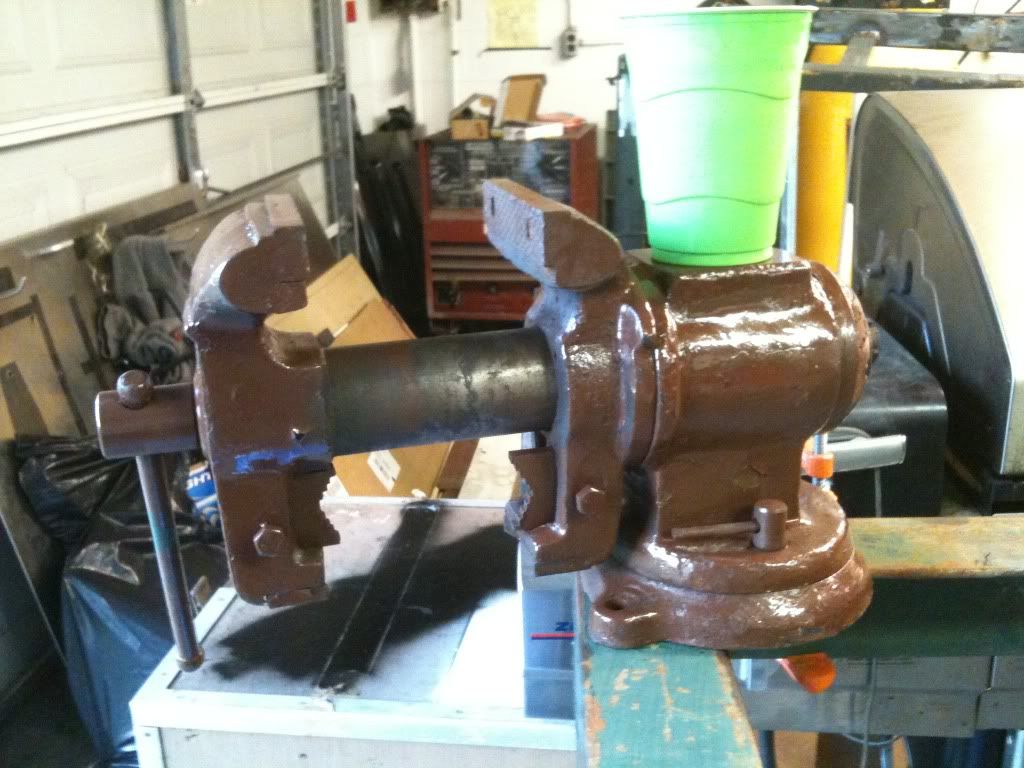 Had some MDF leftover from something so I cut this out/routered all the edges with 3 different bits and countersunk some bolts into it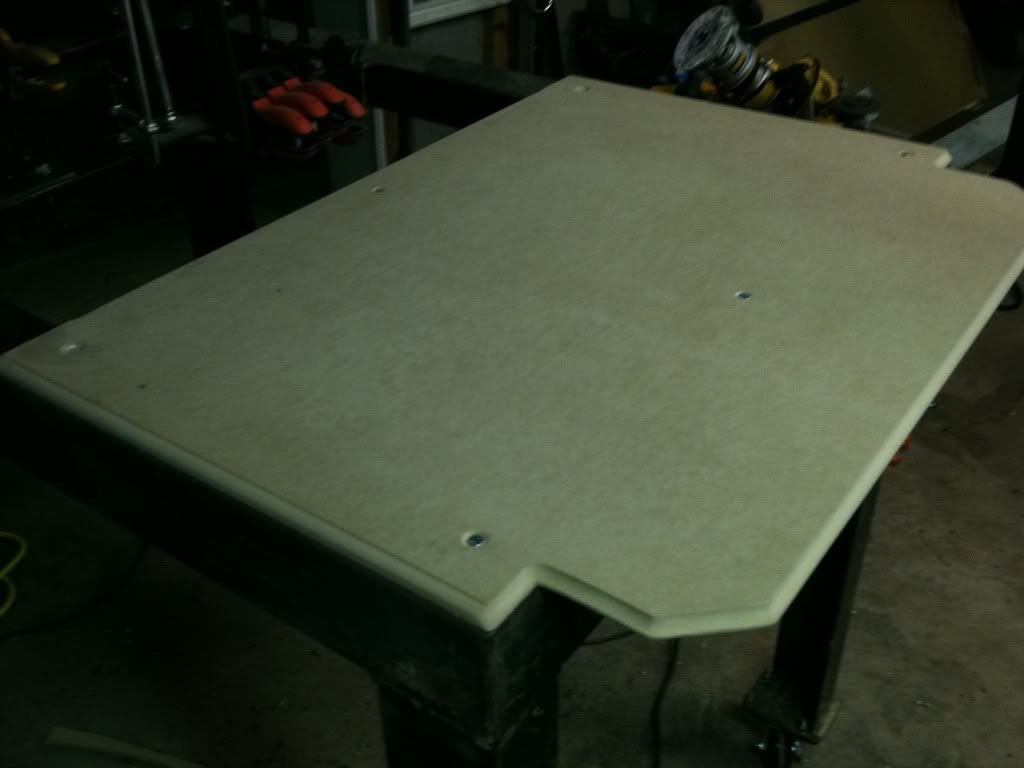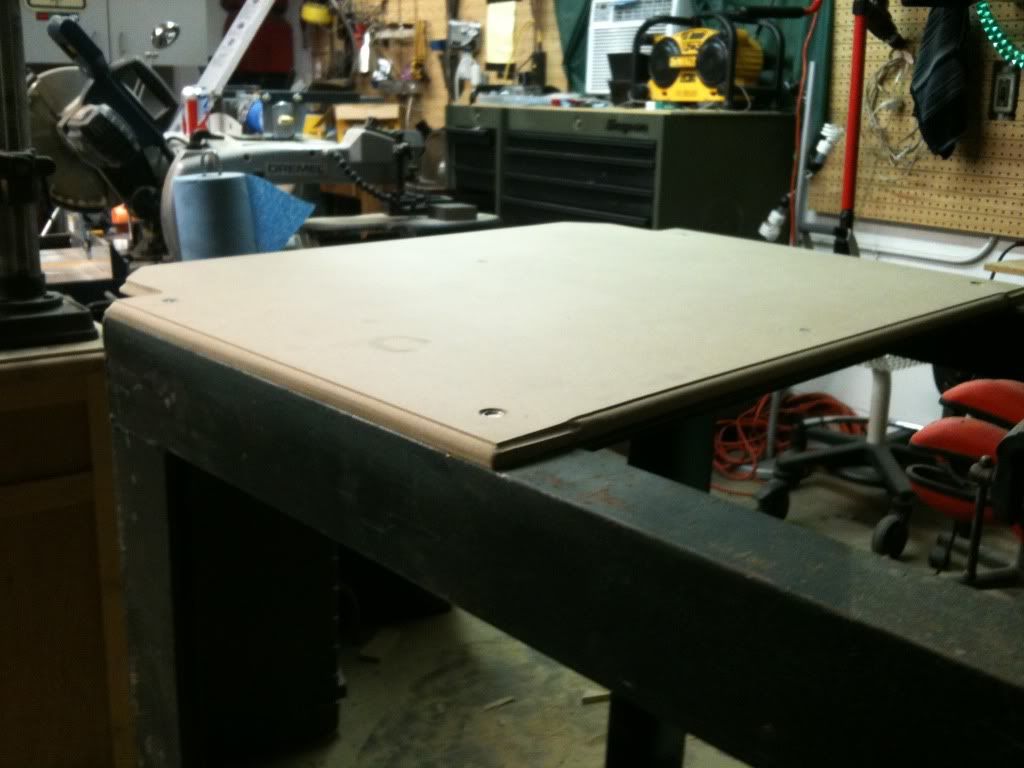 Mounted the two vices and a little 12"x12" 1/4" plate of steel with one bolt inverted for a ground clamp for welding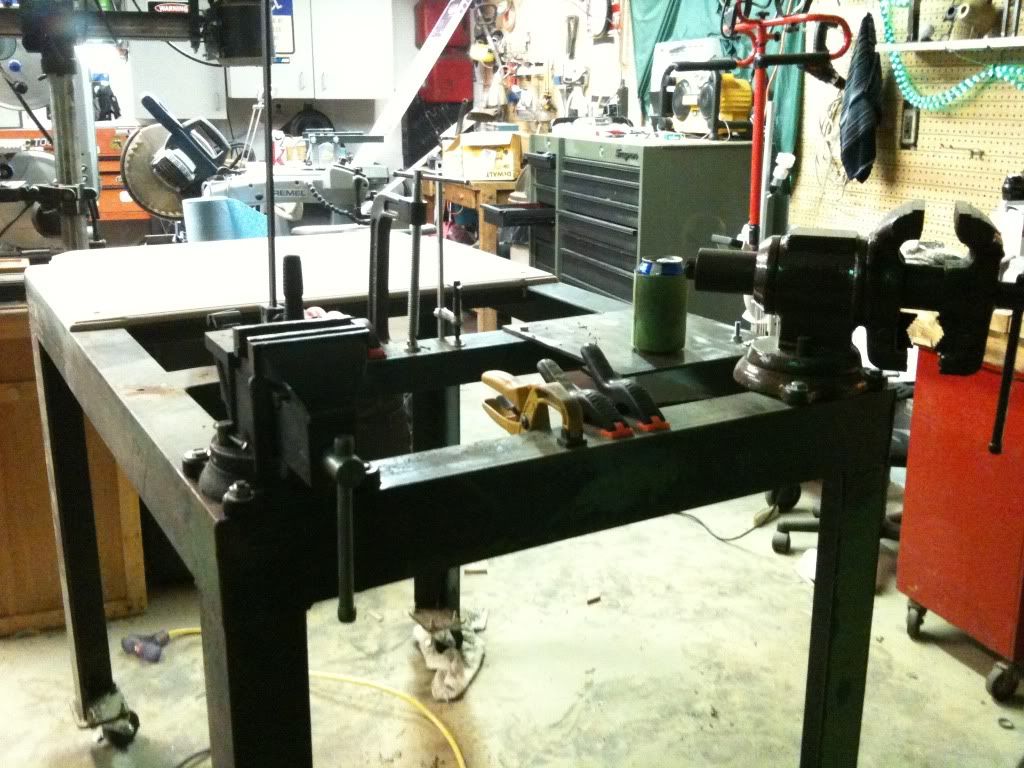 Wanted to toughen the MDF up a little bit and keep it from staining so I used some polyester resin leftover from the fiberglass speaker box build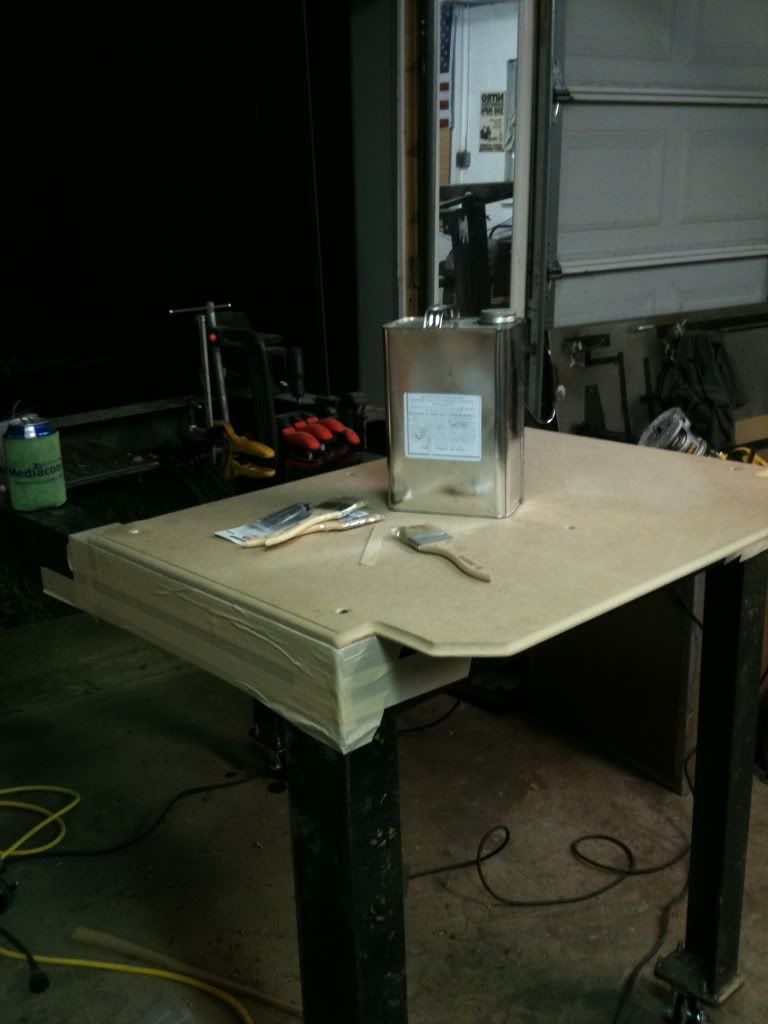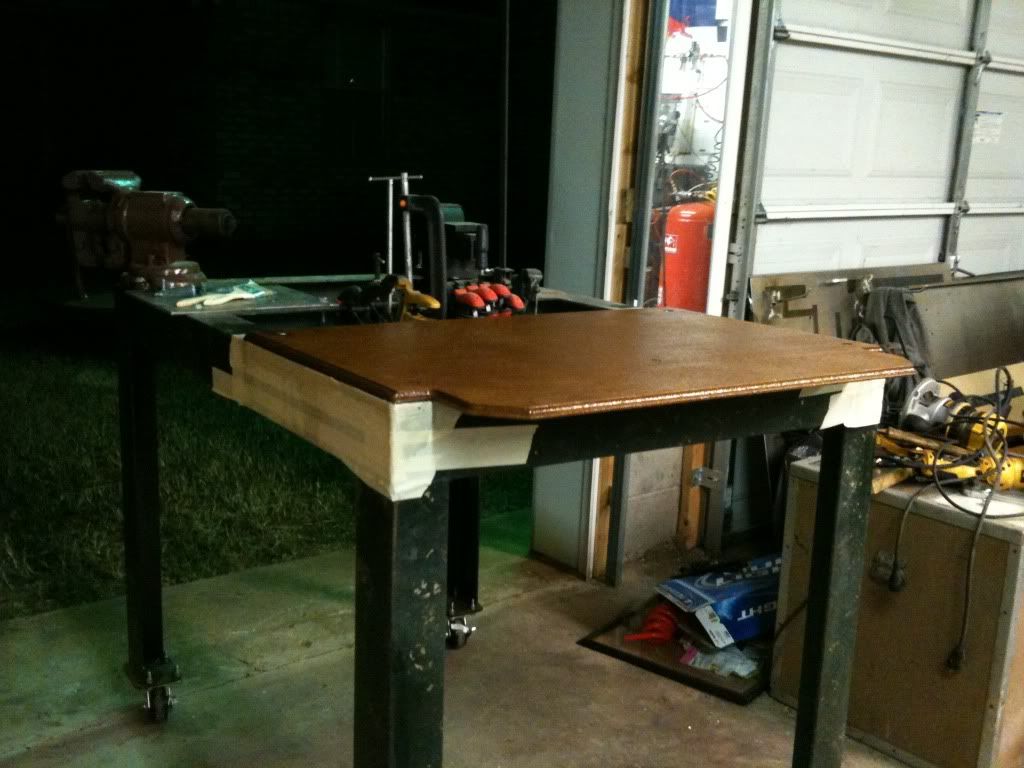 Waited for it to get a little tacky and ran a plastic textured roller over it to give it a little grip
Also took some scrap and some parts from the previous cook top and made a campfire grill! I'm planning on using the old motor and fan from the cook top to make a welding fume extractor (pics to follow whenever I get around to actually doing it)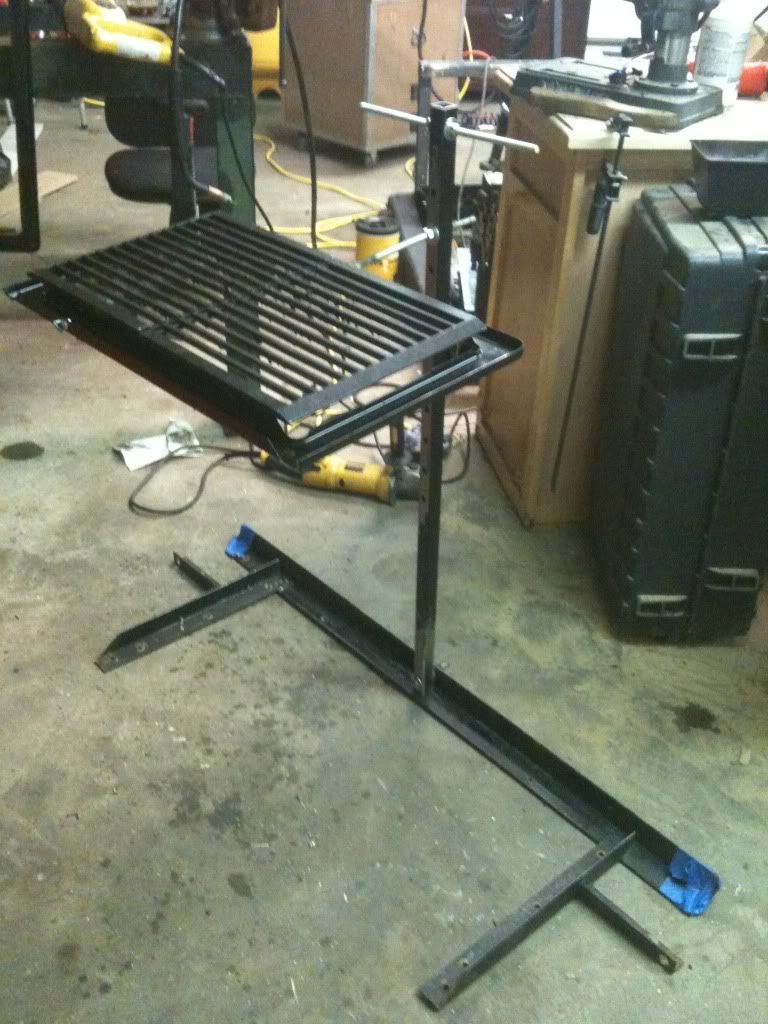 Re-organized my "work-station" and added a desk top that they were throwing away at work. Drilled a hole in the middle to route all of the power cords to a strip with a switch on it.