Results of Day 1:
Driver side: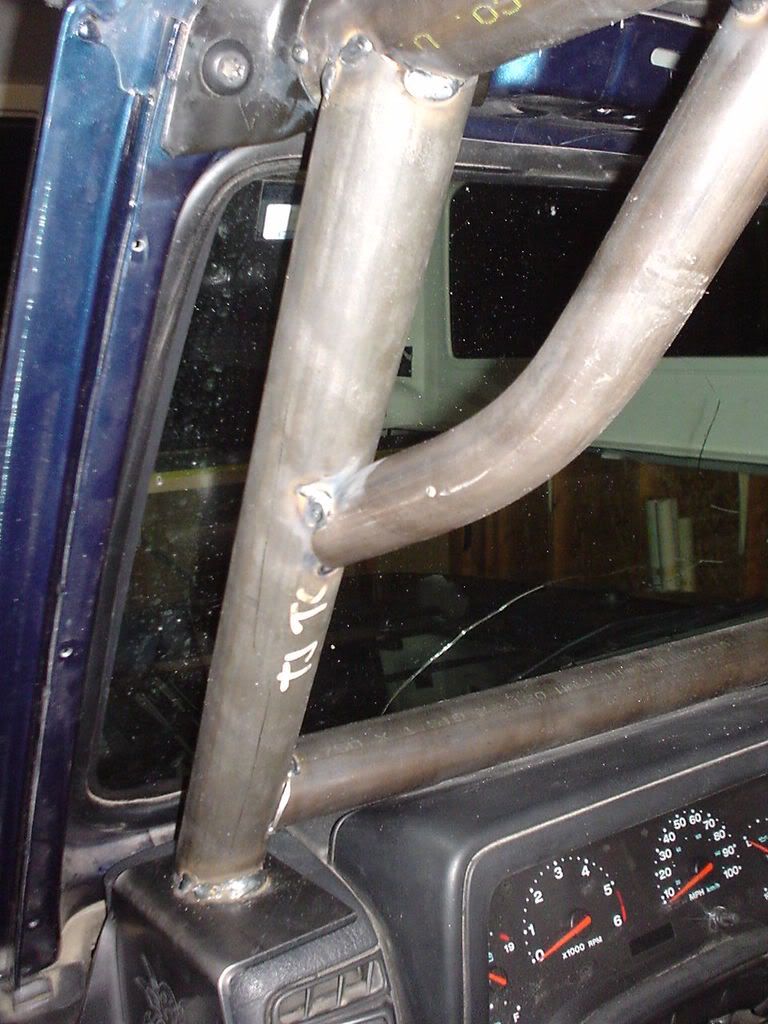 Pass side: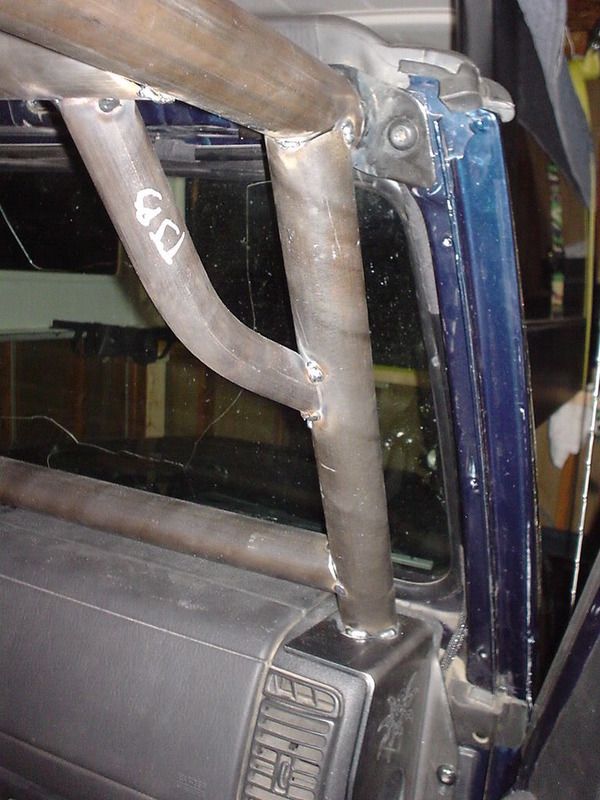 tacked in place - gussets to come tomorrow
slid the DOM over the stock flange: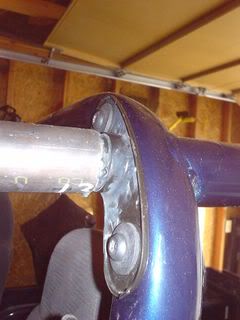 I replaced the windshield bars with 1.75 x .120" wall DOM. They look almost twice the wall thickness of the stock bars, and a lot heavier. I'm not butting directly to the B-pillar so that I can pull the front out, weld it, paint it and put it back in, then weld the rear in place. This way I don't have to take the entire cage out to weld it. I will be welding all the way around the flange and filling the gaps very well, so it will be plenty strong, without the risk of heat warpage. I will be adding 1/4" diamond plate gussets to the B-pillar, C-pillar spreader and lots of gussets to the A-pillar. I'm very impressed with how well PSC's stuff is cut out, barely had to do any modifications to make it fit, just some slight work with the tiger disc in 3 spots.
ok i'm tired...