More progress:
Welded the rear face on:
Flipped it to weld in the front "patches." The patches arent the only thing holding the front face on but it seemed sill not to have it attached there. I needed the scrap because there was a gap between the side rail and front face.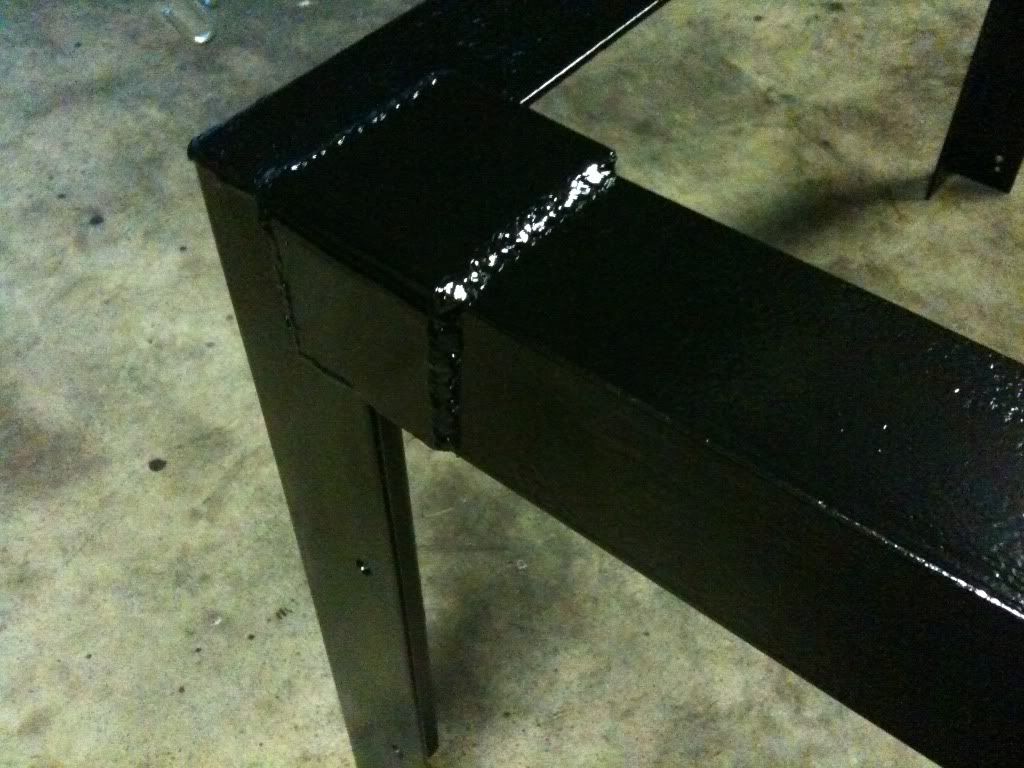 Put the axle up on top to make putting the hubs back on easier. Its actually sprung under so its just sitting there right now. I did end up replacing all the bearings and seals.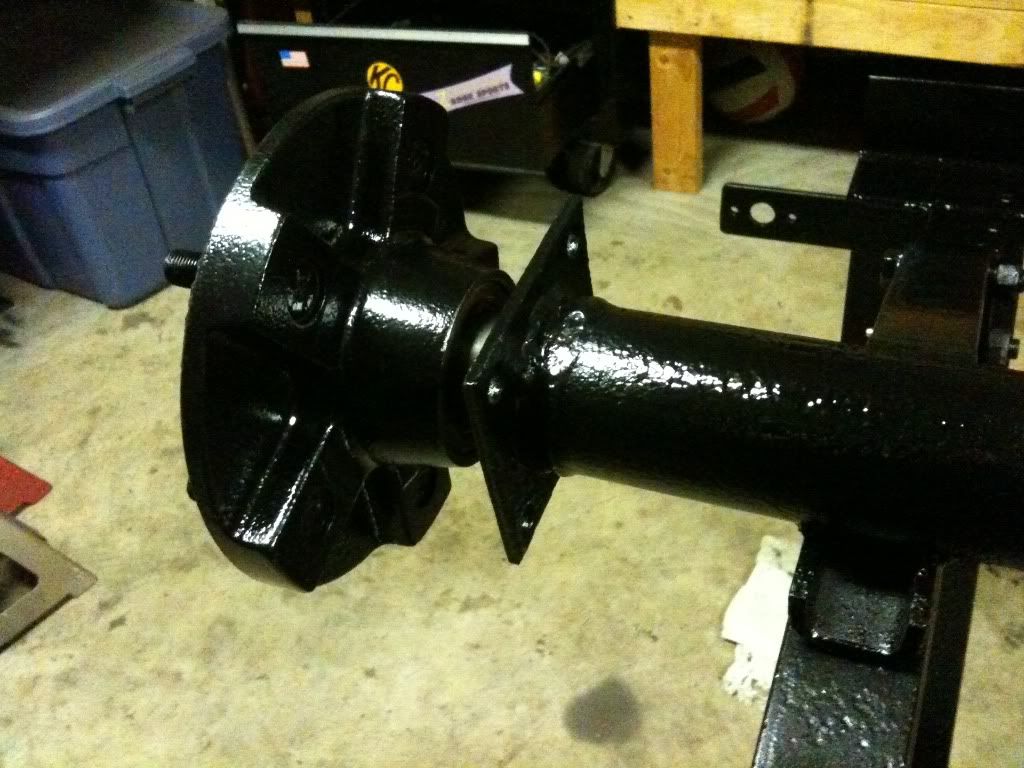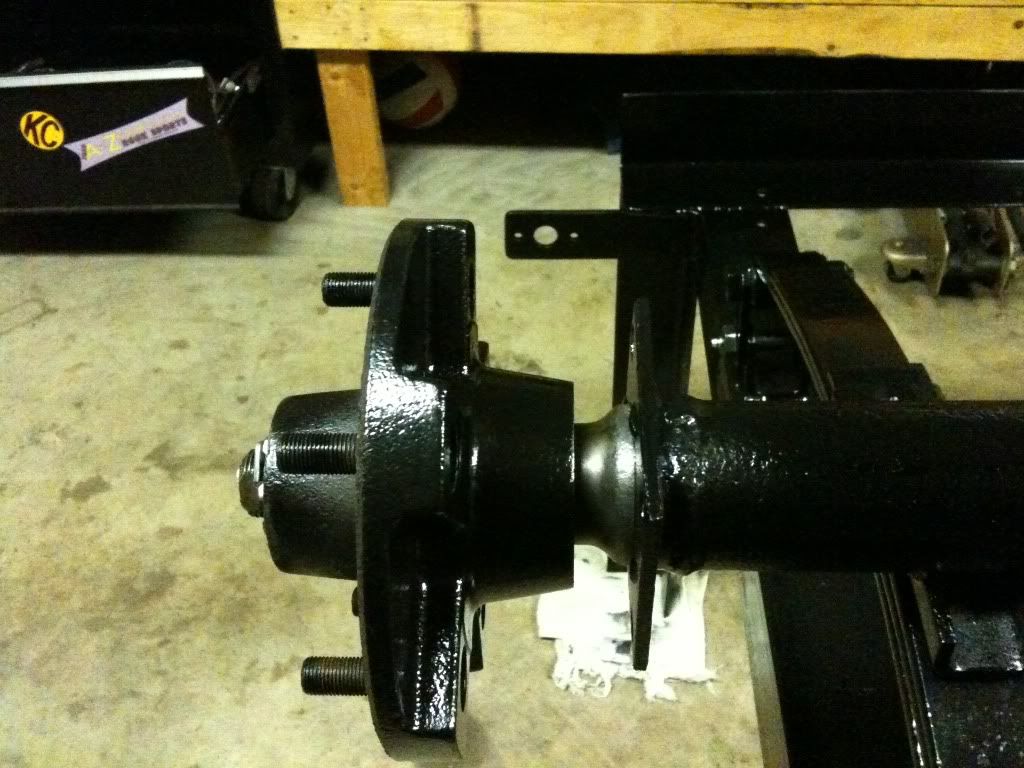 If my wheel spacers ever get here Ill be able to flip it back over and start adding in some flat stock to brace the wood planks.
What do you guys think about stock TJ shocks? Ive got some extra from my jeep. You think theyd be too much for this light trailer? And Dave, youre right, those 3 leafs are too much. I has trying to bounce on the axle and it wouldnt budge. I dont weigh that much but it should have moved a little. I was thinking of going down to 1 leaf and adding the Jeep shocks.